AD TexTrace Delivers All the Intelligence of RAIN RFID in Textile Label
Sew in this fabric RAIN RFID tag during apparel production to enable improved inventory management, omnichannel operations, contactless checkout, and more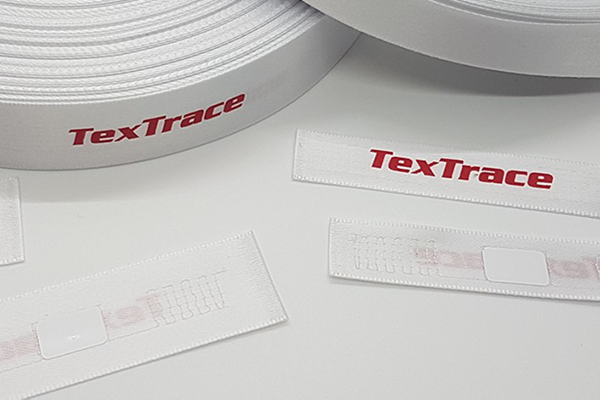 Integrated RAIN RFID labels solve common challenges
Retail strategy is shifting. More companies are investing in online and reduced-contact operations. Omnichannel inventory visibility is critical to strengthening order fulfillment strategies such as BOPIS.

Common loss prevention solutions require a separate infrastructure and tagging system to monitor item transitions. Hard plastic EAS tags must be removed manually by an associate at the point of sale, limiting the opportunities for automation.

Integrated textile RAIN RFID labels with the capabilities of Impinj M700 chips solve these challenges. With this solution, apparel retailers and brand owners are able to utilize additional value-added RAIN RFID use cases like EAS, contactless checkout, and other new applications after the point of sale.
With an interwoven textile antenna and an integrated Impinj Monza chip, the AD TexTrace brand label acts as a passive RAIN RFID transponder that complies with ISO/IEC 18000-63 and the EPCglobal UHF Gen2 standard.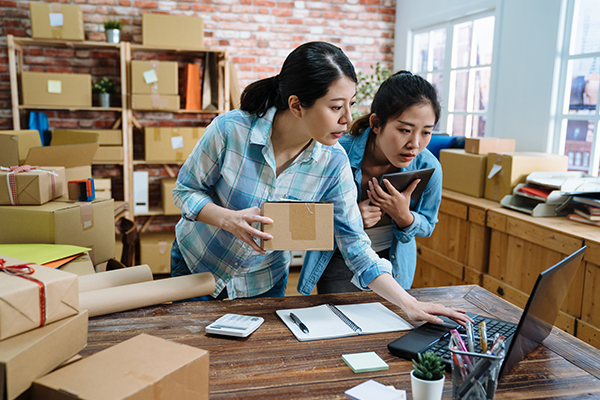 Improve omnichannel operations and customer experience
AD TexTrace textile RAIN RFID labels combine a RAIN RFID technology into a soft, flexible woven label to deliver a single integrated solution that can enable inventory visibility, omnichannel operations, loss prevention, and contactless point of sale systems. AD TexTrace labels are powered by the market-leading performance and features of the Impinj M700 series of tag chips. The result is a high-performance embedded label that supports multiple use cases while delivering a better consumer experience.
Improved look, feel, durability, and performance

Easy and transparent inventory management and omnichannel fulfillment

Enable RAIN-based loss prevention and contactless checkout
AD TexTrace interwoven RAIN RFID tags deliver ultimate traceability

A soft woven tag that's flexible in more ways
Similar to a traditional fabric tag, this soft RAIN RFID tag can be attached in manufacturing. The improved readability of Impinj M700 tag chips makes it even easier to find items in crowded or metal-rich spaces.
A clearer view of omnichannel retailing
Accurate inventory visibility is critical to stock management and consumer satisfaction. AD TexTrace labels are sewn into apparel items, reducing the potential for inaccurate inventory counts and delayed or cancelled orders due to missing tags.
Go touchless
The Impinj M700 series' Protected Mode feature supports RAIN-based loss prevention and contactless checkout by making a tag invisible to readers at the point of sale, enabling a single system for inventory, loss prevention, and point of sale while protecting consumer privacy.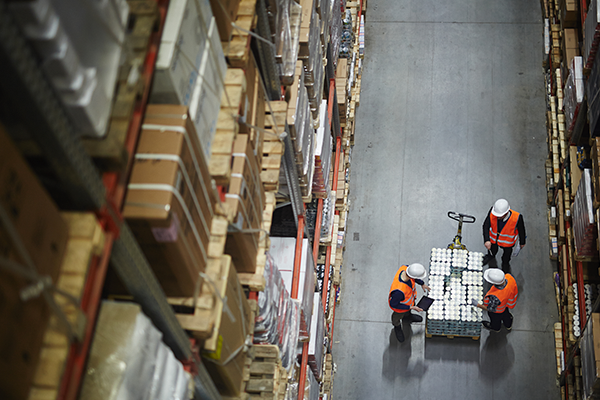 Built by our partners, powered by Impinj tag chips
With a variety of products that provide flexible memory options, and extended features including privacy and security, Impinj chips enable applications from retail to healthcare to manufacturing and supply chain.

Avery Dennison
Avery Dennison Corporation (NYSE: AVY) is a global materials science and digital identification solutions company that provides branding and information labeling solutions, including radio-frequency identification (RFID) inlays