Tadbik RAIN RFID Ear Tag Automates Animal Management
Tadbik's RAIN RFID ear tags automate animal management by quickly collecting data, tracking, and identifying animals at a distance with minimal stress to the livestock.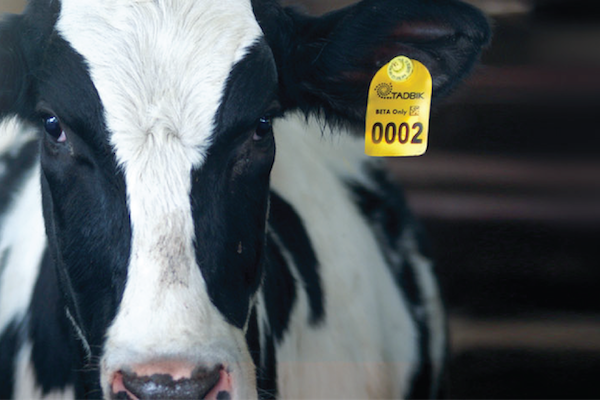 Smarter, faster, and more accurate livestock management
Industrial livestock management is historically a time-consuming endeavor prone to human error. Tadbik's RAIN (UHF) RFID tags, powered by Impinj Monza endpoint ICs, allow farmers to identify and track livestock and efficiently capture important data in less time with fewer errors.

Tadbik ear tags are completely weatherproof and can be read up to nine meters away. Information is sent to farm management systems instantly and automatically. Tadbik tags use Smartrac Web inlays to keep technology costs low and scalability affordable.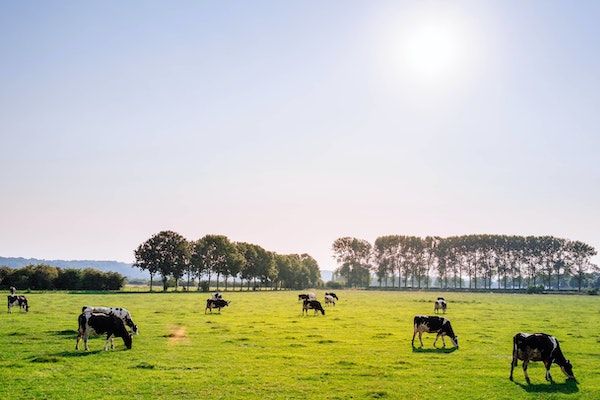 Boost productivity and profits
By automating animal tracking and identification with a tag solution from Tadbik and Impinj, farmers gain valuable information through reliable, tailored technology. The solution also minimizes animal stress by reducing handling time via increased read range. Lower animal stress levels protect the overall health of the herd and improve farmers' profitability.

Each unique RAIN RFID tag can be linked to a database including animal-specific information such as birth date, inoculations history, and breeding details. Animal management practices, including feeding, weighing, and disease traceability, are automated and streamlined.
Rugged tags stand up to life on the farm

Full "farm-to-fork" animal identification

Longer read range, more robust signal

Numerous tag design options
Tadbik RFID Ear Tags enable you to...

Rugged tags stand up to life on the farm
Sheep and cattle ear tags must withstand changing weather conditions. Tadbik tags are water resistant and durable, with a flexible yet rigid structure that resists breakage. Impinj ICs are built to operate in temperatures ranging from -40 to 85°C (-40 to 125°F), ensuring data integrity in all environments.
Full "farm-to-fork" animal identification
Today's food systems have an increased focus on food origins and safety, due to regulatory requirements as well as consumer demands. Farmers can gather precise, readily available information about their livestock that contributes to product quality and safety.
Longer read range, more robust signal
Traditional animal tags typically use low-frequency (LF) RFID technology, which limits the range at which data can be read and is also vulnerable to signal interference from outside sources. RAIN RFID tag chips from Impinj offer superior readability at distances of up to nine meters. RAIN RFID is also less susceptible to radio interference from farm machinery, like tractors and other signal-producing equipment.
Numerous tag design options
Ear tags are durable and designed to provide top performance throughout an animal's life cycle. Tadbik uses a unique, cost-effective manufacturing process that enables a wide range of size and color options. Tags can be further customized with the industry's highest-quality printing for a rugged, easily identifiable tag.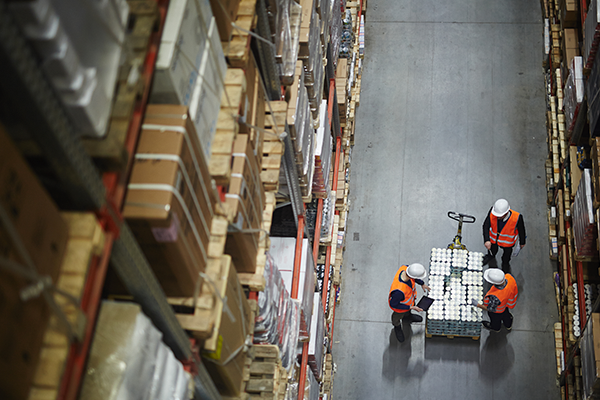 Built by our partners, powered by Impinj tag chips
With a variety of products that provide flexible memory options, and extended features including privacy and security, Impinj chips enable applications from retail to healthcare to manufacturing and supply chain.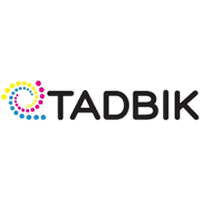 Tadbik
Tadbik is a leader in advanced flexible packaging, labels, RFID, and in-pack promotion. Operating globally, with a reputation for superior products and customer service, Tadbik is the partner of choice for brands in the Food & Beverage, Cosmetics, Pharmaceutical, Food Supplements, Home Furnishings, and other industries.