HID RAIN RFID Tags for Tracking Returnable Transport Items
Automate tracking of returnable transport items (RTI) such as gas cylinders and kegs to ensure accurate recordkeeping, decrease errors, and prevent loss with the HID InLine Tag Ultra Curve.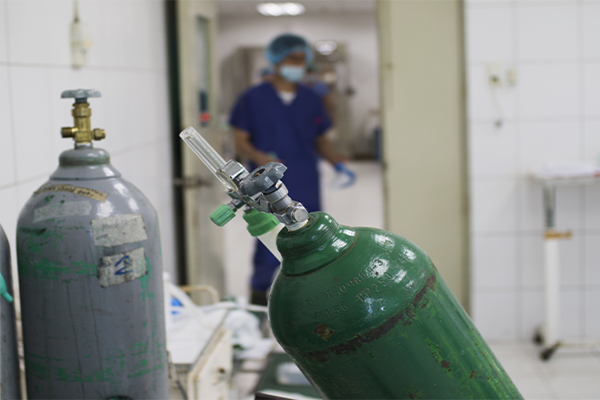 Track assets, maintenance, and safety records automatically
Metal assets such as gas cylinders and beverage kegs are difficult to keep track of as they move to and from the locations where they're used. The need for rigorous cleaning and painting limits the use of optical auto-identification technologies. When these assets are not returned, business processes suffer and companies must purchase replacements.

Using HID RAIN RFID tags with Impinj Monza tag chips enables automatic identification of metal kegs and gas cylinders at all steps. With the Impinj Speedway reader, the solution can read containers at a distance of over eight meters. This allows the system to automatically identify all the items on a pallet or contained on a curtain-side truck.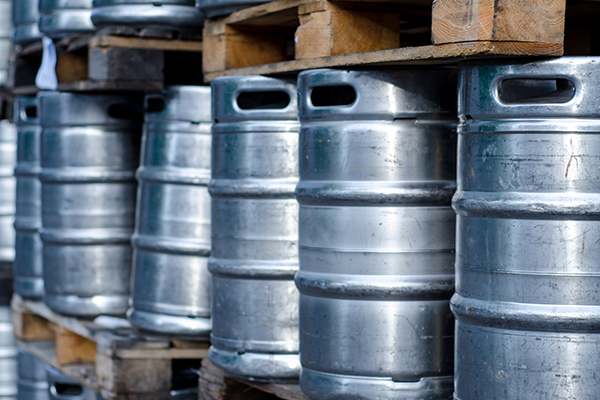 Gain accurate information and eliminate manual errors
RAIN RFID allows paperless, automated tracking of metal kegs and gas cylinders and provides companies new insight to improve RTI asset management.
Automatically count inbound and outbound items as they pass through dock doors

Identify assets as they move through all maintenance processes and gain accurate real-time information in systems that track these processes

Retrofit existing assets including assets with curved surfaces using welding or glue
HID RAIN RFID tags enable you to

Gain automated shipping validation
Inbound and outbound items are automatically counted as they pass through dock doors. As assets move in and out of the warehouse, the system is updated in real-time without the need for manual scanning.
Automate tracking of maintenance, cleaning and repair records
Keeping track of maintenance and repair records is difficult but RAIN RFID eliminates these challenges. As assets move through maintenance and repair processes, RAIN RFID tags automatically identify them, track the process, and maintain full records.
Optimize asset pool
With real-time information and tracking, companies are able to accurately manage and deploy assets. The HID InLine Tag Ultra Curve uses the Monza True3D feature with HIDs patent-pending 3D antenna to enable omnidirectional reading capability.
Reduce time-consuming manual counts and eliminate manual errors
Manual recording is time-consuming and often inaccurate. RAIN RFID tags eliminate the need for manual scanning and counts, removing the possibility of human error. By using the HID and Impinj solution, companies know exactly how many assets they have and how they are deployed.
Identify losses and location of missing assets
When RTIs, such as gas cylinders and metal kegs are not returned, companies must purchase replacements. With RAIN RFID, those firms can now identify losses and locate missing assets immediately, eliminating costly replacement expenses.
Retrofit existing assets
The HID InLine Tag is 100% waterproof with IP69K rating so it withstands the rigors of barrel disinfection. It can be retrofitted on existing assets and will withstand impact shock due to rough handling. Even assets with curved surfaces can be easily retrofitted with the HID tags using welding or glue, eliminating the need to purchase new containers.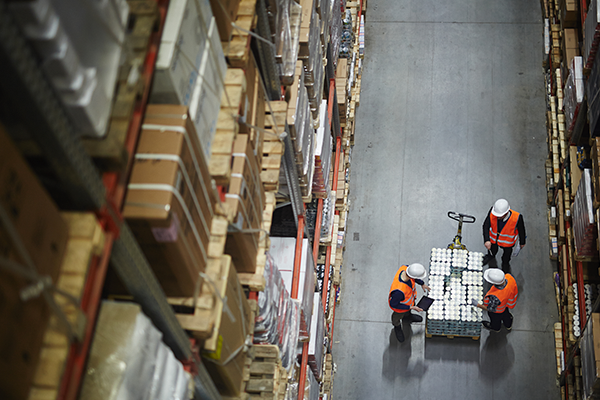 Built by our partners, powered by Impinj tag chips
With a variety of products that provide flexible memory options, and extended features including privacy and security, Impinj chips enable applications from retail to healthcare to manufacturing and supply chain.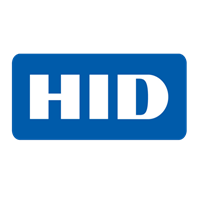 HID
HID powers the trusted identities of the world's people, places, and things, making it possible for people to transact safely, work productively, and travel freely. HID's identity solutions connect things that are accurately identified, verified, and tracked digitally. Billions of things are connected through HID technology. The company works with governments, hospitals, educational institutions, financial institutions, and industrial organizations. Headquartered in Austin, Texas. HID is part of the ASSA ABLOY group.