SML GB4M700
Meet the GB4M700 RFID Inlay – revolutionizing retail and logistics item-level tracking. Exceptional read performance, compact size, Impinj's M730/M750 IC, fast inventory, and eco-friendly. ARC Certified for superior quality. Choose GB4M700 for sustainability and efficiency.
Impinj Product:

Impinj M730, Impinj M775, Impinj M780, Impinj M781, Impinj M830, Impinj M850

Antenna Size:

42mm x 16mm

Form Factors Offered:

Inlay, Label/Sticker, Paper, Woven

Industry:

Food & Beverage, Retail, Supply Chain & Logistics
---
---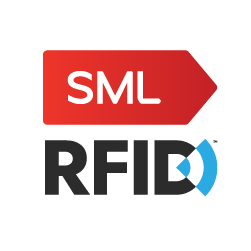 SML RFID
SML RFID provides a complete end-to-end item-level UHF RFID inventory management solution for worldwide retailers. From best-in-class inlays, printed and encoded labels, to an extensive software solution called Clarity®, SML is used in over 7500 stores.
---