Silver Partner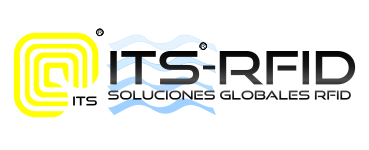 ITS RFID S.A DE C.V
A company specializing in RFID solutions and a partner of Impinj since 2009.
About ITS RFID S.A DE C.V
We specialize in industry RFID systems engineering, hardware, labels, software, and consumables. We have proven experience in projects for large companies and government agencies
Headquarters
Mariano Matamoros 2120 Top Chico
Saltillo, Coahuila de Zaragoza
Mexico 25284
Website
Industry Focus:High-Tech
Impinj Products: Impinj Readers and Gateways
Partner Operates In: LATAM North America
Primary Impinj Partner Network Track: Reseller
Authorized Reseller: Yes
Partner Products
Software
The control of laptops and light production equipment using RFID
RFID system for authorization and control of equipment exits through administrator software and RFID portals placed on doors.
Learn More
Partner Solutions
The control of production machinery using RFID
Manufacturing
Readers and Gateways
Control and inventory of production machinery through software for handheld RFID devices, and connectivity with Windows environment and SQL databases.
Learn More
Notice
: The Impinj Partner Directory includes third-party content and links that our partners provide. Impinj is not responsible for third-party content and makes no warranty, representation, or undertaking related to content, goods or services provided by any third party. Please refer to the Impinj.com terms of use, including Sections 4, 7 and 14. Your link to or use of a third-party website is at your own risk and subject to the third-party website policies, including those relating to confidentiality, data privacy and security.