Silver Partner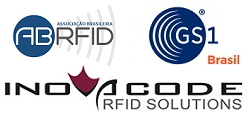 Inovacode
Expertise em RFID desde 2004!
About Inovacode
Mas de 1000 projetos desenvolvidos. Modelo de venda SaaS: baixo custo e alta velocidade de implantação. Compliance em RFID: vamos além da solução de hardware, software e serviço. Entregamos e acompanhamos resultados Controle de estoque, inventário, patrimônio RFID
Headquarters
Rua Ambrosia do México, 306 - Sala 3 Jardim Cidade Pirituba
Sao Paulo, São Paulo
Brazil 02945-040
Website
Industry Focus:High-Tech
Impinj Products: Impinj Readers and Gateways
Partner Operates In: LATAM
Primary Impinj Partner Network Track: Reseller
Authorized Reseller: Yes
Partner Solutions
Custom RFID Solution
High-Tech
Impinj Readers and Gateways
Impinj Tag Chips
Entregamos soluções completas para integradores e clientes finais.
Learn More
Notice
: The Impinj Partner Directory includes third-party content and links that our partners provide. Impinj is not responsible for third-party content and makes no warranty, representation, or undertaking related to content, goods or services provided by any third party. Please refer to the Impinj.com terms of use, including Sections 4, 7 and 14. Your link to or use of a third-party website is at your own risk and subject to the third-party website policies, including those relating to confidentiality, data privacy and security.