SP1 Handheld Reader
The DENSO WAVE SP1 is an IP54-certified RAIN RFID reader that can connect to virtually any smart device via Bluetooth. Ideal for retail and warehouse logistics applications, the SP1 can read up to 700 tags and offers a range of up to 13m.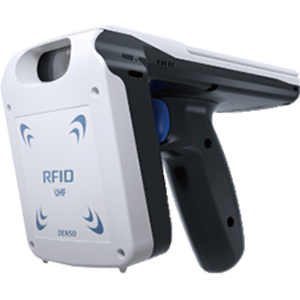 Category:

Handheld Readers

Purpose:

Retail and warehouse logistics

Impinj Product:

Impinj R2000

Additional Info:
---
---

DENSO WAVE
"The Inventor of the QR Code" is "The Innovator of RFID"
---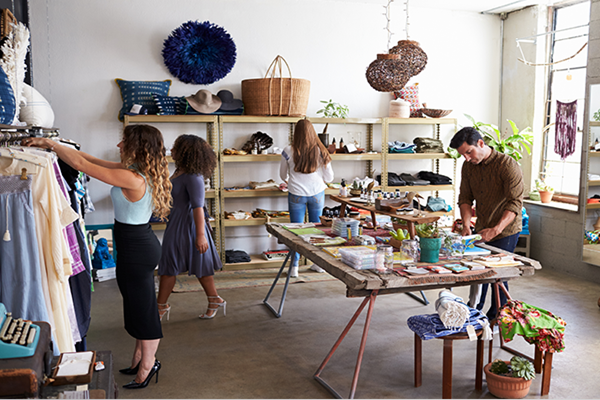 Increasing stock accuracy, increasing customer satisfaction
Accurate inventory is an important aspect of good customer experience. More and more, customers expect accurate stock information when choosing to buy online, pick up in the store, or shop in person. Handheld readers from DENSO WAVE built with Impinj Indy R2000 RAIN RFID reader chips can reduce the amount of time needed for accurate inventory by 90%, allowing for more frequent and accurate inventory checks. These readers also allow for a fast inventory check from the store floor, without returning to a dedicated terminal to find something for a customer. Improving stock accuracy allows retailers to focus on customer experience, both in-store and online.
Happy customers, both online and in-Store
DENSO WAVE handheld devices quickly pair with any iOS or Android device over Bluetooth, and come with a global support team available in over 40 different countries, making this solution both easy-to-use and universally supported for retailers around the world.

Retail handheld readers from DENSO WAVE empower retailers to:
Finish inventory-taking faster and more accurately than traditional barcode scanning
Easily track individual inventory items anywhere in the store, from anywhere in the store
Provide easy-to-integrate RAIN RFID data to other store applications
Impinj-powered DENSO WAVE handheld readers enable you to

Scans Faster and More Accurately
With scanning speeds up to 700 tags per second from a distance of up to eight meters, this solution can reduce inventory time by 90% when compared to barcodes—even without direct line-of-sight.
Search from Anywhere in the Store
Pocketable readers allow for inventory checks from anywhere in the store, allowing retail staff to stay on the floor and assist customers instead of returning to a terminal to seek specific inventory.
Easy to Pair with Popular Devices, Anywhere
Easily pairs over Bluetooth with an Android or iOS smartphone or tablet using a QR code. If Bluetooth connection is dropped or disrupted, the backup memory ensures data is reserved until connection is found again.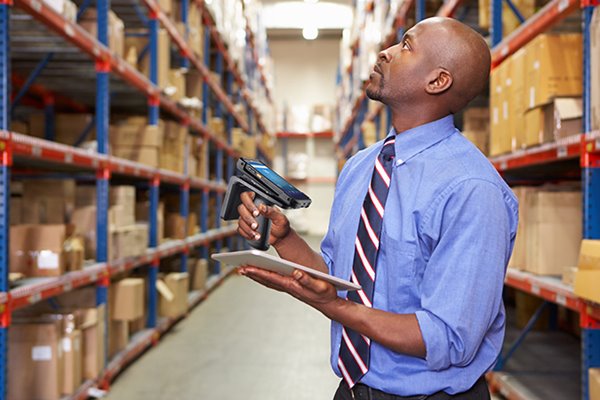 Leading handheld RAIN RFID readers use Impinj chips
Improve visibility into inventory and enterprise assets using a high-performing RAIN RFID handheld reader built with an Impinj reader chip inside. Manufactured by Impinj partners, these handheld readers are ergonomic and durable with intuitive designs and long-lasting batteries. Handheld RAIN RFID readers can augment systems that include fixed RAIN RFID readers and gateways.