UR4 Fixed RFID Reader
The Chainway UR4 is a four-port fixed RAIN RFID reader built with a high-performance Impinj RAIN RFID reader chip. The UR4 supports RS232 and RJ45 data connectors and is compatible with various types of antennas. It is resistant to electromagnetic interference and effective at heat dispersion. With high integrability and stable connectivity, the UR4 RAIN RFID reader can be deployed in complex environments, such as warehousing, library management, banking, retail, linen management, manufacturing, and more.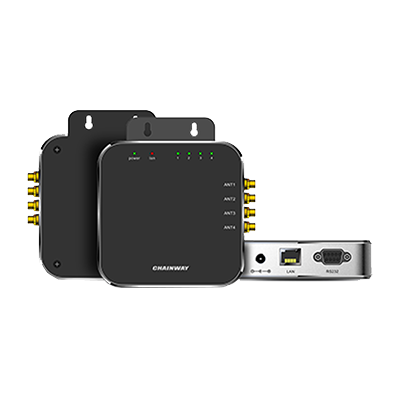 Category:

Fixed Readers

Purpose:

Retail, vending machines, manufacturing, and inventory management

Impinj Product:

Impinj E710 and R2000

# of Antenna Ports:

4

Dimension Length (mm):

102

Dimension Width (mm):

102

Max Power Output (dBm):

33

Connectivity:

GPIO;LAN;Serial

Environment:

Rugged

Power Source:

Power Adapter

Reader Form Factor:

Fixed

Additional Info:
---
---

Chainway
Chainway is an industry-leading RFID supplier that designs, develops, and manufactures a wide range of high-performance RFID products.
---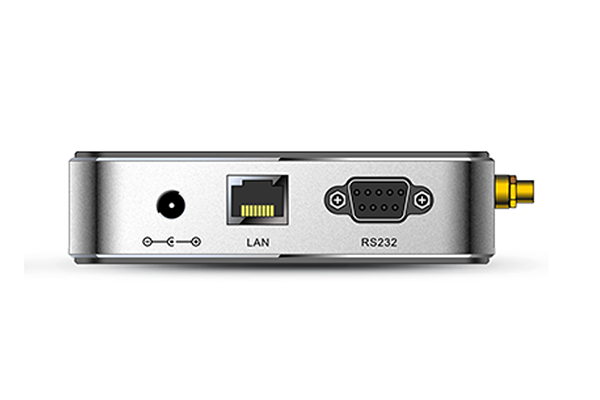 Effective four-port reader for complex environments
This high-performance reader is a four-port device leveraging an Impinj RAIN RFID reader chip, that can serve the most challenging environments. The UR4 reader works well in applications from rail facilities to shipyards, from airports to production lines, by providing reliable and highly sensitive reads when tagged items are moving through complicated, crowded, fast-paced settings. The UR4 is optimal for managing complex RAIN RFID data efficiently and without errors.
Effective and reliable fixed reader for diverse applications

High-performance RAIN RFID reader
This highly effective RAIN RFID fixed reader comes with a top-performing Impinj RAIN RFID reader chip and can accomplish more than 900 tags reads per second.
Compatible with various types of antennas
The four-port reader can accommodate most types of RAIN RFID antennas for greater flexibility.
Stable and reliable
This reliable fixed reader performs exceptionally well at temperatures from minus-25 to 65 degrees Celsius and humidity from 10% to 95%. It boasts heat dissipation and anti-electromagnetic interference capabilities.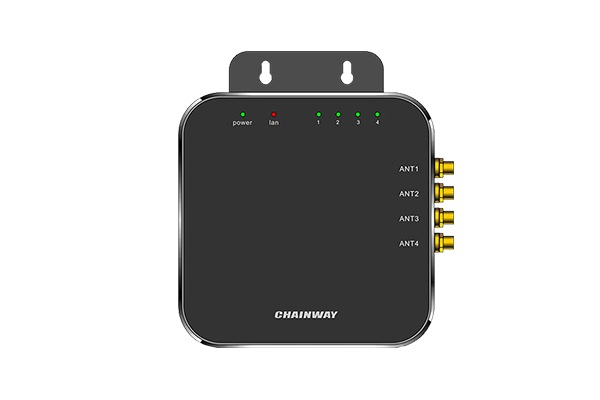 Outstanding RAIN RFID performance
The four-port UR4 fixed reader offers fast and long-range RAIN RFID tag reads, along with support for Windows, Linux, or Android software development environments to enable applications built for use in complex environments. The UR4 provides reliable and highly sensitive reading whether at a manufacturing site, shipyard, or retail setting.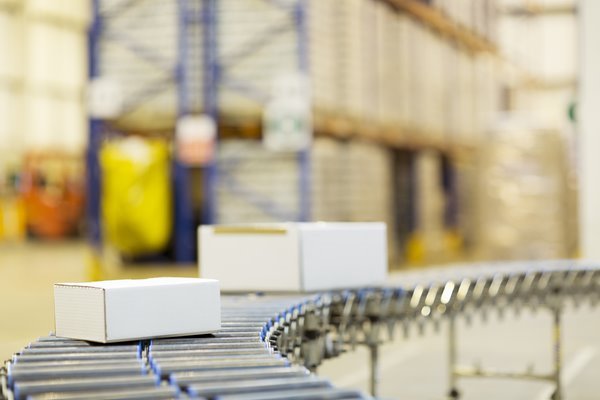 Partner-built fixed RAIN RFID readers use Impinj chips for performance and reliability
Efficiently use automation to improve visibility into inventory and enterprise assets by using a high-performing RAIN RFID reader built with an Impinj reader chip inside. Manufactured by Impinj partners, these fixed infrastructure readers deliver a range of performance, size, and power consumption designs. Fixed infrastructure RAIN RFID readers can augment systems that include RAIN RFID handheld readers.