R5 Wearable BT UHF Reader
Chainway R5 is a wearable UHF reader that enables a read distance of 9m. By adopting a wrist strap or arm strap, it can be attached to a mobile phone, tablet, and other devices by magnetic attachment. It features a removable battery, performs data transmission via Type-C, and enables user information interaction via Bluetooth coordinated with APP or SDK. And it also can be paired with an Android/IOS device to expand RFID capability.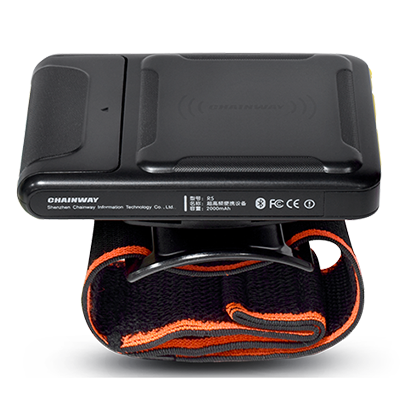 Category:

Wearable Reader

Purpose:

Warehousing, power inspection, asset management, and retail

Impinj Product:

Impinj E710 reader chip

Additional Info:
---
---

Chainway
Chainway is an industry-leading RFID supplier that designs, develops, and manufactures a wide range of high-performance RFID products.
---