R5 Wearable RFID Reader
The wearable Chainway R5 is a nimble and powerful RAIN RFID reader. Equipped with an Impinj RAIN RFID reader chip, this comfortable and easy-to-wear device boasts a read distance of over 11 meters. It allows users to interact with information interaction via Bluetooth coordinated with an app, and can be paired with an Android or iOS device to expand RAIN RFID capability.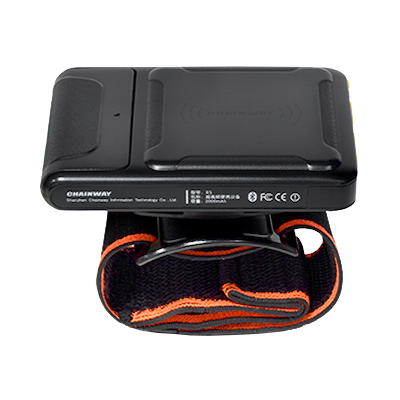 Category:

Wearable Reader

Purpose:

Warehousing, power inspection, asset management, and retail

Impinj Product:

Impinj E710 and R2000

Additional Info:
---
---

Chainway
Chainway is an industry-leading RFID supplier that designs, develops, and manufactures a wide range of high-performance RFID products.
---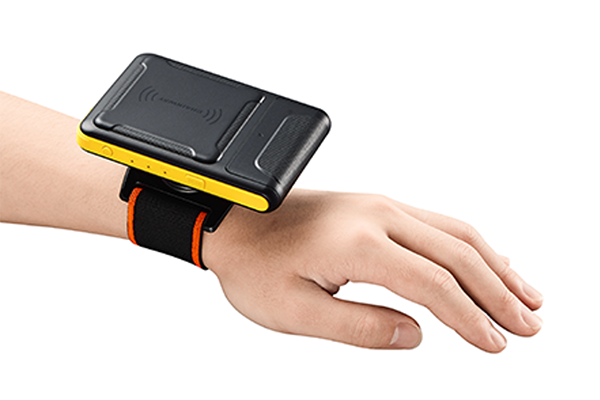 Intelligent tool for warehouses or inspection sites
As a wearable device that easily straps to a wrist, arm, or handheld devices, this RAIN RFID reader can be taken into all kinds of work environments. With its long read range and durable form factor, this discrete device serves as an intelligent tool for reading RAIN RFID tags while work is underway.

The Chainway R5 RAIN RFID reader is ideal for warehousing, power inspections, asset management, and retail inventory — providing users with the flexibility to efficiently finish their tasks at hand.
Rugged, flexible agile wearable reader

Superior RAIN RFID reading and writing
With an Impinj RAIN RFID reader chip, this small device has the powerful read performance of larger readers, ensuring tags are never missed even in busy work environments.
2,000 mAh removable battery
The R5 boasts a long-life 2,000 mAh battery that can be easily removed for recharging, ensuring work is never delayed due to a power failure.
Wearable and detachable
The R5 easily attaches to straps or magnetic handles, making it a snap to put on. It is adjustable for maximum comfort and read effectiveness.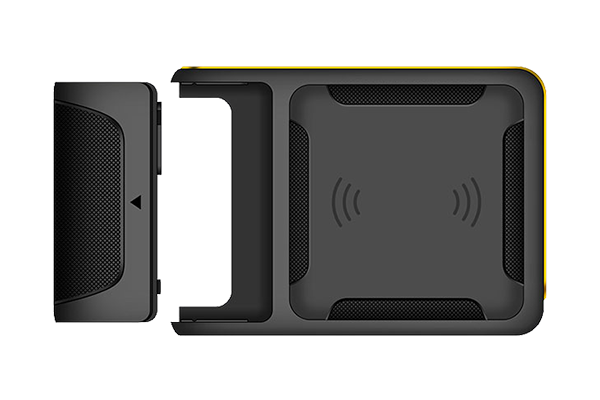 Robust RAIN RFID device for all-day use
The Chainway R5 reader is designed to be easy to wear all day. It can also connect to a mobile phone or tablet, enabling Bluetooth interaction with any Android or iOS device. It boasts a read range of up to 11 meters in open environments.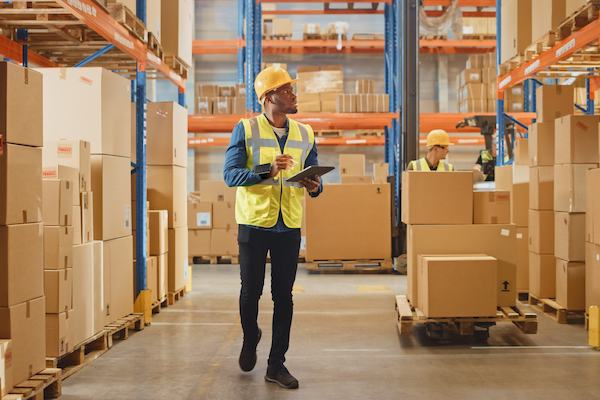 High-performance RAIN RFID wearable readers use Impinj chips
Optimize real-time visibility of omnichannel inventory and corporate assets by providing staff with hands-free wearable readers built with an Impinj reader chip inside. Manufactured by Impinj partners, these devices deliver a range of performance, size, and power consumption designs. Wearable RAIN RFID readers can augment systems that include fixed readers.