C66 & C66 (Built-in) Series UHF RFID Readers
The Chainway C66 is a highly sensitive RAIN RFID reader with a range of up to 30 meters. The C66 (Built-in) unit is both lightweight and small – the size of a mobile phone – and is designed for short-distance applications. Both of these high-performance readers feature Impinj RAIN RFID reader chips, Android 9.0/11.0 operating systems, a Qualcomm octa-core processor, a 5.5-inch screen, a powerful battery, and a 13 megapixel camera with optional barcode scanning.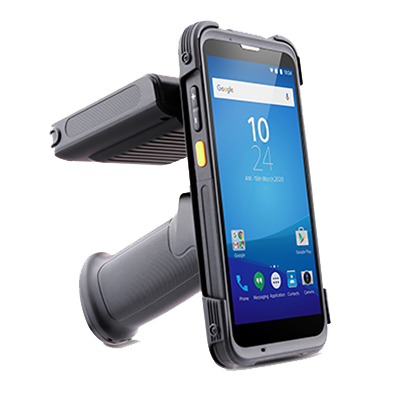 Category:

Handheld Readers

Purpose:

logistics, warehouse, manufacturing, and retail

Impinj Product:

Impinj E710 E510 and R2000

Max Power Output (dBm):

30

Power Source:

Battery

Additional Info:
---
---

Chainway
Chainway is an industry-leading RFID supplier that designs, develops, and manufactures a wide range of high-performance RFID products.
---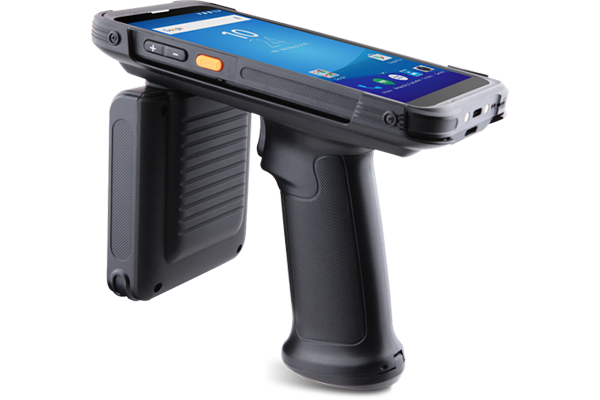 Large-screen display, strong performance
The C66 and C66 (Built-in) readers are ideal for logistics, warehouse management, manufacturing, and retail, among other applications. The Android 9.0/11.0 operating system makes the readers easy to use, and they feature a 5.5-inch screen to make content easy to view and access. Built-in Impinj RAIN RFID reader chips guarantee highly reliable and sensitive RAIN RFID functionality.
Simple device with high performance and ease of use

Android 11 and Qualcomm Snapdragon 662 octa-core
With a high-performance CPU leveraging the Android operating system, the Chainway C66 offers optimal performance.
High RAIN RFID performance
Don't let this reader's small size mislead you. This compact device offers a read range of up to 15 meters, high read stability, and sensitivity.
5.5-inch large screen
The easy-to-use, easy-to-read, 5.5-inch screen ensures users can operate the device intuitively.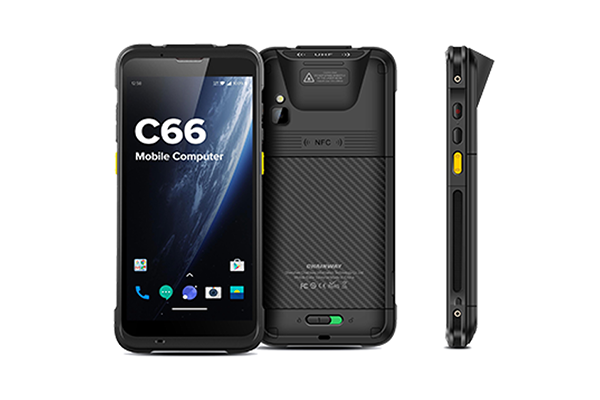 C66 mobile RAIN RFID reader
The Chainway C66 mobile device, based on Android 11.0 OS, supports industrial sensors offering high compatibility, stability, and security, with adaptability in harsh and outdoor environments.
Supports updating through Android
Powerful, removable battery
Superior RAIN RFID sensitivity and performance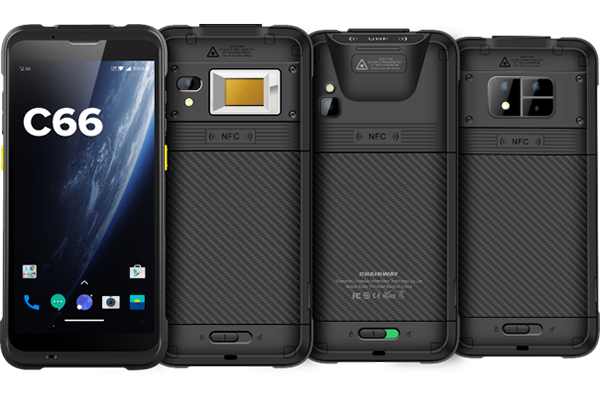 Highly expandable, rugged handheld reader
The Chainway C66, built with an Impinj RAIN RFID reader chip, is a highly effective handheld device with NFC and barcode scanning functionality and RAIN RFID sled for high extensibility. This unique device offers fingerprint recognition, volume measurement, and a Wi-Fi 6-ready platform for higher data throughout and more robust security.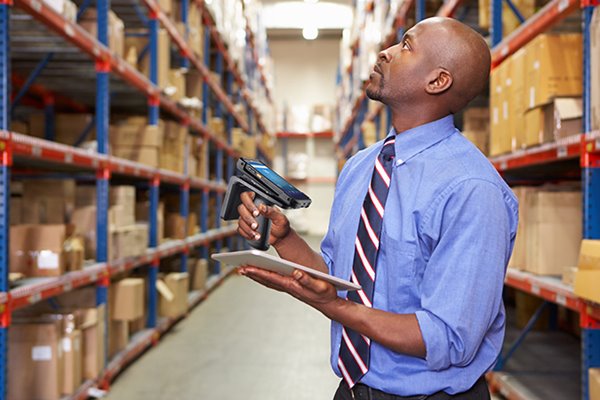 Leading handheld RAIN RFID readers use Impinj chips
Improve visibility into inventory and enterprise assets using a high-performing RAIN RFID handheld reader built with an Impinj reader chip inside. Manufactured by Impinj partners, these handheld readers are ergonomic and durable with intuitive designs and long-lasting batteries. Handheld RAIN RFID readers can augment systems that include fixed RAIN RFID readers and gateways.