Hadron Mini
High-performance, 1-port module with programmable output power from 10 dBm to 27 dBm, the CAEN RFID Hadron Mini reader can detect tags at farther than 3 meters. With its low power consumption, the module is specifically designed to be easily integrated into battery-powered devices.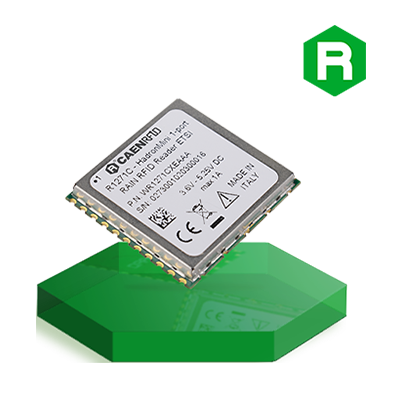 Category:

Reader Modules

Purpose:

Wearable and mobile devices, POS and desktop readers, single antenna reading points, and RFID printers.

Impinj Product:

Impinj R2000

# of Antenna Ports:

1

Dimension Length (mm):

32

Dimension Width (mm):

29

Max Power Output (dBm):

27

Additional Info:
---
---

CAEN RFID
CAEN RFID designs and manufactures RAIN RFID readers, from module to fixed and mobile. The offering is completed by dual frequency RAIN/NFC loggers.
---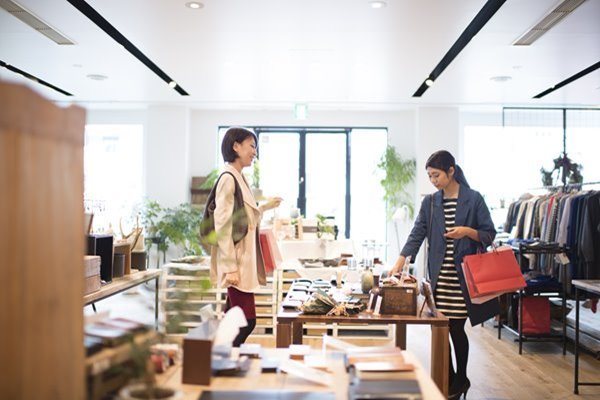 Compact, high-sensitivity embedded reader
The CAEN RFID Hadron Mini module is a high-performance engine, built on the Impinj R2000 RAIN RFID reader chip, optimized for wearable and small mobile devices, single-antenna reading points, point-of-sale (POS) and desktop readers, and RFID printers.
Compact, low power, high performance

Surface Mount Device (SMD)
The Hadron Mini offers seamless embedding for small form factor devices — from printers to handheld readers — with surface-mount capability.
High sensitivity
Compact in size, the Hadron Mini leverages the same high performance and exceptional sensitivity of CAEN RFID's entire portfolio of readers.
Worldwide support in a single SKU
By complying with both European and U.S. regulatory environments – ETSI and FCC -- the Hadron Mini offers a solution for RAIN RFID requirements around the globe.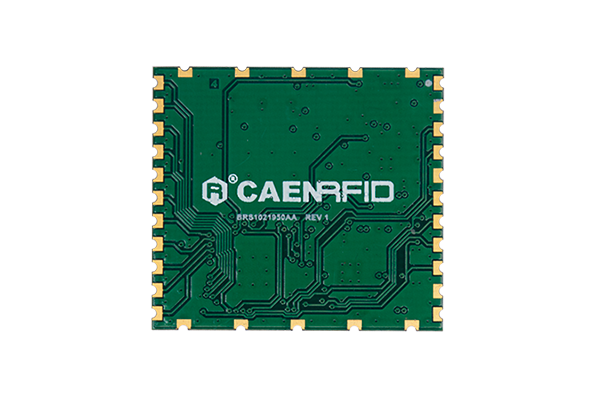 Complete, high-performance, single-port reading point
The Hadron Mini module is a complete, high-performance, single-port RAIN RFID reading point. Its compact and surface-mount package enables seamless, automatic manufacturing. The flexibility and power of the module makes it ideal for applications that require a read range farther than 3 meters.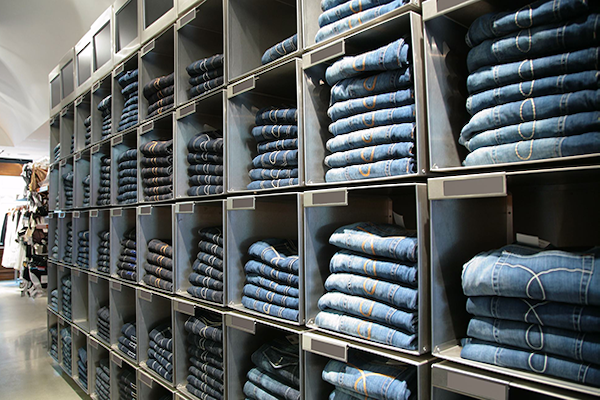 Powerful reader modules built on Impinj reader chips
Impinj partner-built reader modules enable device manufacturers to accelerate the time to market by simplifying development, manufacturing, and certification. By choosing a reader module based on your unique size, performance, and feature requirements, you can simplify the development of customized RAIN RFID-enabled devices and IoT solutions, optimize your performance, get to market faster, and build the solution you need with a reader module powered by Impinj.