SLR6100 Module
The Silion SLR6100 RAIN RFID reader module boasts 16 ports, making it ideal for applications that require multiple antennas. The module uses echo-cancellation technology to eliminate unwanted RF noise. A built-in Impinj RAIN RFID reader chip allows this module to offer excellent RF performance and provide the stable reading that is needed for RFID reading applications, no matter the environment.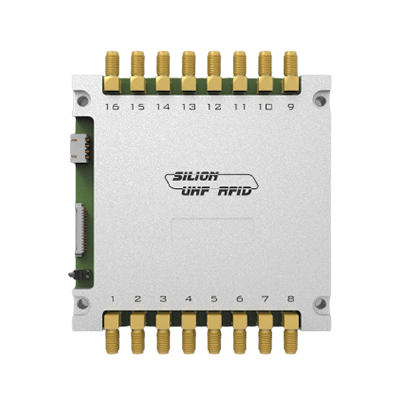 Category:

Reader Modules

Purpose:

vending machines, and multiple-antenna connecting applications

Impinj Product:

Impinj R2000

# of Antenna Ports:

16

Dimension Length (mm):

130

Dimension Width (mm):

112

Max Power Output (dBm):

30

Additional Info:
---
---

Beijing Silion Technology Corporation
Provides leading RAIN RFID module products for RFID applications.
---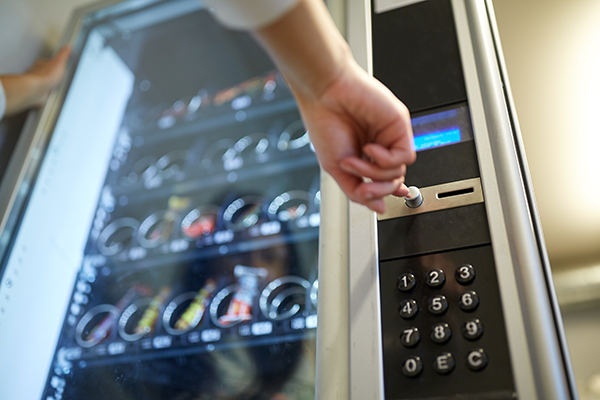 Bringing RAIN RFID-based intelligence to unmanned retail
In the unmanned retail industry, the SLR6100 provides visibility into vending machine operation. Users can leverage highly effective RAIN RFID read functionality by select the food or beverages of their choice and being automatically billed. With this 16-port read module's reliability, vending machine operators can rest assured that their inventory will be tracked with high accuracy.
Ensuring reliable reading at high speed

16 antenna ports
This device is uniquely designed to support a large number of antennas, for use in vending machines and electronic shelving.
High-speed read rate
The SLR6100 boasts an anti-collision algorithm allowing it to read up to 700 tags per second, while also offering 30 dBm in RF sensitivity.
Excellent heat dissipation
The device's large-area aluminum alloy provides a thermal-conductive panel to release heat.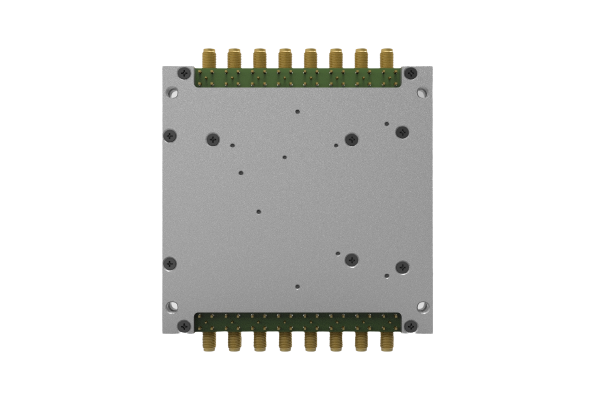 Built to integrate into shelving or vending machines
Based on an Impinj RAIN RFID reader chip, this reader module offers outstanding performance. Weighing 280 grams and measuring 130.4-by-112 millimeters, the unit fits into vending machines or integrates into shelving. The module offers either fixed or hop-frequency options for the best operation in any application.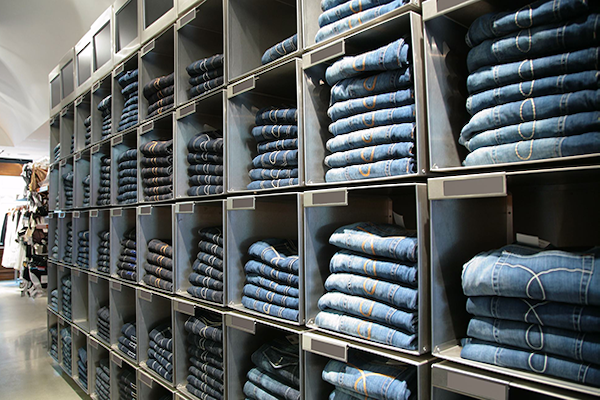 Powerful reader modules built on Impinj reader chips
Impinj partner-built reader modules enable device manufacturers to accelerate the time to market by simplifying development, manufacturing, and certification. By choosing a reader module based on your unique size, performance, and feature requirements, you can simplify the development of customized RAIN RFID-enabled devices and IoT solutions, optimize your performance, get to market faster, and build the solution you need with a reader module powered by Impinj.