SLR5623 4-Port RAIN RFID Reader
The flexible and durable SLR5623 4-Port RAIN RFID Reader from Silion is designed for ease of installation and rapid deployment. Leveraging a high-performance Impinj RAIN RFID reader chip, it ensures reliable tag reads in any deployment, with four medium-sized coaxial connectors supporting four antennas. The reader's support for Power over Ethernet (PoE) ensures it can be installed with fewer cables and at lower cost, with easy and reliable power management.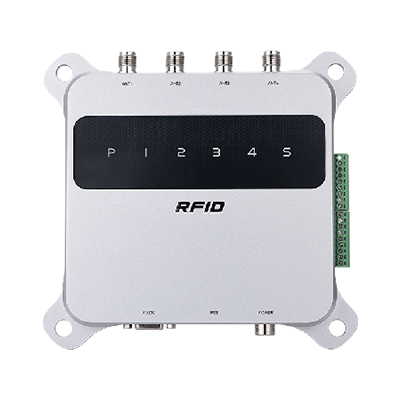 Category:

Fixed Readers

Purpose:

Inventory management, power patrol inspection, personnel management, livestock management, accessories tracking, and clothing retail

Impinj Product:

Impinj R2000

# of Antenna Ports:

4

Max Power Output (dBm):

33

Connectivity:

GPIO;LAN;Serial

Environment:

Rugged

Power Source:

PoE;Power Adapter

Reader Form Factor:

Fixed

Additional Info:
---
---

Beijing Silion Technology Corporation
Provides leading RAIN RFID module products for RFID applications.
---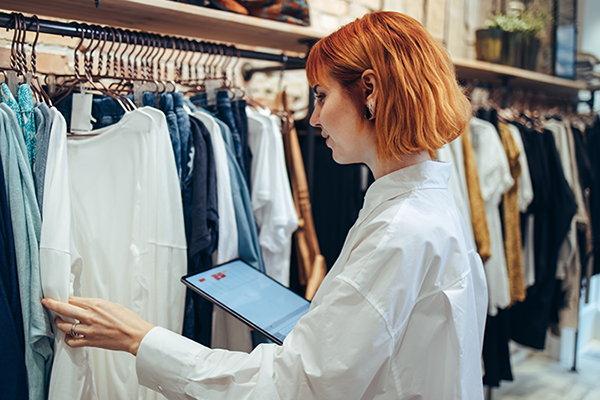 Flexible RAIN RFID in retail or industrial settings
Built for seamless installation, the SLR5623 4-Port RAIN RFID Reader is ideal for a wide variety of applications in indoor, outdoor, and industrial settings. Its multiple communication modes and support for four antennas makes this reader an ideal choice for point-of-sale transactions and other in-store applications.

This high-performance reader also provides optimal performance for use in warehouses. It can enable both inventory and asset management, with its fast read functionality and long read range.
Optimized for effectiveness and flexibility

Long reading distance
With a 33 dBm RF output, this powerful reader can read 700 tags per second at a distance of up to 10 meters.
PoE power supply
With support for PoE , this four-port RAIN RFID reader can be installed easily and at low cost.
Multiple communication modes
This versatile RAIN RFID reader can support a choice of communication interfaces, with LAN, serial, and GPIO connectivity.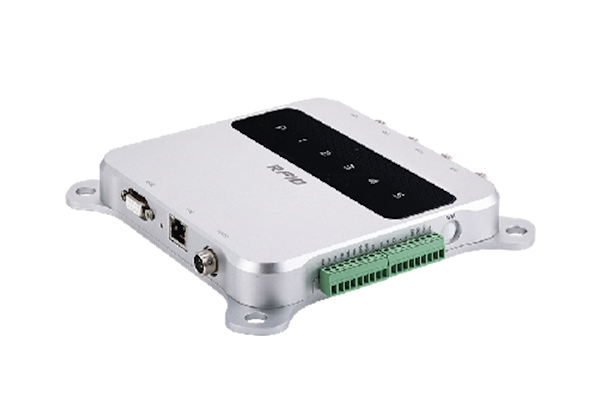 High performance and intelligent design
Built with an Impinj reader chip, this fixed reader boasts the best in RAIN RFID reading performance. The sleek design features all-aluminum alloy that is not only durable but attractive, and is efficient at heat dissipation. With 33 dBm RF output and multiple communication modes, this reader will adapt to the needs of a wide variety of applications.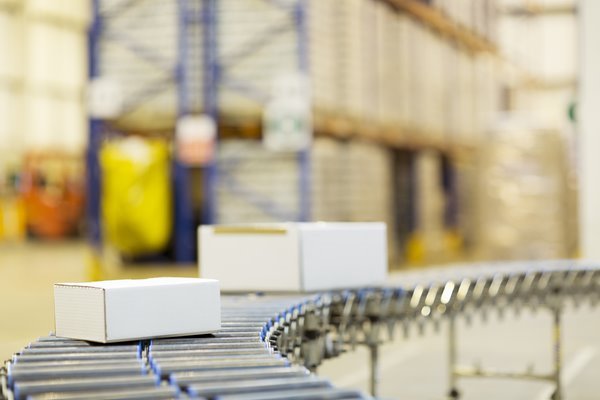 Partner-built fixed RAIN RFID readers use Impinj chips for performance and reliability
Efficiently use automation to improve visibility into inventory and enterprise assets by using a high-performing RAIN RFID reader built with an Impinj reader chip inside. Manufactured by Impinj partners, these fixed infrastructure readers deliver a range of performance, size, and power consumption designs. Fixed infrastructure RAIN RFID readers can augment systems that include RAIN RFID handheld readers.