SIM7200 Module
The Silion SIM7200 RAIN RFID module employs an Impinj E710 RAIN RFID reader chip for peak performance in fixed readers. Featuring four SMA antenna ports that support RF sensitivity up to 33 dBm, the module's reliable RF performance and advanced anti-jamming design make it ideal for fixed RFID devices.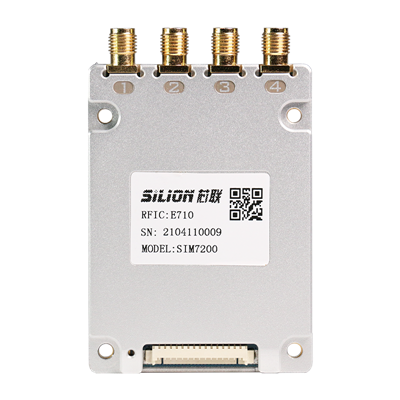 Category:

Reader Modules

Purpose:

Fixed reader or other fixed devices

Impinj Product:

Impinj E710

# of Antenna Ports:

4

Dimension Length (mm):

73

Dimension Width (mm):

46

Max Power Output (dBm):

33

Additional Info:
---
---

Beijing Silion Technology Corporation
Provides leading RAIN RFID module products for RFID applications.
---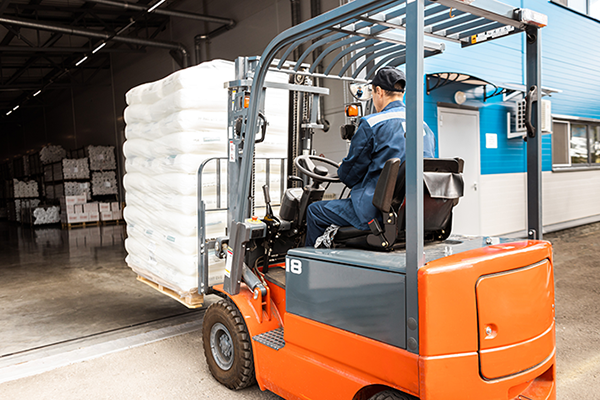 Exceptional performance for fixed readers
The SIM7200 module -- based on the Impinj E710 RAIN RFID reader chip -- features high sensitivity, good RF performance, and advanced anti-jamming design, making it a preferred choice for most RAIN RFID reading applications. With an all-aluminum housing and excellent heat dissipation, this reader module can be perfectly embedded into fixed readers, printers, or other fixed devices.
Multiple features for high functionality

Four antennas with smart polling
This unique module offers high speed four-antenna polling mode, while each antenna can be configured separately.
Multiple monitoring functions
The SIM7200 offers tag signal strength (RSSI) detection support, antenna connection status, and temperature detection.
Supports basic and fast reading mode
With the SIM7200, users can select from two tag reading modes: regular for low power consumption, or fast for high-speed applications.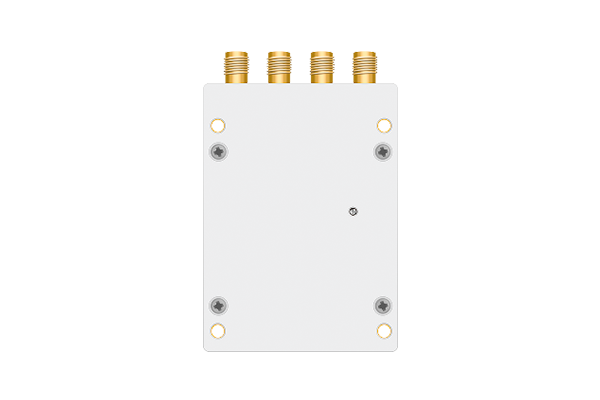 Optimal performance for challenging environments
This highly sensitive and flexible module can be used in low-power or high-speed mode based on the needs of the application. It comes with an excellent multi-tag algorithm along with powerful module performance. With a maximum RF sensitivity of 33 dBm, this device offers high quality and flexible RAIN RFID read performance, even in harsh working environments.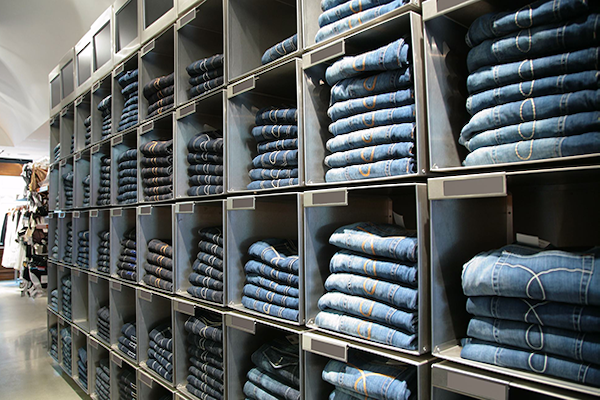 Powerful reader modules built on Impinj reader chips
Impinj partner-built reader modules enable device manufacturers to accelerate the time to market by simplifying development, manufacturing, and certification. By choosing a reader module based on your unique size, performance, and feature requirements, you can simplify the development of customized RAIN RFID-enabled devices and IoT solutions, optimize your performance, get to market faster, and build the solution you need with a reader module powered by Impinj.