Medical Supply and Device Management
Track, manage and control clinical supplies from their entry into a facility's stockroom to the point-of-care with a solution from VUEMED and Impinj.
Reduce costs by managing inventory more efficiently
Healthcare providers struggle with current materials management systems, which don't provide accurate visibility into inventory levels and usage of medical devices and supplies. In the current healthcare environment, the pressure on hospital budgets is greater than ever. Hospitals are seeking a high level of control over their clinical inventory - one of the biggest areas of spending within their operations, particularly in high-cost specialty areas.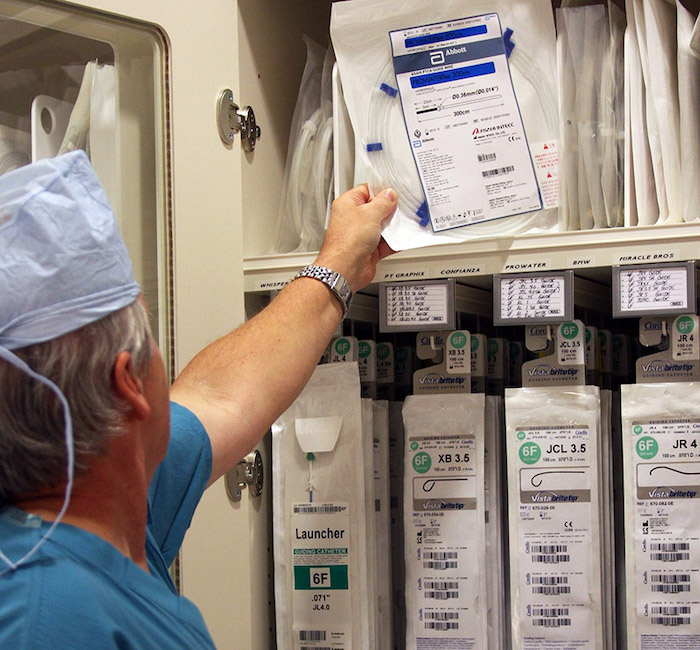 The solution brings together VueTrack-RF and the Impinj platform to track medical supplies and devices in real-time and has 99.5% accuracy. This solution turns any area – supply room, procedure room, hallway or warehouse – into a fully controlled inventory space using a hospital's existing shelving and storage systems.
Automate inventory management to reduce costs and improve care
Hospitals attach RAIN RFID tags to inventory and place readers or gateways on the walls or ceilings to monitor inventory movements in real-time. As the data is collected, it is sent to the VUEMED cloud where Unique Device Identification (UDI) data, such as serial number and expiration date, can be added. Real-time data about inventory levels is provided to materials management systems to inform reordering and to clinical documentation systems for recording of the UDI in the patient's clinical record.
Gain real-time visibility into medical device and supply inventories
Automatically document supply usage in clinical records
Integrate inventory data with a hospital's materials management information systems
Optimize inventory management and prevent waste
With the pressure on their budgets greater than ever, hospitals are looking for ways to reduce expenses while continuing to improve patient care. Having the ability to accurately track medical equipment and supplies gives hospitals greater control over their clinical inventory and helps them prevent waste and avoid errors that drive up healthcare costs.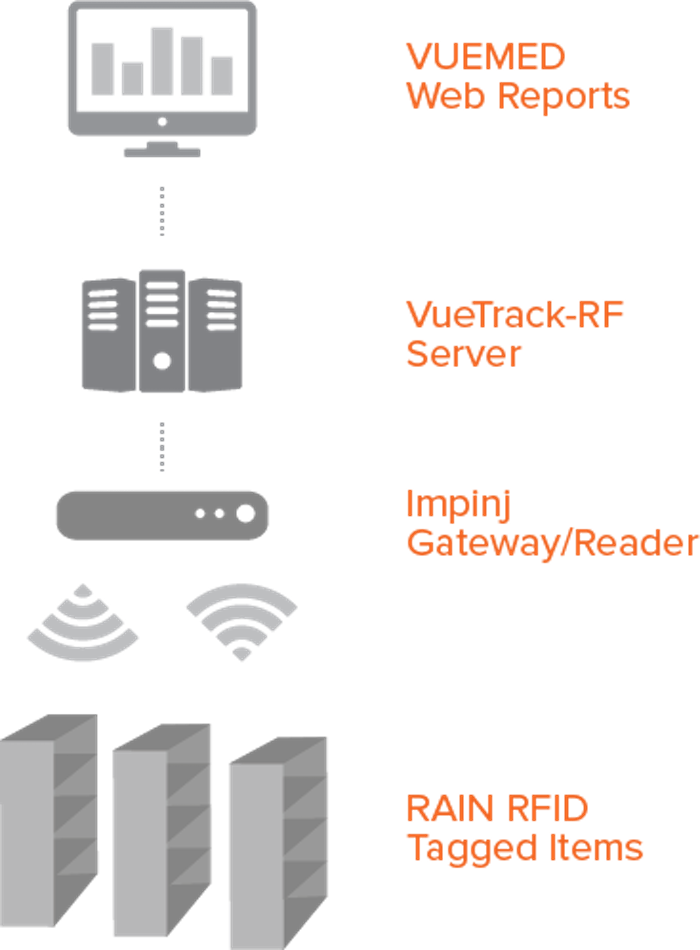 Improve patient care through effective recall and expiration management
With real-time visibility into medical device and supply inventories, hospital staff can instantly identify recalled or expired items and stop them from reaching patients. In addition, workers can tell which products are nearing expiration and prevent unnecessary waste by using those items while they are still viable.
Ensure accurate billing and clinical documentation
As the VUEMED and Impinj solution collects inventory information, that data is automatically integrated with the hospital's materials management systems to ensure accurate billing and more efficient reordering. The solution also shares data with the hospital's clinical documentation system to automatically record equipment and supply usage in patient records.
Reduce manual processes required for inventory management
By automating inventory management, hospitals can reduce the need for labor-intensive manual processes and lessen the likelihood of human errors that can lead to costly mistakes. Automatic clinical documentation and asset tracking further increase the efficiency of a hospital's inventory management and lead to additional time and cost savings.
---
Article tagged as:
---
---
Wednesday, February 1, 2017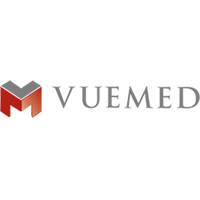 VUEMED
VUEMED is a global healthcare information business dedicated to transforming the healthcare supply chain through innovative RFID and barcode scanning technologies, delivered through a software-as-a-service solution for tracking medical supplies and assets, as well as locating patients and staff in real time.
---
Sign Up for the latest news
Impinj products deliver connectivity for this solution

Partner-Built. Impinj-Powered. Designed for You.
Our partners design solutions that are flexible, scalable, and built for your business.
Find a Partner
Get the latest industry happenings delivered straight to your inbox