Automated Field Inventory Management
Break free from the costly problems of field inventory tracking and management with RAIN RFID mobile cases from Terso Solutions and Impinj.
Manage field inventory effectively with RAIN RFID mobile cases
Terso Solutions' mobile cases use the Impinj RAIN RFID platform to transform field inventory management for healthcare and life science organizations. Tracking medical device inventory in the field has traditionally posed several problems, such as product waste, invoicing delays and costs for unnecessarily shipping supplies across the country.
The Terso mobile case provides an automated inventory management solution that eliminates product loss and late invoices. The case makes inventory visible in near real time, regardless of its location in the field. This advanced, cost-efficient field inventory tracking and management solution also allows field transactions to be integrated into enterprise resource planning (ERP) and inventory management systems.
Eliminate product waste and loss
The RAIN RFID mobile case from Terso Solutions increases product visibility by automatically keeping track of all medical device supplies inside the case as well as those that have been removed. By knowing when items were added or removed from the mobile case and their location and status organizations can significantly reduce field inventory shrinkage and product loss.
ADD IMAGE HERE
Accelerate invoice processing and payment
By automating field inventory tracking and instantly recording transactions, you can end manual processing and eliminate paperwork lag time, allowing you to process invoices quickly and receive payment faster.
Reduce inventory management costs
When you have real-time information about which products are in the field and which are being used most often, you can improve your inventory management process, keep leaner field inventories, and work to eliminate manual inventory fulfillment. Equipment swaps among sales reps become easier when you know the inventory each rep is carrying and where those items are located. Plus, with this automated field inventory intelligence, medical device manufacturers and suppliers can reduce the amount of product stored at warehouses and make use of forward stocking locations.
Improve regulatory compliance
Automating your field inventory tracking with RAIN RFID mobile cases can help you meet the rigorous demands of government regulation. Generate policy compliance and ensure product quality by reducing expired items and managing recalls more effectively.
---
Article tagged as:
---
---
Thursday, February 2, 2017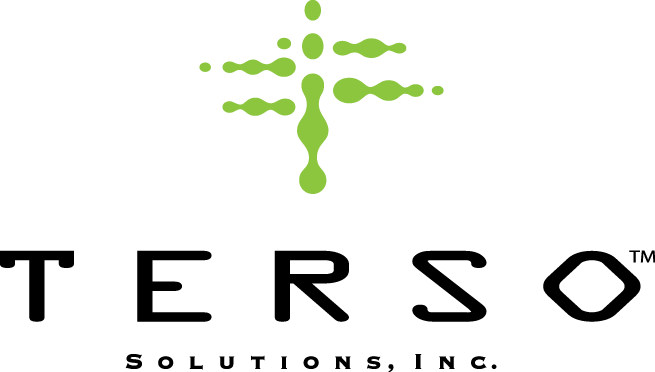 Terso Solutions, Inc.
Terso Solutions, Inc. is the leading provider of automated inventory management solutions for tracking high-value medical and scientific products in healthcare and life science.
---
Sign Up for the latest news
Impinj products deliver connectivity for this solution

Partner-Built. Impinj-Powered. Designed for You.
Our partners design solutions that are flexible, scalable, and built for your business.
Find a Partner
Get the latest industry happenings delivered straight to your inbox