Real-Time Data With Impinj IOT Connector for Splunk
Converging Data's Impinj IoT Connector for Splunk allows users to analyze real-time event and item data gathered by the Impinj platform in the Splunk interface.
Powerful real-time data visualization for assets and inventory
As organizations seek cost-effective solutions to support goods management, RAIN RFID technology is emerging as a low-cost and high-benefit solution that helps automate asset and inventory management.
The Impinj IoT Connector for Splunk from Converging Data integrates RAIN RFID data from the Impinj platform into the Splunk interface and provides an asset management dashboard that allows users to easily visualize, track, and manage assets. With accurate data and analytics about items, businesses can make more informed, data-driven decisions about cost and operations.
Optimize operations and reduce asset management cost
The Converging Data Impinj IoT Connector for Splunk delivers a powerful solution by enabling RAIN RFID data gathered by the Impinj platform to be visualized and analyzed within the Splunk interface. Businesses can reduce the overall costs of asset management by:
Streamlining preventive maintenance
Minimizing asset loss
Reducing manual processes
Accurate information when you need it
Real-time item and location data gives you an up-to-date picture of your assets so you can streamline maintenance and operations. Constant monitoring of inventory levels and asset locations lets you know when items need to be restocked, undergo maintenance, or are at risk of being lost or stolen.
Make the most of your data
Data shouldn't just be collected—it needs to be used. Data gathered by the Converging Data Impinj IoT Connector for Splunk can be pushed into machine learning applications to help optimize asset handling and resourcing. By identifying patterns and presenting them in Splunk as simple visualizations, you can make decisions backed by data, not guesswork.
Automate manual processes so employees can focus on what matters
By automating tasks like inventory counts or reducing the time spent searching for lost assets, you can let employees focus on the critical tasks that keep your business moving. Easy-to-use dashboards can be customized to meet your business needs, empowering employees to work smarter, not harder.
---
Article tagged as:
---
---
Friday, July 27, 2018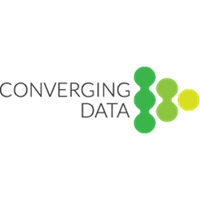 Converging Data
Converging Data specializes in the deployment of monitoring and reporting solutions that allow organizations to harness the value of machine data as part of a broader analytics strategy. We leverage cloud services and a suite of continuous delivery tools to deliver secure, scalable and cost-effective solutions. Our approach is designed to minimize both initial investment and the time taken to realize value.
---
Impinj products deliver connectivity for this solution