Medical Asset Management and Optimization
Locate medical equipment in real time and reduce rental costs by using an advanced asset management and optimization solution from Conexus and Impinj.
Automated asset management reduces costs, improves patient care
With the asset management solution from Conexus and Impinj, hospitals can reduce costs by preventing theft and making optimal use of their assets. And staff can focus on patient care rather than searching for misplaced medical equipment. This always-on system uses RAIN RFID technology and the Impinj platform to provide valuable, real-time information to end users about equipment location, status, availability and usage history as well as automatic alerts if someone removes equipment or supplies from a medical facility. Hospitals can use the system's built-in analytics capabilities to gain additional insights that can help them increase efficiency, optimize equipment usage, and lower costs even more.
Reduce costs, prevent theft and optimize equipment usage
The healthcare asset management and optimization solution from Conexus and Impinj helps hospitals locate and track medical equipment more effectively, free staff to focus on patient care, and reduce costs related to stolen or misplaced equipment.
Enable staff to locate equipment efficiently
Reduce loss of equipment due to theft or accidental removal
Reduce equipment rental costs
Make optimal use of existing medical assets
Enable staff to locate equipment efficiently
Nurses and other hospital staff often spend hours of valuable time searching for medical equipment, which takes time and attention away from patient care and may delay treatment. With the Conexus and Impinj asset management solution, hospital workers always know the status and availability of each piece of equipment and exactly where to find it.
Reduce loss of equipment due to theft or accidental removal
Hospitals lose millions of dollars every year to theft or accidental removal of medical equipment and supplies by patients, staff and visitors. With automated asset management, hospitals can track equipment and set up alerts that help to prevent theft and other losses that drive up healthcare costs.
---

An estimated $4,000 of equipment per bed is lost or stolen in the average hospital annually. This means that a 300 bed hospital could be losing $1.2 million dollars of equipment each year.

---

Reduce equipment rental and replacement costs
Hospitals often have to replace medical equipment and supplies that are lost or stolen. The expense of purchasing or renting replacement equipment represents a financial loss for the hospital and, ultimately, increases the cost of healthcare for patients. By precisely locating and tracking medical assets, hospitals can reduce the need to rent or purchase expensive replacement equipment.
Make optimal use of existing medical assets
When medical equipment goes missing, it can have a profound effect on both patient care and hospital costs. In addition to hospital staff being forced to waste valuable time searching for misplaced equipment, many assets may be underutilized because they are hard to locate. Automated asset management and optimization helps hospitals ensure the right equipment is always in the right place at the right time.

---
Article tagged as:
---
---
Thursday, February 11, 2016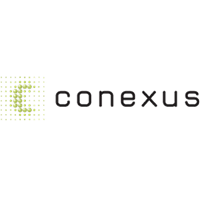 Conexus
Founded in 1994, Conexus is a Veteran Owned Small Business specializing in delivering customized, enterprise-level, real-time location system solutions for healthcare organizations, especially those in the US Federal, State and Local government sectors.
---
Sign Up for the latest news
Impinj products deliver connectivity for this solution

Partner-Built. Impinj-Powered. Designed for You.
Our partners design solutions that are flexible, scalable, and built for your business.
Find a Partner
Get the latest industry happenings delivered straight to your inbox