Inventory and Supply Chain Management
Maximize supply chain efficiency with accurate, continuous counts with an always-on inventory system from Detego and Impinj.
Smarten your supply chain with inventory intelligence
New business requirements rely on visibility into all elements of operations. Retailers and brand owners struggle to maintain the levels of accuracy needed to meet customer demand. Manual stock counts are time consuming and inefficient which leads to out of stocks, low conversion rates and disappointed customers. Retailers need to monitor and optimize the availability of items across a distributed network of stores, distribution centers and their global supply chain operation.
The Detego and Impinj solution provides complete supply chain visibility in real time. As items move from the back of the store to the shelf, the identity and location of all items are monitored in real time. This provides end-to-end visibility as this information is made available to the retailer's enterprise systems.
Supply chain visibility in real-time
Real-time analytics provide comprehensive reports to optimize store and shelf availability of merchandise, enabling omnichannel strategies and increasing customer satisfaction.
Real-time visibility into all aspects of operations
Fast, accurate fulfillment of orders
Short time-to-market for brand owners
Real-time visualization of merchandise and its availability
Comprehensive reporting and performance dashboards available online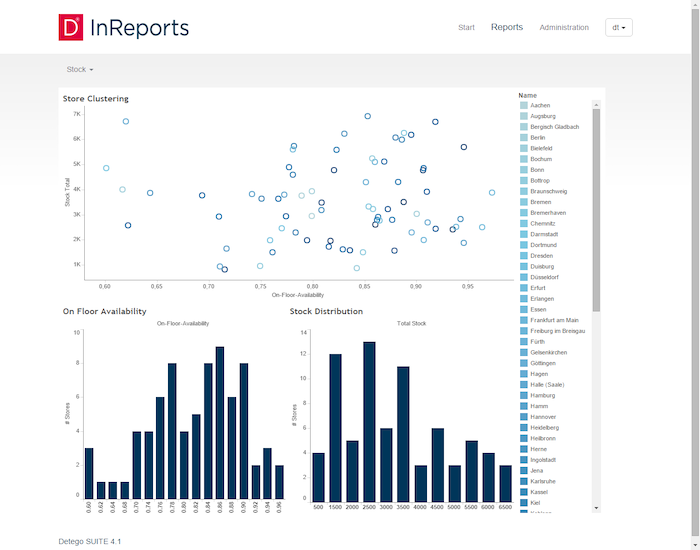 Keep your shelves stocked and your customers happy
Our real-time inventory data makes it easy to identify instantly which products are moving, and which are not. This allows retailers to restock popular items right away, ensuring satisfied customers who can find what they were looking for.
Sell more— at full price
Real-time analytics allow for real-time decision making. Retailers can see which products are unsuccessful and adjust orders accordingly, thereby reducing the need for markdowns to move excess inventory.
Improve stock turns and trim excess inventory
Uniting your online inventory with in-store inventory eliminates the need for safety stock. It's easy to match supply perfectly to customer demand to reduce excess inventory and improve stock turns.
Optimize omnichannel operations
Visualization of merchandise across channels lets retailers also use their stores as fulfillment centers for online orders. With full visibility, items can be sold to the last unit for faster service, and fewer canceled orders due to stock-outs.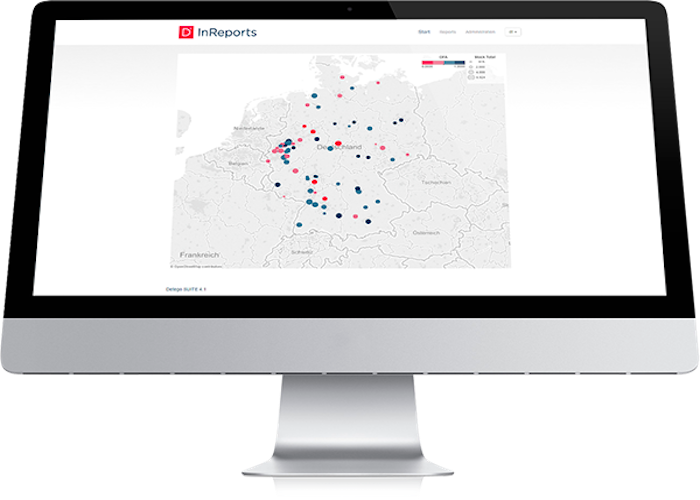 Integrated applications provide access to real-time data in easy-to-use interfaces.
---
Article tagged as:
---
---
Thursday, November 19, 2015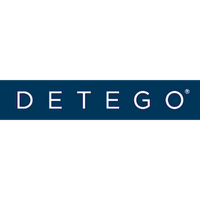 Detego
Detego is a leading provider of software products and solutions to the fashion industry using real time data technology like RAIN RFID. The company offers solutions enabling customers to improve their efficiency and security within their supply chain, logistics and asset-tracking operations. Detego's market-proven software modules support standardized business processes in distribution, transportation and retail. Fashion retailers that know where their products are, sell more. With a wide range of partners, Detego offers Global rollout, service & support.
---
Sign Up for the latest news
Impinj products deliver connectivity for this solution

Partner-Built. Impinj-Powered. Designed for You.
Our partners design solutions that are flexible, scalable, and built for your business.
Find a Partner
Get the latest industry happenings delivered straight to your inbox