Smart Storage Systems for Medical Professionals Using RAIN RIFD
Quickly distribute and track uniform inventory with automated tracking from Impinj and deister electronic
Automated tracking makes distribution and collection of uniforms fast and accurate
The texCabinet system from Impinj and deister uses RAIN RFID to efficiently distribute and sort clinic uniforms. Employees access the cabinet with an ID card and are supplied with the correctly sized uniforms. At the end of a shift, employees throw the uniforms into a chute, which registers that the article of clothing has been returned. The tracking and distribution system enabled in these cabinets decreases the number of missing or damaged items, and ensures that every employee is supplied clothing that fits.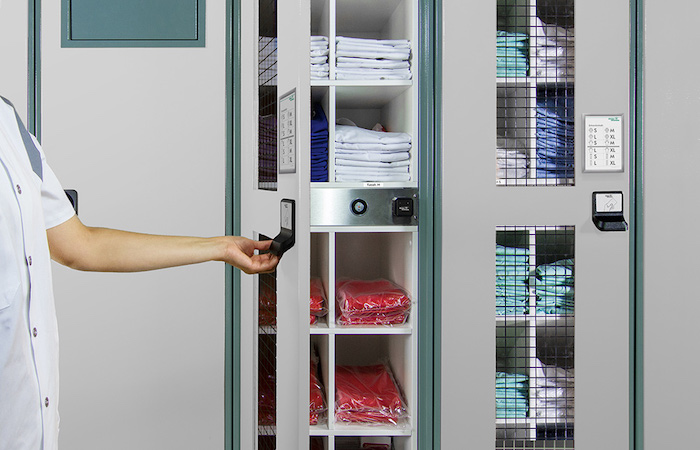 Boost efficiency and increase time for patient care
Providing professional materials to employees through automated tracking and distribution means staff spend less time searching for the right uniform sizes and more time serving patients.
Fast and efficient access to materials
Continuous monitoring and reconciliation of clinic materials
Easily scale the cabinet system to accommodate growing staff or inventory
Reduced wait times and more time for patient care
Enable staff to locate equipment efficiently
The texCabinet system has a small footprint and can easily be moved to different areas of the clinic to accommodate the size of the staff. RAIN RFID tracking and sorting lets clinic staff access the necessary items quickly and accurately.
Reduce loss of inventory to theft, damage, or accidental removal
Automated tracking leads to fewer items that the company needs to provide or replace. This significantly lowers overhead costs as materials get more care and use. Employees return items at the end of a shift to be tracked again, so all items are accounted for over the long term.
Reduce labor costs for manual inventory reconciliation and distribution
The Impinj and deister solution provides accurate and continuous tracking of materials. The integrated UHF readers update current inventory figures and report the data to the higher-level hospital information system. This removes the need for additional labor dedicated to searching for items, and reduces the number of errors in incorrect or missing inventory.
Increase professionalism and patient care
When clinics increase efficiency and reduce costs by automating tracking and distribution, it also reduces patient wait times and gives staff more opportunity for one-on-one care with their patients.
---
Article tagged as:
---
---
Wednesday, September 18, 2019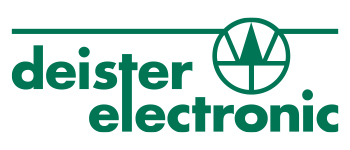 Deister Electronic GmbH
For nearly 40 years, Deister Electronic has been known for its innovative RFID products and solutions for identification, automation, and security. We develop, produce and sell our products worldwide and our local subsidiaries create solutions.
---
Sign Up for the latest news
Impinj products deliver connectivity for this solution

Partner-Built. Impinj-Powered. Designed for You.
Our partners design solutions that are flexible, scalable, and built for your business.
Find a Partner
Get the latest industry happenings delivered straight to your inbox