United Technologies Improves Shipping Operations with RAIN RFID
Using RAIN RFID to track product components as they are assembled and shipped has increased accuracy and improved safety at a United Technologies Corp. Carrier plant.
Asset tracking improves manufacturing production
The Climate, Controls, and Security division of United Technologies Corp. discovered the benefits of using RAIN RFID technology to automatically track product components during manufacturing and shipping. After implementing a solution built on the Impinj platform at their 900,000 square-foot Carrier plant, UTC saw:
30% increase in productivity
80-90% reduction in shipping errors
Improved manufacturing safety
CCS boost manufacturing productivity with RAIN RFID
United Technologies Corporation's Climate, Controls & Security division moves quickly at their Collierville, Tennessee plant, where a new unit is typically shipped every five seconds. With such a high volume of goods, even a minute delay or mistake can have serious impacts on the speed of production. Traditional methods, including scanning barcodes and manual checks, were prone to errors that inevitably affected productivity.
In 2007, the CCS division first started looking at a RAIN RFID solution to eliminate these mistakes. In 2010, as RAIN RFID became more fiscally accessible, the company implemented the dock doors solution we see at their Collierville plant today. Enabled by the Impinj platform, whose Speedway readers were chosen for their stellar performance and flexible configuration, this RAIN RFID solution automates parts-tracking and improves efficiency. Here's how it works:
Components are tagged with RAIN RFID tag chips, including Impinj Monza 5 chips, to create endpoints that carry unique item information
Impinj Speedway readers, installed at each of the plants assembly lines collect tag information for automatic part-verification
Impinj Speedway readers, mounted on dock doors, read forklift tags as well as the product tags, and send the information to the driver, who can view and verify contents on a tablet
---

It was extremely important that an [RFID] solution we chose be reliable enough so that even a five-second delay would not occur

---

Manufacturing verification reduces errors, and improves productivity
Automatic asset tracking increases plant productivity
With automatic verification from a RAIN RFID solution, employees can ensure mistakes are not being made along the assembly line. By removing the potential for little delays due to incorrect pieces, CCS has vastly increased their productivity, as well as assured the quality and functionality of their products.
Reducing hazards with automatic verification and tracking
Prior to the RAIN RFID implementation, the plant required a manual check of item shipments, which put people in the way of forklifts and other heavy machinery. To keep workers safe in high-traffic areas, like by dock doors, the Impinj platform automatically collects important pallet and item information for drivers, allowing workers to safely ensure products are being shipped correctly.
---
Article tagged as:
---
---
Thursday, April 25, 2013
United Technologies
United Technologies Corp. Climate, Controls & Security (CCS) division provides advanced commercial and technical solutions for greener, safer buildings, including air-conditioning, and building control systems.With over 1,300 workers at the CCS plant and over 197,000 employees company-wide, they are a major American manufacturer with sales that span the globe.
---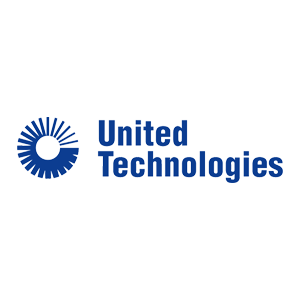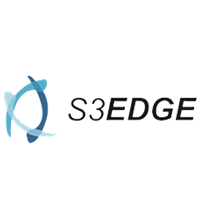 S3EDGE
Founded in 2008 in Portland, Oregon, S3Edge is passionate about the promise of Auto-ID technology to change the way businesses interact with the physical world. Their experienced team of senior system architects and software developers has a proven track record of delivering enterprise software products at organizations including Intel, Sequent, Webridge, and Click-commerce/Huron.
---
Sign Up for the latest news
Partner-Built. Impinj-Powered. Designed for You.
Our partners design solutions that are flexible, scalable, and built for your business.
Find a Partner
Get the latest industry happenings delivered straight to your inbox