Undiz Lingerie Literally Flies into Customers' Hands
Trend-setting French lingerie retailer uses RAIN RFID and space-age pneumatic tubes for a revealing shopping experience.
Undiz makes shopping effortless, inventory management a breeze
With Retail Reload's Fashion Tracking solution and Impinj RAIN RFID products, Undiz innovates on the shopping experience and streamlines store operations. After solution implementation, one Undiz location:
Delivered an innovative shopping experience that engages tech-savvy customers
Increased sales by nearly 10%
Increased stock handling productivity by over 55%
Increased check-out productivity by over 40%
Achieved 98.6% stock accuracy
​Combining cool and convenience with innovative shopping
Undiz is the "cool lingerie" brand for digital-savvy millennials. With the retailer's stores each carrying 800 items and selling 200,000 items annually, customer fulfillment and inventory management was no easy task. In addition to making these functions more efficient, Undiz wanted to provide millennials with an effortless digital and store shopping experience that lives up to the "cool factor" embodied in its brand.
The answer was clear: an innovative RAIN RFID-based retail management solution that breaks down the barriers between online shopping and physical stores.


---
RAIN RFID makes it possible to provide a ground-breaking and incredibly convenient shopping experience. In fact, RAIN RFID completes the link between the digital world and physical store to provide this new generation with what they want—engaging through all possible channels with convenience and immediate satisfaction. That is what makes Undiz such a great shopping experience.
---
"Undies" in space-age capsules zip at high speed to store kiosks
Now, Undiz shoppers can use their smartphones to browse entire inventories and select items even before they get to the store. When shoppers walk into stores, beacons detect their selections from the Undiz app on their devices. Ninety seconds later, space-age capsules shoot the "undies" via pneumatic tubes from the store's stock room to a kiosk. Shoppers pick up their merchandise at the kiosk and try it on in a fitting room or simply pay on the spot without having to wait in line for a cashier.
Sales go up, costs go down
The new RAIN RFID retail management solution provides the best of both worlds: higher sales and lower inventory management costs. With increased visibility of online and in-store inventory via their wristwatch-like mobile devices, sales associates find merchandise and have it in-stock for customers more easily, which drives up sales. Rich sales data generated by the RAIN RFID system helps sales associates find new ways to cross-sell items.
In fact, Undiz was able to achieve a nearly 10% increase in sales at one store by understanding buyer behavior and improving customer service using RAIN RFID data. Further, RAIN RFID let Undiz count all items in one store with nearly 100% accuracy in just one hour. Undiz also now keeps more inventory in stock rooms rather than on the sales floor, which reduces footprint and lowers rent and operational costs.
---
Article tagged as:
---
---
Friday, June 29, 2018
Undiz
With headquarters in Clichy, France, Undiz sells lingerie, swimwear, and sports apparel via 180 physical stores and an innovative digital shopping experience.
---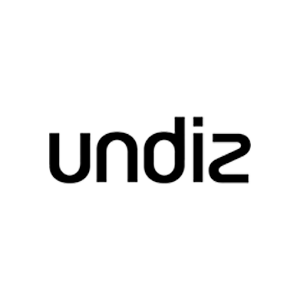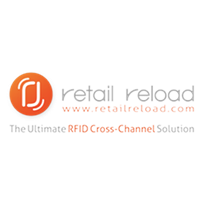 Retail Reload
Retail Reload is a leading omnichannel RFID company optimizing retail store operations and empowering exceptional customer experiences by delivering more revenue, with less stock, in less space, and with more company value with less investment than the traditional RFD provider.
---
Sign Up for the latest news
Partner-Built. Impinj-Powered. Designed for You.
Our partners design solutions that are flexible, scalable, and built for your business.
Find a Partner
Get the latest industry happenings delivered straight to your inbox