United Hospital Services Maintains Strict Hygiene and Reduces Waste
RAIN RFID helps UHS and hospitals track isolation gowns throughout their life cycle, protecting patients and staff while reducing inventory waste.
Reducing waste and maintaining hygiene with RAIN RFID
Isolation gowns are an essential asset for a hospital, preventing cross-contamination and keeping patients and staff safer. To protect patients and healthcare workers, hospital staff must change gowns every time they enter a room, resulting in up to 70 gown changes per room, per day. Some healthcare providers choose single-use isolation gowns to ensure strict hygiene standards, but waste can add up quickly.
United Hospital Services uses a RAIN RFID solution from Positek and Impinj to track each isolation gown. This solution:
enables the identification and tracking of each gown
easily tracks washing cycles per gown and individual gown life cycle
reduces inventory costs by allowing hospitals to safely and hygienically reuse isolation gowns
increases accuracy in inventory counts
improves productivity by making it easier to sort and count gowns and track usage
increases efficiency by quickly counting pieces per bag or bundle
Every gown tracked automatically throughout the life cycle
Using the Positek Textile Track solution, United Hospital Services was able to automate gown tracking, easily pull gowns from service at the end of life, and speed up the inspection and packaging processes. Using RAIN RFID tags and readers with the Positek RFID solution, United Hospital Services now ships an average of 20,000 reusable isolation gowns per day and tracks 250,000 gowns in circulation.
Each gown has a RAIN RFID tag providing an associated, unique ID number added at the original intake
Once used, each gown is sent out to be cleaned and tracked as they arrive at United Hospital Services receiving
Gowns are laundered, sorted, and bundled for hospital delivery - tracking each gown as it is moved
Once a gown reaches maximum allowable cycles, the gown is destroyed
Gowns are tracked at all transition points using Impinj Speedway RAIN RFID readers
Saving time, money, and the environment
Making reusable competitive with disposable
By improving the processes behind isolation gown management, this solution makes sorting gowns and tracking the number of uses more straightforward and accurate. This process improvement makes reusable gowns a viable option compared to disposable gowns, helping hospitals save money and reduce waste.
Immediate inventory insights
With every isolation gown tracked, United Hospital Services can capture insights about their inventory as a whole, in bundles, as well as each gown. This tracking allows the hospitals to reduce on-hand inventory to what they actually need for additional savings.
Automatically saving time and resources
Since each isolation gown has a unique RAIN RFID identification number, gowns can be sorted quickly and automatically by size, speeding up the inspection and packaging processes, reducing labor costs, and saving time. The system can also report the number of uses and automatically identify each gown that has reached its maximum number and should be destroyed.
---
Article tagged as:
---
---
Friday, June 4, 2021
United Hospital Services
United Hospital Services provides laundry services that give clients the peace of mind that the linens they receive are hygienically clean, environmentally friendly, and meet the healthcare industry's highest standards. United Hospital Services is among the largest cooperative laundries in the country, with a 116,000-square-foot facility that can process more than 50 million pounds of linen each year.
---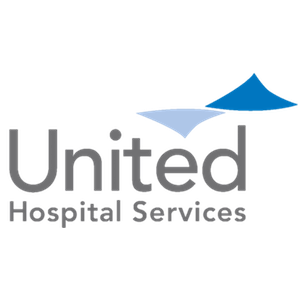 Positek RFID, Inc.
Complete RFID Systems, Solutions, and Integration for the Textile Maintenance Industry
---
Sign Up for the latest news
Partner-Built. Impinj-Powered. Designed for You.
Our partners design solutions that are flexible, scalable, and built for your business.
Find a Partner
Get the latest industry happenings delivered straight to your inbox