School District Automates IT Asset Tracking with RAIN RFID
East Irondequoit CSD saw a dramatic reduction in time spent searching for IT assets by using RAIN RFID to automatically track assets throughout six schools.
Tracking essential educational tools throughout the school district
The East Irondequoit Central School District (CSD) IT department tracks over 10,000 assets with an in-house developed asset management system. As the number of IT inventory items increased, the time required to track the items increased as well. IT staff needed a way to track their increasing number of high-value assets, such as iPads and laptops, as they move throughout the district's six schools.
By implementing a RAIN RFID solution built on the Impinj platform, the East Irondequoit CSD increased the visibility of all tagged assets throughout the school district.
More efficient tracking of IT assets
Annual savings of .25 FTE within the IT department
Scalable across other departments within the school district
High-cost IT assets managed throughout multiple schools
With a large number of assets used across multiple schools, East Irondequoit CSD needed a way to maintain and track each item. Though manual processes worked well in the past, as more high-value IT assets were added to their inventory, East Irondequoit CSD needed a system powerful enough to track thousands of assets simultaneously in real-time.
DataBridge Integrations built a solution that uses the Impinj platform to track all of the district's IT assets. East Irondequoit CSD was able to integrate the solution with their existing asset management software and reduce time searching for items.
IT managers affix an Omni-ID IQ600 R6-P RAIN RFID tag containing an Impinj Monza R6-P chip to each asset that is valued over $250. Each tag has a unique ID number that is then associated with the student or teacher checking out the item.
Impinj xPortal and Impinj xArray gateways installed in key egress hallways and IT storage rooms read the asset's tag as it moves throughout the school.
The East Irondequoit CSD asset management software logs the asset's location information as items pass the Impinj gateways. When the system sees that an item has not been logged for 30 days, the inventory management system alerts staff to locate the missing asset.
---
This is a game changer. Instead of spending time trying to locate assets we can now look at the data we have collected to spot trends and behaviors regarding asset movement.
---
Increased visibility makes asset tracking more efficient
Automated tracking leads to fewer lost items
When a student or teacher checks out an item, they are associated with that asset's unique tag chip. Readers scan each tag chip as the asset moves throughout the school district so IT staff can instantly locate the asset. Asset movements are stored and presented in real-time making it easy to identify items that leave campus without permission, and preventing possible asset loss.
.25 FTE annual time savings due to reduced search needs
Previously, IT staff had to manually scan items that entered or left a room. With the Impinj-enabled solution, logs now automatically update with the location of each item as it moves throughout the schools. "This is a game changer," says Joseph Sutorius, chief information officer at East Irondequiot CSD. "Instead of spending time trying to locate assets we can now look at the data we have collected to spot trends and behaviors regarding asset movement."
Fast rollout and integration of RAIN RFID solution
The East Irondequoit CSD piloted the program over an eight-week trial period. The program's immediate success led the district to make a quick decision to fully adopt the Impinj-powered RAIN RFID solution across all six schools, with a deployment time of 90 days.
Positioned to scale with RAIN RFID asset tracking
Not only does RAIN RFID bring the district's IT department into the future, it creates a scalable system that can integrate into other departments. Future applications include using installed readers to track furniture, vehicles, or other high-value assets that move throughout the schools.
---
Article tagged as:
---
---
Friday, February 22, 2019
East Irondequoit CSD
East Irondequoit Central School District is a public school district in Rochester, New York. The school district serves 3,000 students throughout six schools from preschool through high school. Recently, they have embarked on a district-wide digital conversion using iPads to create a more collaborative, inquiry-driven and personalized classroom.
---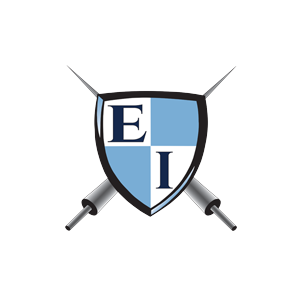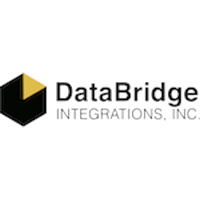 DataBridge
---
Sign Up for the latest news
Partner-Built. Impinj-Powered. Designed for You.
Our partners design solutions that are flexible, scalable, and built for your business.
Find a Partner
Get the latest industry happenings delivered straight to your inbox