Patrizia Pepe Doubles Logistics Efficiency with RAIN RFID
Fashion retailer Patriza Pepe uses the Impinj platform to streamline their warehouse inventory management system for simpler, better business operations.
Patrizia Pepe finds simple, easy warehouse inventory management with RAIN RFID
To improve shipping logistics from suppliers to distribution center and retail locations, Patrizia Pepe needed a solution that functioned better than manually scanning the barcode of each retail item. RAIN RFID provided a hands-free, always-on answer to streamlining complicated distribution logistics. Their solution:
Improved efficiency for warehouse procedures, increasing goods handled from 200 per hour to 400 per hour
Improved accuracy on item distribution
Delivered engaging in-store customer experiences
Making shipping and logistics simple
Fashion moves quickly—one day you're in, the next day you're out. To keep up with trends and keep product moving, Patrizia Pepe turned to RAIN RFID to find an efficient, cost-effective way to manage their warehouse inventory.
Initially, the brand had attempted to use barcodes to accept incoming goods from their production sites, track the movement of items throughout their warehouse, and package goods for distribution to retail locations. But the line-of-sight limitations of barcode reads made warehouse processes too time consuming. A RAIN RFID solution offered a simpler way:
Individual items are tagged with Impinj Monza tag chips—in Patrizia Pepe's case, these RAIN RFID tags sit behind the barcode of their brand label for simultaneous encoding with barcode printing
Impinj Speedway readers track item movement as items enter and exit warehouse facilities and at various points throughout the warehouse, allowing Patrizia Pepe to more easily pinpoint the location of goods within their operation
Data received by readers is delivered to management who can rectify mistakes quickly, or optimize ordering based on trends
---
Article tagged as:
---
---
Friday, January 6, 2012
Patrizia Pepe
Patrizia Pepe, a fashion brand managed by Tessilform Spa, has a presence throughout Europe, the Middle East, and Asia. Tessilform runs the Patrizia Pepe 
brand with a business concept that delivers both traditionally scheduled collections, as well as smaller, weekly collections that provide retailers with continuously fresh stock.
---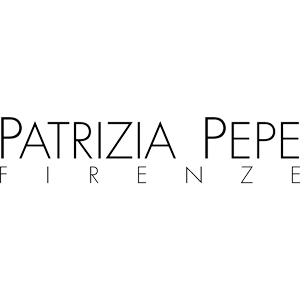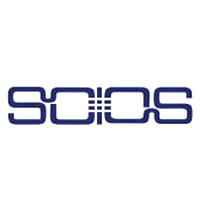 SOLOS
'Solos' is an Italian acronym for 'Soluzioni Olografiche per la Sicurezza', which translates to Holographic Security Solutions. Serving a large blue chip client base across a multitude of industries, they offer a complete wireless integrated smart modular system for inventory tracking, retail stock management, marketing and security.
---
Sign Up for the latest news
Partner-Built. Impinj-Powered. Designed for You.
Our partners design solutions that are flexible, scalable, and built for your business.
Find a Partner
Get the latest industry happenings delivered straight to your inbox