Post Norway Growth With RAIN RFID Infrastructure Upgrade
Post Norway upgraded their existing RAIN RFID infrastructure with the help of Lyngsoe Systems, supporting e-commerce growth and quality of service for years to come.
Upgrading RAIN RFID infrastructure to meet current and future needs
For over 20 years, Post Norway has utilized RFID in their operations to support their high quality of service and their popular track and trace mail services. But in order to meet future needs, keep their customers happy, and secure their position as the first choice for e-commerce companies, they needed to upgrade their existing RAIN RFID infrastructure.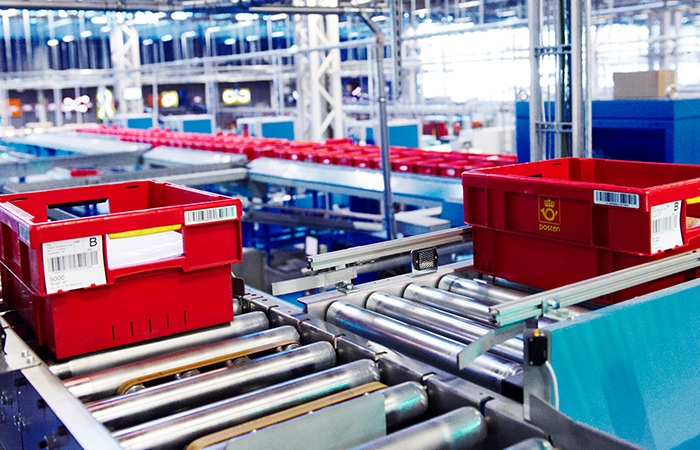 This solution from Lyngsoe Systems using Impinj technology had even more benefits than their original RAIN RFID system, including:
Real-time data on a parcel and returnable transport item location and expected delivery of shipments
The ability to offer customers same-day delivery, time-slot delivery, and just in time redirection
Empowering their e-commerce customers to handle returns earlier or quickly re-direct packages en-route
The insight to optimize processes and reduce bottlenecks
---
Understanding the needs and requirements of postal and logistics operators, and many years of experience supporting these with RFID, have been a key criterion for Post Norway in our decision to continue our valuable relationship with Lyngsoe Systems. They have a well-proven solution continuously being adapted to support the needs of postal operators and the ability to ensure operational efficiency in postal processes. They have provided an optimal running RFID infrastructure, supporting Post Norway operations in the past 20 years and thus making it an easy choice to continue the cooperation.
---
A flexible, secure, and future-proof solution
The essential platform requirements were simple: easy to integrate, operationally stable and secure, and flexible enough to increase processing power, data handling, and execution when needed. The platform also needed to be able to manage increased data handling volumes based on changing postal market conditions.
The key component to the flexibility of this solution was the Universal RTLS RFID Portal, built by Lyngsoe Systems using Impinj technology. This future-proof portal was built using the Impinj Speedway RAIN RFID reader, which supports multiple technologies and can be continually upgraded via the USB interface or remotely. Combined with a range of passive and active RFID portals, this solution was easy to self-install and commission, with high-performance RFID reading capabilities, ensuring real-time data, high reading accuracy and read rates.
A Universal RTLS RFID Portal is placed at strategic congestion points such as entrances, exits, and sorting machines
When an EPC Gen2 tagged parcel passes the portal, it reads the unique tag ID and adds both the exact time of reading and the portal ID number
This location data can be transmitted to a server through a WiFi or LAN connection for real-time updates
Real-time data captured while the assets are on the move is integrated with e-commerce systems to enable transport optimization and value-added services for parcel receivers
A solution as adaptable, resilient, and reliable as the post
An excellent customer experience in a competitive market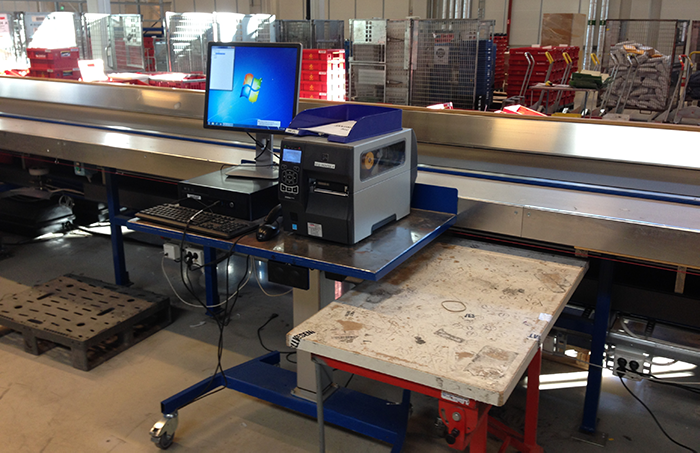 Real-time data makes it possible for the recipient to receive real-time updates on their package location, view or change their delivery window, opt for same-day delivery, or redirect packages en-route. Meanwhile, e-commerce shippers are able to start returns earlier with the data provided and re-direct packages faster. This makes it a better experience for both the shipper and recipient.
Future-proof for future growth
Post Norway must respond to changes in the postal market. This solution was built with surplus capacity in both hardware and software, designed with future upgrades in mind. This easy-to-install and upgrade solution is plug-and-play; software updates and upgrades can be done remotely, while the portals are WiFi-enabled and do not require cable installation. This means future sites can be brought online more quickly.
Meeting sustainability goals
By enabling transport optimization analysis with volume data, Post Norway has been able to pinpoint inefficiencies and identify process improvement opportunities that ultimately reduce fuel consumption, lower vehicle maintenance costs, reduce road taxes, and redirect excess drivers, helping them reduce CO2 emissions and meet their sustainability goals.
Optimizing operations continuously
The system allows flexibility for operations to continuously adapt, scale, and upgrade. This solution tracks both inventory and assets, making container management simpler. Real-time data makes it possible to stop bottlenecks before they occur and also helps to optimize transport, saving money and labor.
---
Article tagged as:
---
---
Monday, April 5, 2021
Post Norway / Posten Norge
Posten Norge's vision is to make everyday life simpler and the world smaller. Posten Norge is a Nordic postal and logistics group that develops and delivers integrated solutions in postal services, communications, and logistics, with the Nordic region as its home market.
---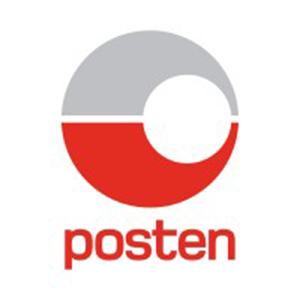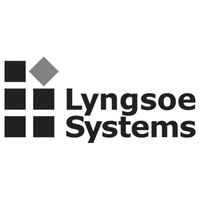 Lyngsoe Systems
Lyngsoe Systems is a world leader in logistic solutions across the customer supply chain, offering real-time transparency, traceability, and data capture to increase customer revenues, reduce OPEX, and ensure quality.
---
Sign Up for the latest news
Partner-Built. Impinj-Powered. Designed for You.
Our partners design solutions that are flexible, scalable, and built for your business.
Find a Partner
Get the latest industry happenings delivered straight to your inbox