Medical Center Reduces Medication Tracking Errors with RAIN RFID
North Mississippi Medical Center decreased errors, reduced manual labor, and improved regulatory compliance with their RAIN RFID solution.
Automated medication tracking reduces errors and improves efficiency
North Mississippi Medical Center (NMMC) is required to control distribution of medications at their hospital, but sheer quantity makes this a laborious task. In areas like the Operating Room (OR), where every second counts, it's imperative that medication is both readily available and safe to use. Thus, NMMC turned to a RAIN RFID solution to improve the efficiency of medication management and reduce errors. After deployment, they saw:
Significant reduction in manual errors and processes
Greater visibility into medication use
Improved regulatory compliance
More accurate and efficient medication management with RAIN RFID
NMMC staff often searched disorganized anesthesia cart drawers to determine which medications were assembled, consumed, or expiring. The process was unreliable, time-consuming, and required excessive manual labor in order to stay in regulatory compliance. After evaluating several solutions, NMMC found that a RAIN RFID solution tracked the quantity and location of medicines and supplies with the highest accuracy. NMMC chose IntelliGuard's Linked Visibility Inventory System™ (LVIS), a smart cabinet solution, to help medical staff quickly locate a crash cart when they need specific medications. Here's how it works:
Each medication is labeled with a RAIN RFID tag featuring Impinj Monza ICs, which provide a unique ID linked to the medication's expiration date, lot number, and usage information
Impinj Speedway readers, built into the smart cabinets, collect time-stamped data on the tagged medications as they are placed into or removed from drawers
Staff can view online reports detailing which medications need to be replaced, or are expired
---

[The solution] has provided a reduction in medication waste, improved medication charting, improved compliance to regulatory standards, and improved efficiency in replenishing cabinets.

---

Automated medication tracking reduces errors and increases accuracy
Reduction in manual processes lets staff focus on patients
By removing manual processes from medication management, NMMC reduces errors, while also giving time back to staff so they can focus on patient care. The Intelliguard smart cabinet is installed in critical spaces, like the operating room, allowing medical staff to administer medication without having to leave the patient's side during a procedure.
Real-time visibility helps optimize medication management and reduce waste
The Intelliguard and Impinj solution provides real-time inventory tracking which accelerates access to medications and virtually eliminates the practice of pre-drawing medications for multiple patients in advance. By ensuring that staff only take the medications they need when they need it, NMMC management can optimize orders and reduce waste due to overstocks.
Greater accuracy ensures regulatory compliance
The information provided by the Intelliguard and Impinj system allows NMMC to keep better charts and reports with the confidence that they are in full compliance with all regulatory requirements. In addition, staff can search for recalled medications tagged with specific lot numbers and remove them promptly.

---
Article tagged as:
---
---
Wednesday, June 13, 2018
North Mississippi Medical Center
North Mississippi Medical Center (NMMC) is part of the North Mississippi Health Services which serves 24 counties in north Mississippi and northwest Alabama. NMMC is part of a regional network of more than 45 primary and specialty clinics, nursing homes, telehealth services, and a comprehensive portfolio of managed care plans.
---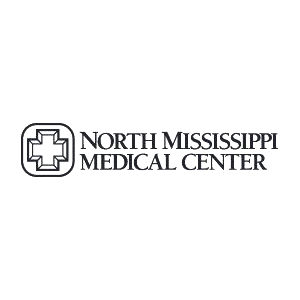 IntelliGuard
IntelliGuard is a company of experienced healthcare veterans and technology pioneers who are dedicated to eradicating risks to patient safety—and to health system viability. They are often referred to as the guardians of medications, and patients.
---
Sign Up for the latest news
Partner-Built. Impinj-Powered. Designed for You.
Our partners design solutions that are flexible, scalable, and built for your business.
Find a Partner
Get the latest industry happenings delivered straight to your inbox