memove Improves Store Inventory, Reduces Theft with RAIN RFID
Retailer memove uses the Impinj platform to streamline the checkout process, improve store inventory and decrease operating costs.
Item-level tagging of apparel improves inventory visibility
Brazilian retailer memove was looking to create a high-tech in-store experience that would reduce check-out line wait times and ensure customers could always get the product they wanted. Using a RAIN RFID enabled "Source to Floor" solution, they achieved:
50% percent decrease in operating costs
300% faster receiving process
Near 100% inventory accuracy
Increased inventory visibility
60% faster check-out times
Tracking items with RAIN RFID from manufacturing to checkout
When VGB created memove, they sought to improve upon the challenges they faced in their other retail brands. As a fresh start, memove offered the opportunity to design a technologically sleek supply chain with heightened accuracy, powerful inventory insights, and an electronic loss prevention system.
Using a RAIN RFID solution from RFsense and Impinj, memove tracks products from the point of manufacturing, to VGB's distribution center, to memove's retail stores and through point of sale (POS). memove was able to create the supply chain of their dreams and an efficient shopping experience:
Manufacturers in Brazil, China and other locations sew RAIN RFID tags with Impinj Monza chips into memove garment labels
The RAIN RFID tag gives each item a unique Serialized Global Trade Item Number
Impinj Speedway readers and Impinj xPortal gateways read the SGTINs as items enter distribution centers, stores, or go through checkout
memove runs start to finish with successful RAIN RFID implementation
VGB and memove are reaping benefits throughout the supply chain. VGB saw a 50% decrease in operating costs during memove's initial months. The receiving process at the DC and the stores is 300% faster than before the RAIN RFID system, with an accuracy of nearly 100%.
Store system keeps inventory in sight
Impinj Speedway xPortal gateways are installed at multiple transition points to ensure that memove knows where each individual item is at all times. This item-level visibility lets memove make restocking and replenishment decisions in real-time.
Faster, smarter inventory for better staff utilization
While other Valdac stores were doing annual inventory counts, memove is able to take inventory weekly and the time dedicated to stock counts has been reduced from several days to about an hour.
Streamlined checkout for better customer service
The same RAIN RFID system let memove abandon long lines waiting for cashiers in favor of self-checkout kiosks spread throughout the store. RAIN RFID tags are read when items are placed in the checkout area, and deactivated after purchase. Items that try to exit the store before this process is complete are still active and Impinj xPortal gateways sound an alarm if they pass through store doors. VGB found the RAIN RFID-enabled check-out process to be on average 60% faster than other systems, while also freeing sales associates to focus on customers
---
Article tagged as:
---
---
Friday, May 25, 2012
memove
memove is a part of the Brazilian retail group Valdac Global Brands (VGB), owner of the Siberian and Crawford brands. VGB was founded in 1981 and operates over 120 retail stores in Brazil. The memove flagship store opened in 2011 in Sao Paulo, Brazil, looking to provide fashion-conscious teens and young adults with a cutting edge in-store experience.
---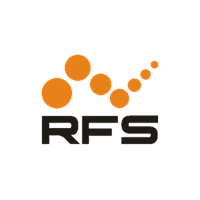 RFSense
---
Sign Up for the latest news
Partner-Built. Impinj-Powered. Designed for You.
Our partners design solutions that are flexible, scalable, and built for your business.
Find a Partner
Get the latest industry happenings delivered straight to your inbox