Medical Center Ups Efficiency with RAIN RFID Asset Management
Academic medical center streamlines equipment management while improving patient safety with RAIN RFID asset tracking solution.
RAIN RFID prescribed for healthier medical equipment usage
Competing demands among departments at an academic medical center created difficulty locating and maintaining medical equipment. Their RAIN RFID solution streamlines equipment asset management to improve staff efficiency and boost the quality of patient care. Benefits include:
Automated location tracking and maintenance status of equipment
Rapid, efficient requisitioning so less equipment can do more work
Reliable maintenance and sterilization protocols to support patient care
Increased clinicians time spent on patient care and less time on locating equipment
Hospital reduces manual labor by automating equipment management and maintenance
In this large academic medical center, ensuring medical equipment operates at peak performance is essential to patient health. Previously, technical staff had to physically search floor by floor across different departments to collect mobile equipment for maintenance. Hospital quality improvement goals did not include funding for additional staff or equipment, and yet delays in locating needed equipment could potentially affect the quality of patient care.
The hospital selected a RAIN RFID solution from Impinj and Accruent to pinpoint equipment locations automatically throughout the hospital. The RAIN RFID system provides data to ensure that equipment is available when needed as well as ensuring that maintenance and cleaning schedules are followed by staff:
22,000 devices, from IV pumps to dialysis machines to sequential compression devices, are uniquely identified with RAIN RFID tag chips
More than 200 Impinj Speedway readers track mobile equipment throughout the hospital
Information collected by readers is made available to staff via Accruent software
Accruent software notifies technicians where and when to pick up items for preventative maintenance or post-use cleaning
RAIN RFID asset tracking solution is low-cost, high-benefit win for medical center.
Increase in equipment reliability and patient safety
Since technicians are now able to quickly locate equipment that's scheduled for routine preventative maintenance, equipment breakage has dropped significantly. Infection rates due to improper sterilization have also been reduced.
Smarter use of existing assets limits capital spending
Previously up to 75 percent of inventory would be en route, in use, or sitting in a soiled equipment room waiting for cleaning and reprocessing. Using data delivered by their RAIN RFID solution, the hospital created a highly efficient requisitioning system to cycle equipment to its next destination more rapidly and reliably.
Reduced staff turnover and improved productivity
A happy outcome of the asset tracking system is a reduction in friction between technical staff hunting for equipment and clinical staff hoarding it for the next patient. Both groups report a more positive partnership in patient care, reducing both turnover and the need to add headcount.
Devoting more time to patient care
In healthcare, every second counts as clinicians must often race against the clock to meet the needs of patients while paying scrupulous attention to hospital quality standards. Now that time is no longer wasted searching for missing equipment, clinicians can better focus on patient care.
Making data pay off
The hospital is now building on the asset management system to help account for leased equipment at lease-end and to automate departmental fixed-asset inventory audits required annually. Through the automated asset tracking, the hospital avoided $750,000 in unnecessary equipment purchases.
---
Article tagged as:
---
---
Thursday, July 13, 2017
Academic Medical Center
A large academic medical campus on the East Coast runs a 700-bed hospital serving the region as part of its instructional mission. Medical capabilities range from Level 1 trauma care to a nationally recognized children's hospital, with more than one million patient encounters annually. Providing state-of-the-art clinical care in a non-profit setting challenges hospital administrators to use staff, equipment, and funds as efficiently as possible while meeting the highest standards of care.
---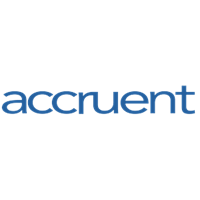 Accruent
Accruent helps real estate and facilities leaders deliver long-term, world-class operational and financial performance through industry-specific suites that deliver greater customer value. In the healthcare industry, more than 55 percent of U.S. hospitals use Accruent solutions to optimize healthcare operations through proven solutions.
---
Sign Up for the latest news
Partner-Built. Impinj-Powered. Designed for You.
Our partners design solutions that are flexible, scalable, and built for your business.
Find a Partner
Get the latest industry happenings delivered straight to your inbox