Levvel Tracks Concrete Blocks for Dike Project with RAIN RFID
Dutch construction consortium Levvel is manufacturing concrete blocks to reinforce the Afsluitdijk, using RAIN RFID to track blocks from curing to installation.
Ensuring quality through traceability
The Afsluitdijk (Dutch for 'enclosure dam') is a major dike and causeway in the Netherlands. This 20-mile long dike rises 24 feet above sea level and is key to protecting the inland against flooding. At 90 years old, it was due for reinforcement with a new, patented type of concrete block. In order to reinforce this important infrastructure, Levvel needed to guarantee the quality and full traceability of the materials used— from production all the way to installation.
This track and trace solution from Impinj and Aucxis:
requires no manual counting or data processing
automatically identifies the exact position of every block in the 20-mile dike
enables timely intervention and repair in case of damage
is well suited for the harsh environment and industrial materials
---
In case a problem occurs with them in the future, Levvel will know exactly where to find each block, thanks to GPS coordinates. It gives them a full inventory of where each block was positioned, containing all concrete information and parameters that were collected during the production flow.
---
Reinforced with RAIN RFID
The construction crew needed the ability to track and trace the construction materials throughout the process. Aucxis implemented their ATLAS RFID track & trace solution: Each of the 75,000 concrete blocks designed with a patented technology to withstand harsh conditions, is equipped with a RAIN RFID tag (produced by Idencia) during manufacturing then transferred to the construction site via barge. Cranes located in the manufacturing area, the concrete block drying area, and the construction area are outfitted with RAIN RFID antennas and readers and read the blocks as they are picked up and relocated.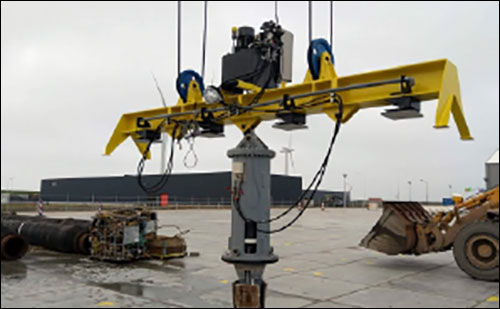 The Aucxis middleware HERTZ is integrated with the GPS systems of the cranes, allowing it to track the position of every block as it is placed and make that data available in the cloud via a web platform.
A RAIN RFID tag is embedded into each block during manufacturing
Cranes with an Impinj Speedway R420 RAIN RFID reader and antennas track each block from manufacturing to drying all the way to the construction site
Aucxis's HERTZ middleware integrates with GPS data from the crane to store the location of each block in the cloud, making it accessible from the cloud
Traceability for the future
Traceable from the point of manufacture
Since the tags are embedded from the point of manufacture, each individual block is traceable and monitorable throughout its entire lifespan. If one block is damaged, notification through the middleware is quick. These blocks can be located quickly using GPS coordinates, while others in similar positions can be checked for damage. With 75,000 individual blocks comprising the structure, this means that maintenance of the 20-mile structure can be quickly focused where needed.
A solution built for the future
At 90 years old, this critical infrastructure needed renovation to prevent flooding and improve drainage—especially as water levels rise. This solution allows for remote monitoring of individual blocks and fast response to any damage, preparing it for the future. The result is a renovated dike that will be able to withstand high water and winds from even the worst kind of storm, according to the planners.
Suitable for any weather
Because of the environment, the tag would need to withstand not only a harsh manufacturing environment as it was embedded in the concrete block; but a wet, outdoor climate as well. The resulting tags are both readable and watertight. The RAIN RFID readers and antennas needed to withstand similar conditions with reliable performance; Impinj's four-port R420 readers were chosen for their durability.
A smoother installation
While this RAIN RFID solution is intended for long-term tracking, it is useful during production as well. By tracking the blocks right off the assembly line, Levvel manages production and ensures that construction needs are met on time. Approximately 100 blocks are produced each day in a fully automated process and must be cured on-site before transport. Since blocks are trackable from the point of manufacture all the way to installation, this means that production can shift quickly to meet changing needs, preventing stalls in the process.
---
Article tagged as:
---
---
Monday, May 10, 2021
Levvel
Levvel is the construction consortium consisting of BAM, Van Oord and Rebel. They were chosen by Rijkswaterstaat (part of the Dutch government) to lead a 20-mile reinforcement project in the northern part of Holland scheduled for completion in 2022.
---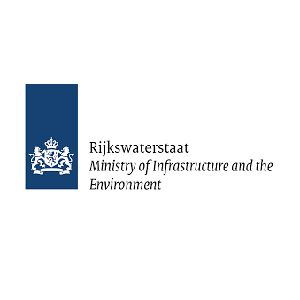 Aucxis
As an independent RFID supplier and integrator, we define, develop, and integrate the most suitable RFID solutions for your automation projects.
---
Sign Up for the latest news