LA Marathon Reduces Race Timing Costs with RAIN RFID
Organizers of the Los Angeles Marathon used a RAIN RFID solution to simplify event logistics while keeping accurate runner times.
Los Angeles Marathon organizers turn to RAIN RFID for timing solution
The LA Marathon is a massive logistics undertaking (requiring among other things, the closure of 12 freeway on-ramps, 4,053 city barricades, 40,000 no parking signs, 55,000 gallons of water, 9,500 gallons of Gatorade®, and 2,500 trash cans). With tens of thousands of runners to keep track of, organizers needed to facilitate a simple setup, quick clean up, and as few suppliers to manage as possible. And most importantly, they needed a way to accurately time all participants.
A common race timing method uses a plastic-encased, low-frequency tag. These tags are manufactured independently of other race identification materials such as bib numbers, requiring extensive pre-race effort to match each timing tag to the entrant's information. To read tags, cumbersome mats must be placed at timing locations, and runners funneled over them. An alternative method involves creating read zones by erecting structures with antennas mounted overhead. Race participants must travel under these read zones wearing tags specifically angled away from the body to support consistent reads.
While these solutions work with varying degrees of accuracy, timers at the 2008 LA Marathon welcomed the chance to implement a RAIN RFID system created by ChronoTrack, a timing and tracking equipment company. ChronoTrack's solution promised to be at least as accurate as the best solution available, much easier to use, very durable, and less costly. Here's how it works:
Impinj RAIN RFID tag chips are attached to athlete's shoes to create endpoints
As race participants run past the starting line, Impinj Speedway readers and antennas collect their start times; at the end of the race a second set of Speedway readers collect finish times
Raw timing data obtained by the reader is put into a format that is compatible with most scoring software packages
Scorekeepers work with race directors to determine the best method for sharing race data with participants
---
ChronoTrack's solution contributed to the best LA marathon in its 23 year history and I'm very pleased. Our third party timing verifier told us it was the most accurate timing method he'd ever seen, and he compared it against the same method used to time the Olympics. Both race setup and clean up were much easier—hours instead of days, we needed fewer volunteers and far less equipment. We easily saved between fifteen and twenty thousand dollars, had a smoother race operation, and heard nothing but praise from race participants. Definitely a win-win solution for me.
---
Easy implementation makes RAIN RFID marathon-tracking a huge success
Simple installation leads to money savings
One of the organizer's major concerns was finding a simple-to-use solution that eliminates the hassle and labor-intensive tag distribution and return proceess. ChronoTrack's solution is lighter and less expensive than previous timing methods. ChronoTrack's "D" timing tag allows race organizers to print an integrated bib and tag for each participant, encoding the runner's bib number into the tag's RAIN RFID chip at the time of printing. The peel-off, disposable portion of the bib becomes a tag that runners attach to their shoes. ChronoTrack's tag solution is lighter, less expensive than previous timing methods, and most important to race organizers and participants—disposable. Runners no longer need to stand in long lines to "tag check" their timing devices as with previous solutions. And after the race, tired participants can avoid yet another line to return expensive tags. Because of the reduced administrative, set-up, and tear-down time, race organizers estimate they were able to save between $15,000-$20,000.
RAIN RFID tracking yields highly accurate results
By automating time-keeping with highly sensitive, incredibly accurate RAIN RFID tags and readers, marathon organizers were able to collect times in a structured, logical way. The system provided finish line results and split timing data to runners at the 10K, one-half marathon, and 30K points. ChronoTrack's system accurately recorded 99.84% of all race participants, easily matching the best results achieved using previous timing solutions.
---
Article tagged as:
---
---
Friday, March 28, 2008
Los Angeles Marathon
The Los Angeles Marathon began in 1986, attracting 10,688 registrants. It has since become the fourth-largest marathon in the country, with 12,000 race day volunteers required to support more than 20,000 participants. Over one-half million people watch the televised coverage of this marathon, the 7th largest in the world.
---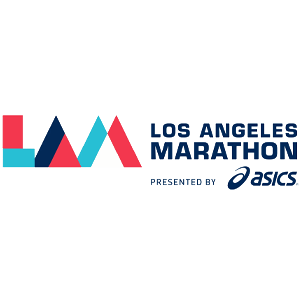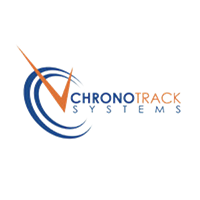 Chronotrack Systems
ChronoTrack has become the trusted timing brand, timing over 5,000 races across six continents and in over 50 countries, as well as 19 of the top 25 largest races in the world. ChronoTrack merged with BazuSports in 2012 and acquired Athlinks in 2013 but retains the ChronoTrack brand for timing equipment and services.
---
Sign Up for the latest news
Partner-Built. Impinj-Powered. Designed for You.
Our partners design solutions that are flexible, scalable, and built for your business.
Find a Partner
Get the latest industry happenings delivered straight to your inbox