Eurocopter Asset Tracking with RAIN RFID
Helicopter manufacturer Eurocopter uses RAIN RFID asset tracking to increase parts maintenance efficiency, improve inventory management, and reduce costs.
Improve helicopter maintenance and parts management with RAIN RFID
The increasing complexity of aircraft and the diversity of missions in remote geographical areas have a significant impact on the cost of maintenance. Reducing operating costs, enhancing security, and improving aircraft availability and competitiveness criteria are essential for operators. Improving the management of aircraft maintenance and in particular the knowledge of the configuration and monitoring of aircraft parts contribute to these objectives. With the automated RAIN RFID solution from Impinj and STid, Eurocopter is now able to:
Automate asset tracking
Reduce labor costs
Increase maintenance efficiency
Enhance inventory management
Improve aircraft availability
---
With the automated RAIN RFID solution from Impinj and STid, Eurocopter can share data faster and decrease data processing, making parts maintenance and inventory management simpler and more efficient, increasing aircraft availability, and significantly cutting costs.
---
Eurocopter deploys automated RAIN RFID solution to improve maintenance and simplify helicopter parts management
Eurocopter chose a RAIN RFID solution to optimize and simplify helicopter parts lifecycle management, and sought assistance from STid, a corporation that manufactures and develops innovative RAIN RFID technology and solutions. The system aims to identify and authenticate mechanical and avionics parts of an aircraft and integrate specific data on each part for maintenance and support activities.
Eurocopter's requirements for its RAIN RFID system were significant. The system would have to operate in an extremely harsh environment, be compliant with aeronautical environmental standards, and able to withstand heat shocks, large pressure fluctuations, and contact with liquids. STid created a new passive RAIN RFID tag, called IronTag to meet Eurocopter's specific needs. STid selected Impinj's Monza extended feature chip to power the IronTag, thanks to STid's background with Impinj, and Monza X's documented high performance and user memory. Here's how it works:
RAIN RFID tags are installed in helicopter parts, including engine, mechanical (moving parts), and avionics parts to create endpoints
Endpoints are read by a wireless system embedded into the helicopters; RAIN RFID readers collect data from the tags and download it to a ground-based PC
Data can be viewed by maintenance crews: actual configuration can be checked against expected configuration for the mission and post flight, the tags are updated with accumulated flight hours
Additionally, a Psion Workabout Pro 3 RFID handheld device powered by Impinj's Indy reader chip is used by maintenance crews to capture tag data and write additional information to the tags, such as the maintenance or inspections they have carried out
How Eurocopter uses RAIN RFID to automate asset tracking and reduce operating costs
Automate asset tracking
Eurocopter installs RAIN RFID tags on helicopter parts. An embedded wireless system, including RAIN RFID readers, securely monitors and updates information, and automatically downloads data to ground-based devices.
Increase parts maintenance and inventory efficiency
The RAIN RFID solution allows Eurocopter to capture, anywhere and anytime, the actual configuration of the aircraft and the status of each tagged part. The result is more efficient aircraft maintenance and inventory management.
Reduce labor costs and maintenance time
With accurate aircraft information always available, maintenance crews can reduce costs by working with greater precision. Handheld devices powered by Impinj Indy reader chips let them add maintenance and inspection data directly to the tags.
Improve aircraft availability
Operators must keep their aircraft properly maintained and ready to fly. RAIN RFID readers collect essential data from the tagged parts and make it available to maintenance crews for appropriate action.
Operate in extremely harsh environments
STid used the Impinj Monza X extended feature chip to create a new passive RAIN RFID tag called IronTag that could withstand heat shocks, large pressure fluctuations, and contact with liquids.
Because the RAIN RFID system enables faster data sharing and decreases data processing, parts maintenance and inventory is more efficient, simple and sharable. This system also increases maintenance effectiveness and aircraft availability, and reduces cost significantly.
---
Article tagged as:
---
---
Monday, March 25, 2013
Eurocopter
The Eurocopter Group, a global helicopter manufacturer and support company, is a subsidiary of the European Aeronautic Defence and Space Company (EADS), one of the three largest aerospace groups in the world, with clients in 140 countries flying over 11,000 helicopters. In 2013, EADS rebranded its aircraft manufacturing division to become Airbus Group. Under this change, Eurocopter became Airbus Helicopters in order to reflect its international scope.
---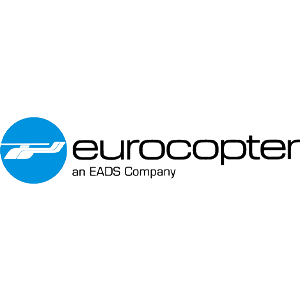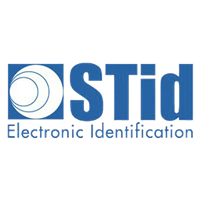 STid Electronic Identification
STid is the leading manufacturer of instinctive, contactless security technologies, delivering high security solutions approved by independent certified organizations. They safeguard millions of users for over 500 worldwide partners and are proud to serve leaders in business, government, and industries including defense, healthcare, aerospace, naval, energy, and IT.
---
Sign Up for the latest news
Partner-Built. Impinj-Powered. Designed for You.
Our partners design solutions that are flexible, scalable, and built for your business.
Find a Partner
Get the latest industry happenings delivered straight to your inbox