Emergency Agency Plans Ahead with RAIN RFID Asset Tracking
In a disaster, every second counts. The Danish Emergency Management Agency uses RAIN RFID to ensure that when disaster strikes, their equipment is ready and waiting.
Automated equipment inventory management for emergency preparedness
Emergency preparedness requires being ready for anything, with little room for error. By using RAIN RFID to track emergency response suits and equipment, the Danish Emergency Management Agency (DEMA) can ensure that their equipment is in prime condition and in its proper place, ready to go at a moment's notice.
Know equipment location and state of readiness at all times
Track assets through entire cycle of maintenance with automatic upkeep reminders
Replace painstaking manual inventory
Withstand repeated high temperature exposure, whether it's in an emergency situation or in decontamination
Equipment ready to go at a moment's notice
In an emergency, every second matters. When sirens go off, DEMA emergency responders need to leave as quickly as possible. But being ready to go in minutes takes hours of preparation, as well as careful maintenance and inventory of necessary equipment, like firefighting suits. DEMA chose the 2Trace and Impinj solution to ensure that suits and equipment are maintained, in their proper place, and ready for action at a moment's notice.
RAIN RFID chips are attached to emergency response suits and equipment.
When the suit or equipment passes through different doorways equipped with Impinj Speedway R120 readers, maintenance and history is shown on a screen.
The suit or equipment is automatically 'checked out' for emergency response when it passes through a doorway.
On return, the suit or equipment is automatically 'checked in' when it passes through an Impinj-enabled doorway. Items are then sorted by the type of decontamination needed based on its exposure— smoke, asbestos, fire, chemical, dust.
The system monitors suit and equipment use providing alerts after 20 uses to suggest necessary treatment or upkeep needed to stay safe and ready.
---
The collection of data on how often different types of equipment need repair gives us knowledge of what the life of the equipment really is.
---
Ensure equipment is well maintained and ready for anything
Improve asset tracking for better maintenance
Whether it's protecting against extreme heat from a fire or hazardous chemicals, it is critical that equipment be both in perfect shape and ready to go at a moment's notice. The 2Trace solution uses the Impinj platform to help track imperfections and routine maintenance, to make sure equipment is well-maintained for responder safety.
Simplify cleanup and decontamination
On return from an emergency scene, the cleaning staff receiving the used equipment can easily detect which category each item belongs to, ensuring all equipment gets appropriate treatment and necessary repairs quickly and reliably.
Automate asset tracking, reduce manual labor
Garment provision can now be completed in seconds with a RAIN RFID scan instead of a much longer manual inventory. This ensures that inventory remains both accurate and up-to-date, and protects against potentially dangerous errors. Accurate asset tracking also prolongs the life of inventory with routine check-ups and maintenance.
Implement scalable measures for safer planning
The 2Trace and Impinj system was implemented at the Danish Emergency Management Agency in Haderslev in 2019 and will be introduced to other locations in 2020-21. New workflows were introduced smoothly in a matter of days and are easily scalable for more inventory.
---
Article tagged as:
---
---
Thursday, May 28, 2020
Danish Emergency Management Agency
The Danish Emergency Management Agency (DEMA) is a governmental agency under the Ministry of Defence. DEMA supports organizations and countries with expert personnel and advanced equipment for emergencies and disasters. DEMA's mission is to cushion the effects of these disasters and to prevent harm to people, property, and the environment.
---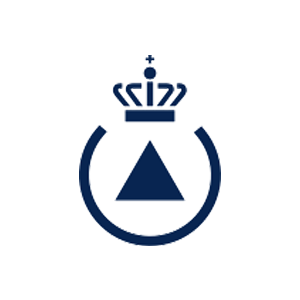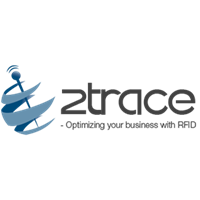 2trace
Founded in 2007 in Denmark, 2Trace develops, sells, and maintains solutions based on barcodes and RFID to automate production and logistics data in the industry. 2Trace offers all major system components and capabilities that are part of a total solution based on RFID technology. By making data from the production floor and/or supply chain visible and accessible, they are transforming information management tools making it possible to measure and adjust production and supply chains in real-time.
---
Sign Up for the latest news
Partner-Built. Impinj-Powered. Designed for You.
Our partners design solutions that are flexible, scalable, and built for your business.
Find a Partner
Get the latest industry happenings delivered straight to your inbox