Elis Improves Workflows by Automating Laundry Tracking & Sorting
How Elis uses this Smart Laundry Management solution and RAIN RFID to track and sort laundry, improve workflows and efficiency, and ensure customer satisfaction.
Thousands of items cleaned and sorted, everyday
As one of the largest providers of textile rental and hygiene service solutions in the world, Elis handles thousands of their customers' work uniforms, towels, tablecloths and bed sheets every day. This makes tracking inventory quite the challenge: providing service for many different customers like hotels, hospitals, spas, and linen rental companies afford ample opportunity for misplacement, while traditional sorting methods take time and manpower and include risks of loss.
This solution from Chainway and Impinj empowers Elis with an intelligent laundry management of linens that:
Tracks the location of individual items
Provides data on item movement throughout the cleaning cycle
Accurately counts cleaning times of the linens
Reduces replenishment time by predicting the service life of each asset, for timely replacement
Intelligent laundry management in real-time
To bring real-time intelligence to laundry management a RAIN RFID tag is sewn into each piece of linen. This tag is strong enough to withstand tough laundry cycles. Each RAIN RFID tag captures detailed data on flows like receiving, transfer, sorting, and inventory count. This data is collected automatically and uploaded in real-time to the back-end system via WiFi. This gives laundry managers the real-time status of each linen in circulation, as well as data on washing times, washing costs, the quantity of linen rented, and the expenses for each client. This deployment of RAIN RFID technology enables visibility into laundry management in order to provide real-time data for enterprise management.
​Each asset, whether it's a bedsheet or shirt, is embedded with a RAIN RFID tag
Laundry staff use a Chainway C72 handheld RAIN RFID reader (embedded with an Impinj R2000 RAIN RFID reader chip) to scan the RAIN RFID tags
Each asset is tracked throughout the entire laundering process
Sorting, a process that used to take several workers multiple hours, can now be completed by one person within a few minutes, drastically cutting down on time and labor
Visibility, every step of the way
No more lost socks...or any other linens
No linen left behind: when you handle thousands of towels, tablecloths, and bed sheets a day through a multistep process, any loss can add up quickly. With each individual asset identified by a RAIN RFID tag, there's no question of where an item is in the laundry cycle, or to whom it belongs. If an asset does go missing, it can be traced to its last location.
Better data leads to significantly improved efficiency
The ability to track individual assets from different customers throughout the entire laundry cycle provides visibility into the whole process. This visibility gives Elis the data it needs to adapt and create better workflows. In addition, sorting, a task that used to take several workers multiple hours, can now be completed by one worker in moments, drastically increasing efficiency.
Better data leads to better planning
Accurately counting the cleaning time of each linen means always having necessary safety stock on hand, while tracking each asset through its life cycle means that Elis can better predict each asset's service life. This reduces the replenishment time, as workers now have the data to restock or replace.
Fewer mistakes, faster service, happier customers
With fewer lost items, faster workflows, and a more accurate estimate of when their linens will be ready, Elis has an easier time keeping their over 400,000 clients worldwide happier.
---
Article tagged as:
---
---
Monday, March 1, 2021
Elis
With 440 production and service centers and more than 400,000 clients in 28 countries across Europe and Latin America, Elis is one of the world's largest providers of textile rental and hygiene services solutions, handling thousands of customers' workwears, towels, tablecloths and bed sheets every day.
---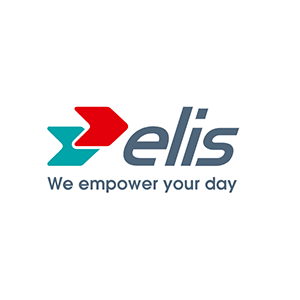 Chainway
Chainway is an industry-leading RFID supplier that designs, develops, and manufactures a wide range of high-performance RFID products.
---
Sign Up for the latest news
Partner-Built. Impinj-Powered. Designed for You.
Our partners design solutions that are flexible, scalable, and built for your business.
Find a Partner
Get the latest industry happenings delivered straight to your inbox