Dana Incorporated Achieves 100% Parts Traceability
Dana increased traceability to 100%, shortened cycle times, and decreased labor cost throughout their plant with a solution using the Impinj RAIN RFID platform.
Automated traceability increases accuracy and efficiency
Dana Incorporated, a leader in manufacturing for over a century, needed a way to track every automotive part on their manufacturing line. 2D barcodes required too much manual operation, which increased cycle time, so they turned to RAIN RFID to improve the accuracy of tracking each item in production. The result was an accurate, time-saving system at a cost that allowed them to implement the system at scale. Using RAIN RFID, Dana is able to:
Achieve 100% traceability throughout the manufacturing plant
Decrease cycle times on their production line
Perform high-temperature, washing, and painting processes without damaging RAIN RFID tags
Unparalleled scan performance throughout plants
Dana Incorporated is not only a world leader in automotive engineering technology, but they are also a leader in efficiency. When they decided to automate their manufacturing line, they looked at all of the possibilities. Though off-the-shelf tags were readily available, they were often too large and expensive for Dana's needs. So, they turned to Confidex and Impinj to create a solution that would fit their needs and the results were exactly what they wanted.
How It Works
Before they reach the line, each Dana part is affixed with a Confidex tag containing an Impinj Monza R6 chip that will be associated with that particular part throughout its lifecycle at the plant.
Impinj Speedway R420 readers are installed at every stop along the line, from entry to exit. When parts are loaded on pallets leaving the plant. Impinj readers installed at plant shipping doors read the contents of entire pallets at once.
Each item is scanned as it passes the reader and logged in the plant operation system where plant workers monitor the movement of every part throughout the plant, cutting down on cycle times and reducing labor costs.
Optimized performance through a comprehensive solution
Tracking increased to 100% accuracy with automated system
Workers no longer need to manually scan individual parts as they proceed down the line. Now, they know exactly where every part is so they can make adjustments and accurately count inventory.
Decreased cycle times
Parts are scanned without the operator and robotics or automation system needing to orient the tagged item in any particular direction. If there is an issue on the line, workers can pinpoint where it is at the click of a button and correct it without hesitation.
RAIN RFID tags withstand high temperatures, washing, and painting
The Confidex RAIN RFID tags were designed and tested with Dana's rigorous environment in mind and are able to withstand extreme temperatures from manufacturing, washing of parts, and painting of the final product.
---
Article tagged as:
---
---
Wednesday, October 31, 2018
Dana Incorporated
Dana is a world leader in highly engineered solutions for improving the efficiency, performance, and sustainability of power vehicles and machinery. Dana supports the passenger vehicle, commercial truck, and off-highway markets, as well as industrial and stationary equipment applications. Dana employs more than 30,000 people in 33 countries on six continents who are committed to delivering long-term value to customers.
---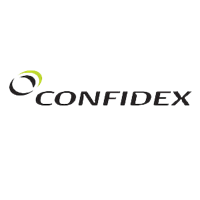 Confidex
Confidex designs industrial-grade wireless products for applications to optimize process flows and enable lean operations. Through the use of short-range wireless identification and sensing technologies, they strive towards a smarter and more secure tomorrow.
---
Sign Up for the latest news
Partner-Built. Impinj-Powered. Designed for You.
Our partners design solutions that are flexible, scalable, and built for your business.
Find a Partner
Get the latest industry happenings delivered straight to your inbox