Coöperatie Hoogstraten Tracks From Farm to Table with RAIN RFID
Coöperatie Hoogstraten uses RAIN RFID to track fresh produce from the field to the store, for a fully visible and traceable supply chain.
Tracing world-renowned strawberries from farm to table
Strawberries from the Hoogstraten region are famous around the world. Every year, more than 200 family businesses carefully pick, sell, and present over 300 million kilograms of strawberries to local stores and international resellers. Coöperatie Hoogstraten provides the link in the supply chain between these businesses and the consumers looking to buy these strawberries.
By incorporating QR Codes and RAIN RFID into their solution, Coöperatie Hoogstraten was able to:
save time by eliminating their time consuming, manual barcode scanning process
accurately link trays from the grower to the consumer
provide the end customer with accurate information about their food source
increase their processing speed, with fewer errors
Thanks to the smart communication between vision and RFID technology, we can accurately link the annual missions of trays to growers and consumers. The automation results in fewer human errors and higher processing speed. This contributes to improved information provision to the end customer, giving substance to the concept of short chain.
---
Combining QR codes and RAIN RFID for full visibility
Coöperatie Hoogstraten wanted a way to accurately track their products, but found barcode scanning to be both manually intensive and time-consuming. This solution relies on a combination of QR codes read by vision technology from Vistalink and the ATLAS Track and Trace RAIN RFID solution from Aucxis RFID Solutions to automatically track each individual carton of strawberries from the grower to the end-customer.
Cartons are given a unique QR code at the point of manufacture
Cartons are then placed within a cardboard tray which is labeled with a RAIN RFID tag
Trays filled with cartons are stacked and placed on an assembly line and are identified by QR code and RAIN RFID tag in the vision tunnel
A forklift embedded with an Impinj Speedway R220 RAIN RFID reader identifies each individual tray during transport and automatically tracks all movement
Data from the vision tunnel and the Track and Trace solution is linked by Aucxis Middleware HERTZ, which links the destination of the pallet with each cardboard carton
Cardboard cartons and trays are distributed to growers. The growers return them filled with strawberries, and Coöperatie Hoogstraten sells the filled cartons
The linked data from QR codes and RAIN RFID is made available online to customers, who can scan the QR code to learn more about the origin of their carton of strawberries
Making the supply chain visible, automatically
Processing more efficiently and with fewer errors
By switching from manually scanning barcodes to automatically collecting data in transport, Coöperatie Hoogstraten was able to process pallets faster and simultaneously reduce errors. The forklift driver does not have to exit the forklift in order to collect this data.
Building consumer trust
The QR code makes the grower's information immediately available to the consumer. Because the RAIN RFID process is so much more specific than their previous color-coding system, each carton can be traced to the original grower. In the event of a recall, only the affected product has to be taken off the market. Giving the end-customer the ability to easily view product origin and connect with the grower helps build customer relationships and maintain trust in the quality of the brand.
Solving for sustainability
This solution replaced their previous plastic trays with recyclable cardboard trays tagged with RAIN RFID. With 1,200 trays on every pallet, this change to recyclable cardboard makes a big difference. Coöperatie Hoogstraten plans to implement even more eco-friendly changes, such as cardboard cartons, as they further invest in RAIN RFID for operations.
Collecting data in-flight, automatically
Data is collected both from the vision tunnel and from the ATLAS Track and Trace solution, which is collected and integrated by Aucxis Middleware HERTZ. This data is made available online to growers, employees of Coöperatie Hoogstraten, and eventually, the customers. Coöperatie Hoogstraten is currently using RAIN RFID data to analyze how they can further improve their operations.
---
Article tagged as:
---
---
Friday, May 28, 2021
Coöperatie Hoogstraten
Coöperatie Hoogstraten is one of the major Belgian sales organizations for fresh fruits and vegetables, delivering to international supermarket chains, wholesalers, and export companies year-round. With more than 200 active horticulturists and 100 permanent employees, they ensure that their customers can enjoy high-quality fresh fruits and vegetables, brimming with flavor, and with respect for sustainability.
---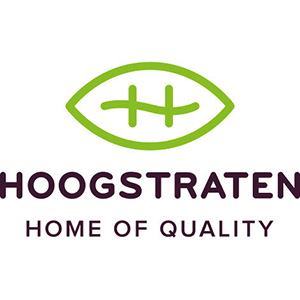 Aucxis
As an independent RFID supplier and integrator, we define, develop, and integrate the most suitable RFID solutions for your automation projects.
---
Sign Up for the latest news
Partner-Built. Impinj-Powered. Designed for You.
Our partners design solutions that are flexible, scalable, and built for your business.
Find a Partner
Get the latest industry happenings delivered straight to your inbox