Asset Recovery Specialists Use RAIN RFID Technology to Save on Labor and Improve Supply Chain
RAIN RFID helps track and manage supply chain assets in ARS San Diego warehouse, saving the company time and money.
Reuse, refurbish and recycle pre-owned office technology with RAIN RFID
ARS buys and sells assets like copiers, phone systems, and warehouse equipment. Assets are delivered daily in varying quantities to the company's largest facility in San Diego which can have custody of 2,000 assets with 100 to 150 assets flowing through each day. Staff members must keep track of each item that is received, stored, serviced, purchased and sold. By using the Impinj platform in ARS's busiest warehouse, staff can quickly and easily see details about each product and manage each asset from receiving to purchasing.
Over 30 hours of labor saved each week
30% increase in order-production rate
Improved efficiency in warehouse stocking and asset locating while also minimizing errors
Improved customer service and unplanned audits with real-time locating system
Asset tracking process gains efficiency with RAIN RFID
With so many assets moving through ARS's San Diego warehouse, manual asset tracking was both inefficient and time-consuming. Errors created backlogs and added costly labor to getting a single asset back on its supply chain track. A2B Tracking Solutions, an Impinj partner, used Impinj gateways to track assets throughout the warehouse so workers can locate assets within minutes, instead of hours.
RAIN RFID tags are attached to each asset and are linked to details about that product, including its serial number
Impinj xSpan gateways are installed in eight zones in the ARS facility to identify asset identity and location Workers use the data captured to track assets throughout the warehouse and upon entering and exiting the warehouse
---

Prior to the RFID deployment, we would have days with several guys looking for two hours for a piece of equipment. Now it can be done in minutes.

---

Real-time RAIN RFID asset tracking solution improves warehouse efficiency and customer service
Automated tracking leads to fewer errors
RAIN RFID provides automation for the tracking solution so assets are not subject to human error and misplacement inside the warehouse. Assets are monitored as they move throughout the warehouse so that staff can quickly and easily locate items. Asset movements are stored and presented in real-time making it easy to find and deliver items to customers.
Efficiencies and labor and cost savings
ARS has saved 30 labor hours each week by replacing its manual tracking process with a RAIN RFID solution powered by the Impinj platform. The solution also boosted ARS' order-production rate by 30% allowing workers to address on-demand orders more efficiently.
Scaling up and out using current system
In the future ARS plans to track when each item is loaded onto a vehicle for customer deliveries. This will allow them to update the asset's status as shipped and will enable ARS to easily address customer claims.
---
Article tagged as:
---
---
Wednesday, November 27, 2019
Asset Recovery Specialists
Headquartered in San Diego, California, Asset Recovery Specialists (ARS, Inc.) is a full-service, global resell and reverse logistics provider. The company focuses on office technology including, imaging, medical, IT, wireless and electronic sectors. Their partners include major banks, manufacturers, leasing, and Fortune 500 companies. ARS covers the US with four strategic return centers.
---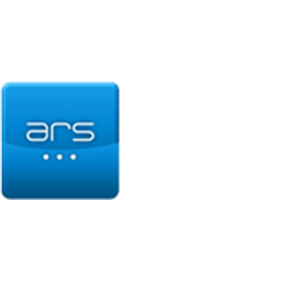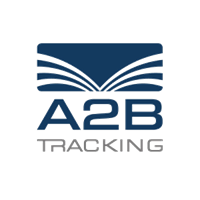 A2B Tracking Solutions
A2B Tracking Solutions offers a range of world class RFID tags, readers, barcode labels and integrated tracking software to give you visibility of your inventory.
---
Sign Up for the latest news
Partner-Built. Impinj-Powered. Designed for You.
Our partners design solutions that are flexible, scalable, and built for your business.
Find a Partner
Get the latest industry happenings delivered straight to your inbox