Alvero Manages Rental Asset Warehouse with RAIN RFID
Dutch furniture rental company Alvero manages its hundreds of thousands of assets with a RAIN RFID solution.
RAIN RFID automates asset management in furniture rental warehouse
Storing, maintaining, and managing thousands of rental assets presents a huge logistical challenge. With items coming in and out of storage for customers, ensuring inventory availability and shipment accuracy was a challenge for Alvero. By replacing manual processes with an automated RAIN RFID asset management solution, Alvero was able to:
Eliminate tedious manual counting processes
Know the location of rental inventory in real-time
Reduce shipment errors caused by manual checks
Gain critical insight into inventory trends and opportunities for optimization
​Alvero tracks assets with automated RAIN RFID solution
Alvero, a leading provider of office rental furniture, needed a way to manage over 200,000 assets. Customers could easily go to their website and place and order; however, this required Alvero employees to manually count inventory every day to know which products were available. Due to the high volume of orders and the variation in rental periods, it was difficult to know where assets were at any given time.
By turning to a RAIN RFID solution from Aucxis and Impinj, Alvero was able to gain valuable insight into the real-time location of their assets. Here's how it works:
Over 200,000 assets were tagged with RAIN RFID tag chips
Impinj Speedway R420 readers were installed at dock doors to read inbound and outbound shipments, as well as verify the accuracy of the shipments against the customer order
The incoming or outgoing status and shipment verification data are collected by Aucxis' R-Connect middleware that feeds into Alvero's ERP system
RAIN RFID handhelds allow employees to easily take frequent inventory of warehouse assets without line of sight
Alvero improves efficiency and increases shipment accuracy
Eliminate tedious manual counts
Because handheld RAIN RFID readers do not require line of sight to a tagged asset, Alvero employees can quickly and easily reduce their inventory count times. This allows employees to focus on other, more business-critical tasks.
Improve inventory accuracy with real-time location of assets
By automating the process of tracking inbound and outbound shipments, Alvero has better insight into which items they have available in their warehouse for customers to rent. This has helped reduce the quantity of last minute purchases and excess stock previously used to make orders.
Increase shipment accuracy and reduce errors
Automated verification of outbound shipments has also allowed Alvero to confirm the accuracy of orders before they leave the facility. In the event that a mistake has been made, employees are alerted to resolve the issue. This has reduced the amount of extra deliveries needed in the event of a mistake.
---
Article tagged as:
---
---
Friday, June 1, 2018
Alvero Kantoormeubelverhuur B.V
Alvero Kantoormeubelverhuur B.V, based in the Netherlands, provides office furniture rental services for companies within the Benelux countries and Germany. As a leading rental company of high-quality office furniture, it supplies, installs, and manages over 200,000 pieces of furniture for customers. Alvero fulfills an average of 2,600 orders daily.
---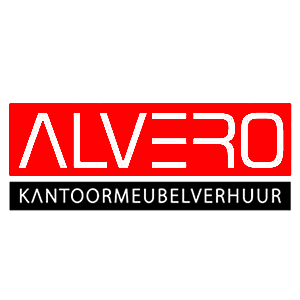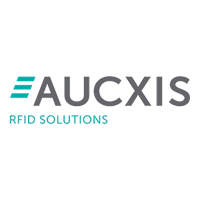 Aucxis
Aucxis offers powerful and flexible RFID solutions through hardware installation and development of RFID middleware and interfaces. As an independent integrator, Auxcis helps customers define and aquire the RFID components best suited to meet customer objectives.
---
Sign Up for the latest news
Partner-Built. Impinj-Powered. Designed for You.
Our partners design solutions that are flexible, scalable, and built for your business.
Find a Partner
Get the latest industry happenings delivered straight to your inbox