Why Healthcare Inventory Management is Key to Preventing Crisis
By adopting a RAIN RFID inventory management solution, healthcare organizations can prepare themselves now for a future crisis. A new whitepaper from Terso Solutions explains.
Medical breakthroughs don't have to come in pill form. In fact, one life-saving advancement can be as straightforward as better inventory management using RAIN RFID, according to a new whitepaper from Terso Solutions, "The Future of Inventory Management and the Tech That Will Drive It."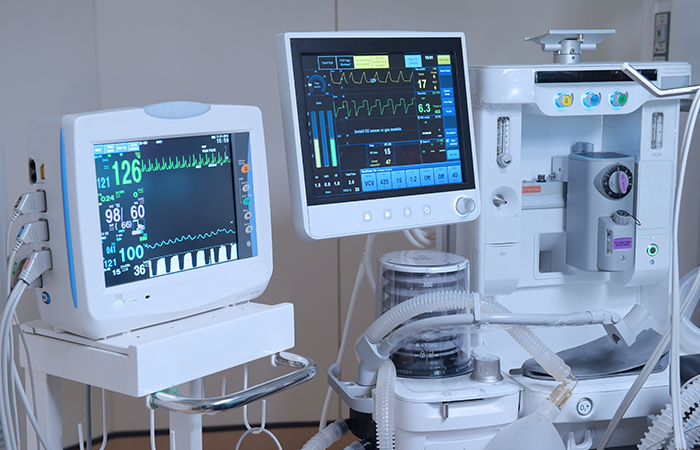 RAIN RFID solutions are growing in popularity in healthcare and other industries. In healthcare, the technology helps organizations collect real-time, item-level data on the location, status, and supply of key medical tools and equipment.
It can save time and improve patient safety by helping organizations keep track of valuable assets and their maintenance status, as well as ensuring linens and other reusable assets are appropriately cleaned. RAIN RFID solutions can also automatically track medications as they're used and prevent them from being used past their expiration date.
This becomes even more important in times of crisis, as supplies are utilized and as challenges emerge in the supply chain. "Shrewd healthcare leaders are recognizing the need for end-to-end transparency and investing in solutions to close these gaps," the Terso whitepaper states.
In any industry, the organizations that are best prepared for the next crisis are the ones who learn from the last one, and put that knowledge into action. The whitepaper highlights perspectives from industry leaders and experts at Terso Solutions on how RAIN RFID solutions can create a "fully connected future where inventory is proactively affiliated with scheduled patient procedures, instrumentation, equipment, physical locations, and hospital staff" for better outcomes.
To discover more about improving healthcare inventory management, and how to better prepare for the future, you can download your complimentary copy of the whitepaper.
---
Article tagged as:
---
---
Wednesday, October 13, 2021
Sign Up for the latest news
Looking for more content? We've got you covered
Learn more about Impinj and RAIN RFID in our resource library
Visit Library
Get the latest industry happenings delivered straight to your inbox