Where Retailers Should Invest for Better Inventory Accuracy and Visibility
Impinj Retail Industry Senior Manager Ashley Burkle explains why RAIN RFID is the technology to invest in for better inventory accuracy and visibility.
In a recent Tech Talks webinar, our retail technology specialist Ashley Burkle, senior manager of retail at Impinj, discussed the role of RAIN RFID in improving inventory accuracy and visibility in retail. Read some of her answers or watch our highlight reels below.

What is the current state of the retail industry? How has it been affected by recent global changes?
Retail has had a challenging time over the last decade—we've seen a lot of transformation requiring retailers to rethink how they manage their business. There's been a tremendous increase in expectations, with e-commerce shoppers growing more tech-savvy and more demanding, leading to more operational complexity.
While omnichannel has been a staple for retailers for a long time, the new fulfillment channels that have been skyrocketing—like buy online, pick up at curb (BOPAC) and buy online, pick up in store (BOPIS)—have really required retailers to adjust their operations.
Obviously the supply chain is quite stressed. On one hand, some retailers are seeing overwhelming growth of online orders, and on the other hand, they're seeing unexpected slowdown in demand that they really have to respond and react to. Overall, I think retailers will continue to see the effects of COVID-19 for a few years. I think many will emerge much stronger, and will usher in what will be the newest era of retailing.

How can RAIN RFID help retailers navigate today's difficult environment?
Retailers need to continue to invest in data in order to inform their operations. This helps them run an optimized business and in turn leads to an elevated shopping experience, both online and in stores. To me, the obvious investment is RAIN RFID.
Retailers' traditional systems are really lacking in real-time visibility; that's something RAIN RFID can provide for retailers. One of the biggest challenges is omnichannel and flexible fulfillment, which has accelerated and will remain critical to retailers. RAIN RFID makes it possible to expose your inventory online, ensure that your customers are able to order items, and make certain that those orders won't be cancelled later by promising items that aren't there. It also helps ensure that your associates are efficiently picking and packing for customer delivery, which in turn means tighter inventory control. That's all about accurate inventory visibility, and that's where RAIN RFID really comes into play.
We don't know what the next few months or even years are going to look like. We do know that there's going to be a new normal that retailers and shoppers will have to adjust to, which will have new requirements for touch-free service environments. One potential method is by integrating interactive kiosks throughout brick-and-mortar stores. These can deliver the level of service and personalization that a shopper wants while maintaining social distance, with touch-free checkout and shrink control. That's another flexibility empowered by RAIN RFID.

What are some examples of RAIN RFID solving retailers' challenges?
A retailer's biggest investment is their inventory. Their job is really to connect inventory with shoppers. When we see retailers who are successfully serving customers in their store and online, it frequently comes back to inventory accuracy and visibility. If they don't have accuracy, or visibility, then they can't be very effective. The irony is that most retailers don't have a good handle on their inventory without RAIN RFID. Retailers who have adopted RAIN RFID have the accuracy and the visibility to meet customer demands.
Typically, when a retailer tests out RAIN RFID, the first use case they try is inventory management using a handheld device. It makes the cycle count 20 to 25 times faster than scanning with a barcode. To put that improvement in perspective, most retailers do full inventory counts just once a year; you can imagine how quickly that information degrades as soon as inventory is completed. But with RAIN RFID cycle counts, retailers can perform inventory weekly, daily, sometimes more than two or three times a day for specific categories. It improves real-time feedback, and increases accuracy from 63% on average to 95%, or even higher. It's not just item count, though. That level of accuracy gives them the feedback to understand replenishment, so they can go all the way back up the supply chain into manufacturing. They know what to order, and what they can expose online.
To see Ashley's full answers to these questions, watch the videos.
---
Article tagged as:
---
---
Tuesday, August 17, 2021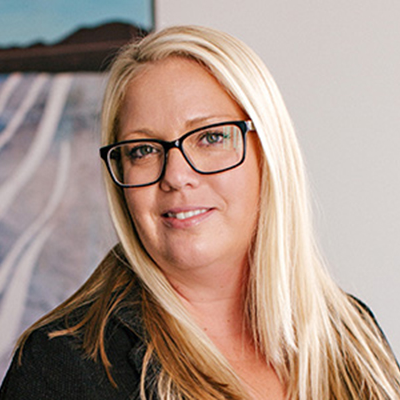 Ashley Burkle
Business Development Director, Retail Industry
Ashley Burkle works with retail partners and service companies to develop solutions that improve sales, efficiency, and shopper experience.
Sign Up for the latest news
Looking for more content? We've got you covered
Learn more about Impinj and RAIN RFID in our resource library
Visit Library
Get the latest industry happenings delivered straight to your inbox