How RAIN RFID Has Improved the Auto Industry Worldwide
The adoption of RAIN RFID has brought amazing improvements to every facet of the auto industry, touching everything from the production line to the movement of cars on the dealers' lots.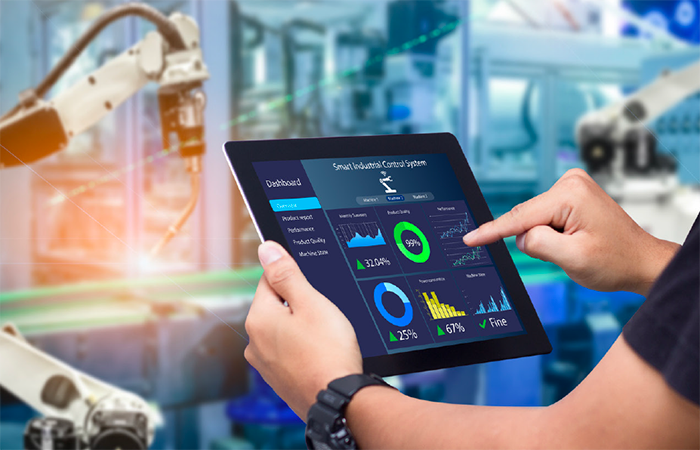 There is a revolution taking place today in the auto industry.
The tastes of the car-buying public have changed over time, with customers demanding more options for customization when they order vehicles. Manufacturers are responding with a wide selection of interiors, paint schemes, and more.
To better meet customers' needs, much of the auto industry has adopted IoT technologies like RAIN RFID which enable manufacturers to optimize the assembly and distribution of vehicles and their components.
A new report by IoT World Today highlights the far-reaching changes that IoT connectivity has made in the automotive industry. The report, "Connectivity Changes How Customers, Manufacturers Look at Vehicles," is compelling reading for anyone interested in the Internet of Things and the ways technology like RAIN RFID helps shape the future of the industry.
Companies from nearly every corner of the auto industry have adopted RAIN RFID, from the early design phase to the moment a new owner gets the keys and drives off the lot. Connecting their operations and their vehicles to the IoT has helped these companies become more profitable.
Smart manufacturing and the IoT
Automakers have rebuilt their production lines around RAIN RFID and the IoT, incorporating connectivity into many processes with many benefits.
China's MESNAC is the world's largest producer of tire manufacturing parts in the world. MESNAC embeds RAIN RFID tags containing Impinj tag chips into each tire at the start of manufacture. The tags interact with compatible systems in the car to enable safety and mileage analysis.
France-based Michelin uses RAIN RFID tags embedded with Impinj tag chips to link with automated tire management systems in tire service centers to help tire maintenance technicians predict wear and suggest when tire replacement or retreading are needed.
Volvo of Sweden tracks cars from the beginning of production to ensure that vehicles match the customers' customization preferences.
Audi's production line tags autos to identify every vehicle on the assembly line and in the body shop, helping to ensure that each one matches the customers' requests for body designs, motor options, and add-ons.
General Motors installs temporary RAIN RFID "data bolts" to engine blocks to track parts compliance, machine accuracy, and other things critical to quality control.
Mercedes-Benz has started to adopt RAIN RFID to track and identify parts throughout production automatically, and it looks to 2025 as the year all its assembly plants will be outfitted with RAIN RFID systems.
Powersports manufacturer Polaris turned to RAIN RFID to automate validation of the count and accuracy of materials moving through its production lines.
Tracking assets with RAIN RFID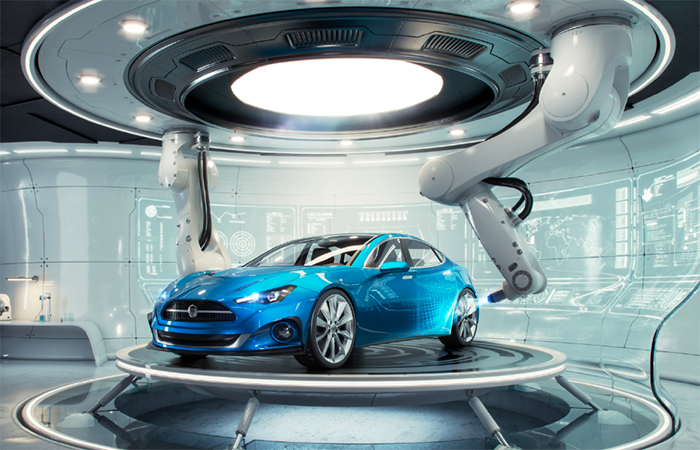 Knowing the location of components, tools, and finished products is essential to the proper function of any manufacturing company. RAIN RFID and connectivity to the IoT means that no item falls through the cracks, and everything is made available for assembly or shipping.
Porsche in Germany uses RAIN RFID to protect its prototype component assets.
Sweden's Volvo tracks each car through the production line with RAIN RFID to ensure that orders are filled to customers' specifications.
France's Faurecia manufactures top-of-the-line seats and interiors for auto companies. It tags components as they are brought into its factories, using Impinj Monza R6 tag chips and Impinj xSpan gateways to track the movement of each item.
In China, SAIC Anji Logistics has taken to the air, using drones powered by Impinj Indy R2000 RAIN RFID reader chips to locate new cars in parking lots so enormous that finding the right vehicles for shipment could otherwise be a costly, time-consuming task.
Honda, too, uses RAIN RFID to locate individual, completed vehicles for testing and shipping.
Read more about the auto industry's embrace of RAIN RFID and the IoT in the IoT World Today report, "Connectivity Changes How Customers, Manufacturers Look at Vehicles." Get your complimentary copy.
---
Article tagged as:
---
---
Tuesday, July 12, 2022
Sign Up for the latest news
Looking for more content? We've got you covered
Learn more about Impinj and RAIN RFID in our resource library
Visit Library
Get the latest industry happenings delivered straight to your inbox