Walmart Makes Big RFID Commitment with Sweeping Tag Mandate
After success using RFID for apparel, Walmart is expanding its RFID mandate to scores of additional products. Could it be a tipping point for RAIN RFID adoption in U.S. retail?
Signaling a huge commitment to RAIN RFID by the biggest retailer in the United States, Walmart is significantly expanding its requirements that suppliers tag products with RFID.
After success using RFID with apparel, Walmart has announced it is mandating its suppliers to tag home goods, sporting goods, electronics, and toys with RFID by September 2022, with plans to extend the requirement to more categories.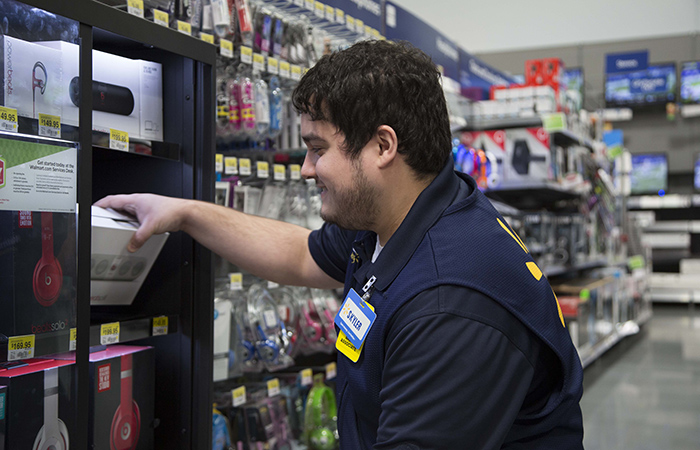 "We have seen dramatic results in our ability to ensure product is available for our customers, leading to improved online order fulfillment and customer satisfaction," Shelly McDougal, Walmart's senior director of merchandising, told RFID Journal.
Because of its size and influence, Walmart often serves as a bellwether for the retail industry. With its RFID expansion into several new categories, AdAge notes, Walmart could set off a chain reaction for the "near-universal" adoption of item-level RFID in retail across the U.S.
RAIN RFID solutions give retailers the ability to see the real-time location and status of items in the supply chain and at stores. Walmart's RFID effort "has improved inventory accuracy but more importantly has helped us better serve our customers," McDougal wrote on LinkedIn.
Walmart made clear it is using RFID only for inventory and supply chain management. Yet, as retailers worldwide know — or are beginning to find out — RAIN RFID can also enable much more.
Solutions built on the Impinj platform can give retailers the real-time inventory visibility they need for omnichannel fulfillment, including options like "buy online, pick up in store" (BOPIS), "buy online, pick up at curb" (BOPAC), and ship-from-store. RAIN RFID can improve self-checkout, enhancing the customer experience and reducing lines by bypassing clumsy barcode scanning. And RAIN RFID solutions can strengthen loss prevention by showing retailers exactly which items went missing, when, and where — and how that fits with store trends.
Here's how a RAIN RFID solution typically works in retail:
Each item is tagged with a RAIN RFID tag, which includes a thin antenna and a tiny tag chip containing an identifier for that item. Tags are so small they can be embedded in labels, hangtags, packaging, or even fabric tags.
RAIN RFID readers, either handheld or fixed at transition points, use radio signals to read the identifier stored on those tag chips. Unlike barcodes, up to a thousand RAIN RFID tags can be read at once, without direct line-of-sight, at a distance of up to 10 meters (30 feet).
Readers send that tag data to software that interfaces with existing enterprise systems. With that data, retailers can immediately know whether items are in stock, or offer accurate product availability to online shoppers, or gain insights into sales-floor patterns that can inform merchandising and prevent shrinkage.
The benefits of RAIN RFID have become even clearer during the COVID-19 pandemic. The health and economic crises prompted more consumers to shop online and contributed to supply chain disruptions worldwide.
For Walmart, an early driver of RAIN RFID in retail, the potential became clear for products beyond just apparel. By September 2, 2022, suppliers are required to include RFID on tags or packaging for all products in at least the following categories:
kitchen and dining
home decor
bath and shower
bedding
furniture
storage and organization
electronics
toys
apparel (already required)
"We look forward to expanding the technology into more categories," McDougal told RFID Journal, "to further improve inventory accuracy across the business, provide a better in-store shopping experience for customers, and drive more online and pick-up-in-store capabilities."
Get more information on the benefits of RAIN RFID in retail, and check out our handy infographics on enabling omnichannel fulfillment, automated self-checkout, and loss prevention.
---
Article tagged as:
---
---
Monday, January 31, 2022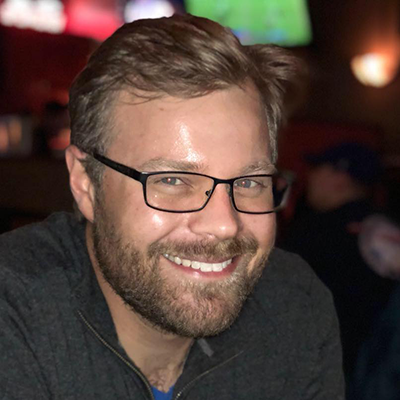 Nick Eaton
Editorial & Content Manager
As editorial and content manager, Nick Eaton directs content strategy and messaging for the Impinj global marketing team, also drawing on 15 years of experience in print and online journalism.
Sign Up for the latest news
Looking for more content? We've got you covered
Learn more about Impinj and RAIN RFID in our resource library
Visit Library
Get the latest industry happenings delivered straight to your inbox