Two Ways RAIN RFID Enables Retailers to Evolve, According to Gartner
The 2021 Gartner "Hype Cycle for Retail Technologies" report says RAIN RFID can empower retailers to keep up with changing customer expectations and fierce competition.
In retail, digital transformation has taken on more importance than ever, "challenging retailers to adopt innovations in customer processes, services, and experiences, while at the same time working to optimize costs," according to the 2021 Gartner "Hype Cycle for Retail Technologies" report.
There is one technology particularly of interest to retailers looking to innovate, Gartner says: "Passive, ultra-high frequency (UHF) RFID solutions support a multitude of use cases, including but not limited to, inventory accuracy, cycle counts, efficient store fulfillment of online orders, faster replenishment, better loss prevention and increased customer engagement."
RAIN RFID, sometimes called UHF RFID, is a technology that enables a multitude of innovations, from customer experience to social distancing to inventory management. Here's how two Impinj customers are already using RAIN RFID for their digital transformation.
How RAIN RFID helps retailers surpass customer expectations
As technology evolves, so do customer expectations. Smart retailers are transforming.
As Gartner states, "customer expectations for greater convenience and speed while shopping have steadily driven new implementations." Shoppers increasingly want a convenient, seamless experience between online shopping and in-store browsing, and are rewarding retailers that meet these expectations.
One of the most popular use cases for RAIN RFID, and key to survival in today's retail environment, is omnichannel fulfillment. "Customers' increasing move toward digital commerce has created unprecedented demand for execution of unified commerce fulfillment through buy online, pickup in store (BOPIS) and buy online, pickup at curbside (BOPAC) processes," Gartner states.
As shown in our infographic "RAIN RFID: The Road to Omnichannel Fulfillment Victory," RAIN RFID tags can raise inbound shipment accuracy from suppliers from 31% to 99.9%. Improving inventory accuracy with RAIN RFID leads to a stronger omnichannel strategy, which leads to happier customers, which leads to a stronger bottom line.
But omnichannel is not the only way that RAIN RFID can empower a tech-savvy retailer.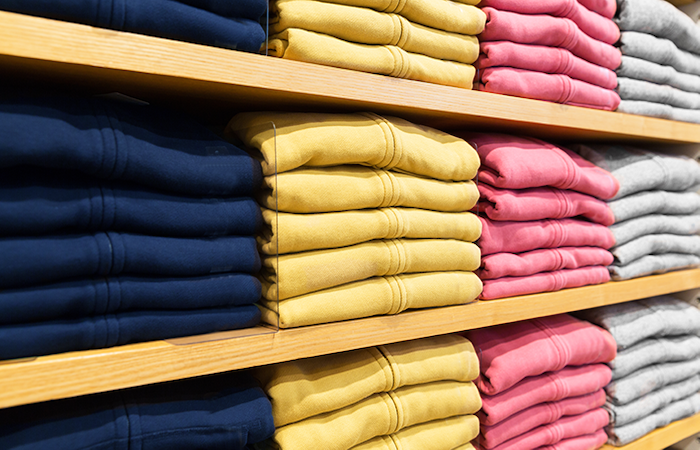 Better operational efficiency for a better experience
As demand for its product increased around the globe, China Outfitters needed to find an innovative and cost-effective way to scale. The retailer implemented a RAIN RFID solution that boosted efficiency throughout its entire supply chain, from the factory floor all the way to retail stores.
Tags embedded with RAIN RFID chips are applied to every inventory item at the point of manufacture, while RAIN RFID readers at key transition points, like factory and warehouse entrances and exits, track individual products. Once products reach stores, employees use handheld RAIN RFID readers to perform inventory and checkouts. By implementing RAIN RFID at the point of manufacture, China Outfitters saw an increase in overall warehouse efficiency, including a 25-fold improvement in warehouse shipment acceptance rate.
"RFID capabilities provide easier facilitation of unified commerce processes and greater operational efficiency," Gartner's report states. "It can also deliver an enhanced experience for store associates and improve the in-store consumer experience."
This operational overhaul improved China Outfitters' inventory management throughout the entire supply chain, bringing about a cascade of benefits like faster inventory and checkouts—all made possible by RAIN RFID.
Empowering employees to better care for customers
At Undiz, a French lingerie store, RAIN RFID decreased check-out time, increased inventory accuracy, and made it easier and faster to find products—all tasks that require a lot of time and effort from employees in a traditional retail store.
"Employee efficiency and labor productivity has a direct bearing on store associate experience and increased operational efficiency in the store," the Gartner report states.
Before entering an Undiz store, customers pick their selections using a mobile app. Their selections are sent from the app to the store's inventory system, which uses RAIN RFID to select the correct products and shoot them through a pneumatic tube from the stock room to a kiosk. Shoppers pick up their merchandise at the kiosk and can pay using the app without having to wait in line for a cashier.
By automating these tasks, RAIN RFID allows store employees to do what they do best: help customers.
The RAIN RFID solution also puts customer data in the hands of employees—or, more specifically, their wrists. Each employee wears a wristwatch-like smart device, which shows them which products are available in-store and online, as well as sales information, such as items that are frequently purchased together. This data helps them find new ways to cross-sell items.
One store was able to increase sales by 10% after adopting this solution. And with access to 98.6% inventory accuracy, employees were able to make accurate recommendations and assist customers with confidence. By streamlining store operations and reserving store employees for high-value tasks, Undiz found that RAIN RFID helped reimagine the role store employees can play in customer experience.
RAIN RFID enables a multitude of solutions. As these customer examples illustrate, retailers continue to find new innovative ways to use RAIN RFID, using data to drive decisions that offer better customer experiences, both in-store and online.
Gartner, Hype Cycle for Retail Technologies, 2021, Kelsie Marian, 14 July 2021
Gartner does not endorse any vendor, product or service depicted in its research publications, and does not advise technology users to select only those vendors with the highest ratings or other designation. Gartner's research publications consist of the opinions of Gartner's research organization and should not be construed as statements of fact. Gartner disclaims all warranties, expressed or implied, with respect to this research, including any warranties of merchantability or fitness for a particular purpose.
Gartner and Magic Quadrant are registered trademarks of Gartner, Inc. and/or its affiliates in the U.S. and internationally and is used herein with permission. All rights reserved.
---
Article tagged as:
---
---
Tuesday, August 17, 2021
Sign Up for the latest news
Looking for more content? We've got you covered
Learn more about Impinj and RAIN RFID in our resource library
Visit Library
Get the latest industry happenings delivered straight to your inbox