Track Your Assets in Real Time for Better Patient Care
With RAIN RFID technology for asset management, hospitals can enhance clinical efficiency and patient care, save money, and improve revenue capture.
Every day, hospitals move lots of equipment—everything from patient monitors and IV pumps to hospital beds and wheelchairs. In a large hospital, locating equipment is not always easy. So, how can your staff quickly find these items when needed? RAIN RFID technology holds the answer.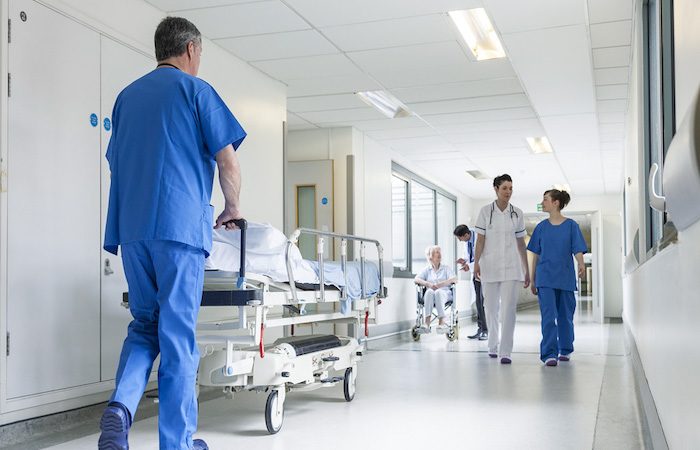 RAIN RFID is a battery-free, wireless technology that connects numerous items simultaneously to the internet, and allows you to instantly determine their location and status. Let's take a look at the impact of RAIN RFID in healthcare:
RAIN RFID is efficient. Many healthcare organizations manage their assets using spreadsheets. Consider that a hospital in the U.S. with 400-500 beds would likely have more than 10,000 items to track. Manually tracking such inventory is time-consuming and error-prone. RAIN RFID can locate every item automatically, so items are less likely to get lost, or worse, stolen.
RAIN RFID also frees clinicians to focus more on patients. For example, according to a GE Healthcare report, nurses spend an average of 21 minutes per shift searching for lost equipment. With equipment automatically tracked in real time, nurses can put that time into patient care.
You can also use RAIN RFID to track inventory usage of other assets and supplies, such as medications, blood, devices, instruments, or prosthetics used for patient care and treatment. When integrated into finance systems, this data helps ensure more accurate billing and appropriate revenue capture.
The fact is RAIN RFID has broad impact for managing healthcare assets—from enhancing clinical efficiency and improving patient care to helping hospitals save money and improve billing accuracy. As the leader in RAIN RFID solutions, Impinj can help you explore all the compelling reasons to adopt this exciting technology. Get started today by checking out our eBook, "7 Reasons Why Hospitals Implement RAIN RFID Solutions".
---
Article tagged as:
---
---
Friday, July 14, 2017

Susan Pessemier
Former Impinj Director of Healthcare Business Development
Sign Up for the latest news
Looking for more content? We've got you covered
Learn more about Impinj and RAIN RFID in our resource library
Visit Library
Get the latest industry happenings delivered straight to your inbox