Top Three Takeaways from Black Friday 2017
From mobile to in-store shopping and everything in between, here's what went down this Thanksgiving holiday—and what we can learn from it moving forward.
Retailers expect big things from Black Friday. Predictions of what would and wouldn't happen this year changed as fast as analysts could make them, but in the end several key trends emerged. From mobile to in-store shopping and everything in between, here's what happened this Thanksgiving holiday—and what we can learn from it moving forward.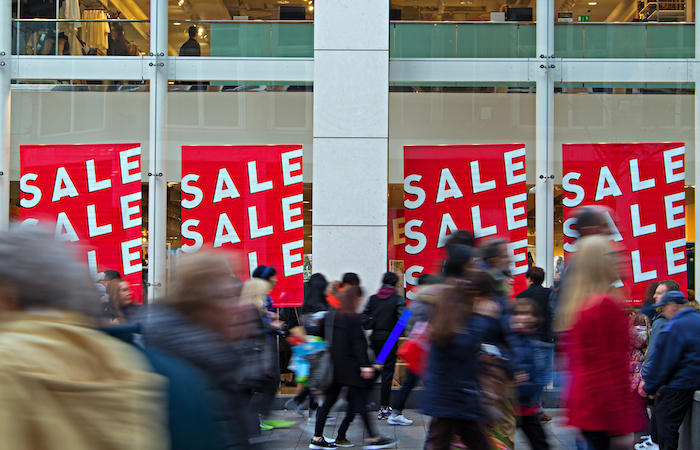 1. Retail isn't dead—it's changing
Despite many calls that retail is experiencing an apocalypse, this weekend's sales tell a different story. The 2017 Thanksgiving weekend saw more than 174 million Americans go shopping and unlike the Black Friday insanity of years prior, it wasn't all mad crowds rushing into stores for doorbuster deals.
As predicted, more shoppers opted to stay home: in-store traffic decreased 1% as compared to last year's Black Friday data. But that doesn't mean people weren't spending; they were just doing it online. This year, mobile sales beat records with more than 65% of orders made on a phone or tablet, with desktop shopping coming second.
The rise in online shopping has also led to the curious extension of holiday discount season, with many retailers rolling out deals days early. According to Adobe, online sales from November 1 through 22 totaled almost $30.4 billion this year, accounting for nearly 18% year-over-year growth, leaving some to newly dub the season "Black November."
What does this tell us? That retail is far from dead—it's just different. Where lines used to curve around blocks, these days consumers prefer, as one might expect, to get the same deals from the comfort of their couch. And they don't necessarily expect to find these deals on just Black Friday.
This only emphasizes the importance of having a robust omnichannel strategy that can meet shoppers wherever and whenever they want to shop. Which brings us to trend number two.
2. If you can't win on price, you can win on omnichannel experience
With all this talk about deals, discounts, and sales, it's easy to lose track of what matters: people. Though 63% of consumers are motivated by price, a price war is a battle most retailers would be hard-pressed to win. That's because this year we saw major retailers like Walmart investing $1 billion to make its online pricing more competitive—resources not every retailer has. But the good news is that while price is important, it isn't everything. A focus on shopper experience is equally as important.
Consumers still look for easy and compelling shopping experiences and for today's market that usually means offering a seamless mix of in-store and online shopping: personalized services in physical stores give consumers a reason to keep coming back, while a robust website and omnichannel strategy will help ensure no customer is left behind, regardless of how they're shopping.
Retailers are blending the of physical and digital worlds by offering services like in-store pickup for online orders, or making creative adjustments to how stores are used—from leaning in to the concept of showrooming like Bonobos, to using stores as fulfillment centers to ensure faster delivery. And seamless shopping paid off, as multichannel shoppers spent $82 more on average than the online-only shoppers, and $49 more on average than in-store-only shoppers.
A focus on meeting consumers across channels will allow retailers to compete on a playing field oriented not around cash value, but on meeting the actual changing needs of modern shoppers.
3. Inventory is getting complicated
With all these different methods of shopping, and rising expectations from customers, managing inventory—that is, ensuring you have what customers want when they want it—is more challenging than ever.
Retailers are turning to technology to deliver enhanced customer experiences, but often forget it provides unique benefits for operations as well. For instance, the Impinj platform delivers RAIN RFID inventory management solutions that give retailers insight into every item in their supply chain, from the distribution center to the store.
This is often considered the biggest benefit of RAIN RFID solutions, with some retailers seeing an increase in inventory accuracy from an average of 63% to 95%, and a reduction of retail out-of-stocks by up to 50%. With accurate inventory data, retailers can know exactly what they have in stock, allowing them to execute omnichannel strategies with confidence.
What's the 2017 Black Friday Takeaway?
Despite the clamor about the death of traditional retail, what we're really seeing is a revitalization, driven by fierce competition and backed by omnichannel strategies, and new technology. Meet with Impinj at NRF to explore how our innovative RAIN RFID solutions for retail can deliver the competitive edge your business needs.
---
Article tagged as:
---
---
Monday, December 4, 2017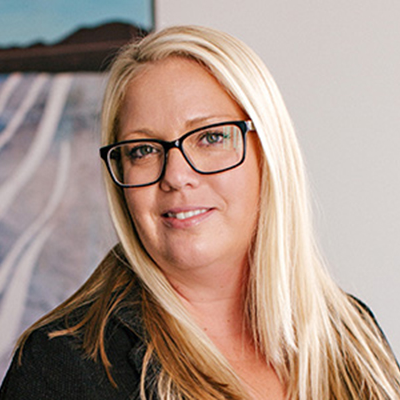 Ashley Burkle
Business Development Director, Retail Industry
Ashley Burkle works with retail partners and service companies to develop solutions that improve sales, efficiency, and shopper experience.
Sign Up for the latest news
Looking for more content? We've got you covered
Learn more about Impinj and RAIN RFID in our resource library
Visit Library
Get the latest industry happenings delivered straight to your inbox