Three Ways RAIN RFID Helps Hospitals During COVID
Learn how RAIN RFID technology gives hospital administrators visibility into item inventory, asset usage, and staff behavior.
From empty grocery store shelves to delays in medication shipments, COVID-19 has exposed vulnerabilities in the supply chain across industries.
Hospitals are at the nexus of the global pandemic. So, how can radio-frequency identification (RFID) technology specifically support medical supply chains and help hospital managers ensure staff are adhering to the pandemic's safety protocols?
In the hospital setting, organizations can leverage RAIN RFID to track both consumables—like medicine and medical supplies—and durable items, such as medical equipment. Using RAIN RFID to track hospital items creates efficiencies in compliance, inventory management, and automation. And when hospital equipment is tagged with RAIN RFID tags, real-time data is captured, giving hospital administrators visibility into item inventory and staff behaviors.
Industry publication Supply Chain Dive caught up with Sandy Murti, VP of Global Partner Development at Impinj to learn how RAIN RFID technology helps hospitals track items or behavior more efficiently and accurately.
Murti notes that once RAIN RFID technology is implemented in one area of the hospital, often the technology is leveraged in other areas. "For hospitals using the technology, they might start with tracking one category of items, like high value medications," says Murti, "(and) as they get more comfortable with its use and effectiveness, it's not uncommon to see adoption spread to other types of supplies and assets."
Read more of Sandy Murti's thoughts below to gain insight into actionable steps hospitals can take now to integrate RAIN RFID into their COVID protocols and supply chain to improve compliance and inventory automation.
1. Inventory and Asset Tracking
Murti indicates RAIN RFID technology allows tracking "…without having to touch assets or manually inspect them."
Tracking the movement and location of hospital equipment helps staff know where exactly machines are so employees can quickly support patients, and save lives. Staff can monitor the location of equipment in real-time—and from a safe distance—as RAIN RFID readers placed throughout the hospital capture data about the whereabouts of each item.
2. Inventory and Asset Management
"The low cost of labels used in high volumes can be treated as throwaways, affixed to medical supplies. They help with a more accurate inventory supply level in a hospital, and help optimize use of the supplies, to put them where they're needed, and to replenish them if getting too low."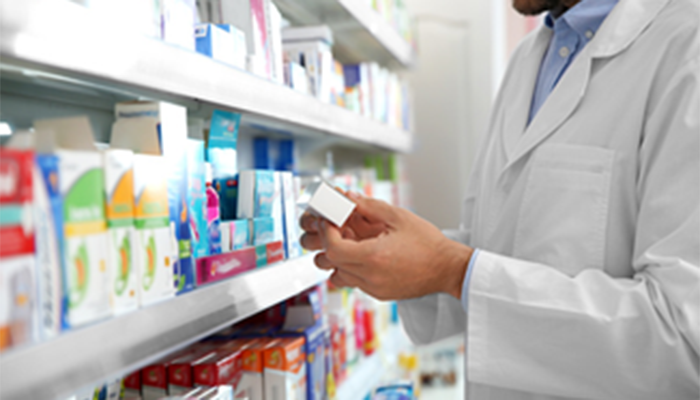 Tracking hospital linens—from surgical gowns to bedding, and more—helps staff keep linens stocked, and gives staff visibility into which linens are already washed and which items require launder. Manual inventory counting methods are quickly being replaced by hands-free, always-on RAIN RFID solutions that offer unparalleled inventory insight and ease. Automating inventory counting enables staff to not have to touch and physically count linens, protecting staff from the virus, and preventing further spread of COVID. It can also remind staff when it is time to change scrubs or linens, preventing contamination.
It's not just linens. RAIN RFID can be used on any number of hospital supplies and consumables to simplify tracking of other hospital inventory, and even keep track of expiration dates.
3. Automation
RAIN RFID allows hospital staff to automatically scan up to 1,000 items per second—from very close to up to 30 feet away. Touchfree automation helps keep staff protected from COVID and minimizes the spread of the virus because employees are not touching items more than they need to.
Automating asset and inventory management doesn't just make assets easier to find, or inventory easier to reorder, however. Ensuring regular asset maintenance and that the right inventory is going to the right place helps keep waste and costs down and patient experience and safety up.
The uses of RAIN RFID are nearly limitless. During this unprecedented time, hospitalis can leverage RAIN RFID to help staff with touchfree asset monitoring and accurate inventory information in a timely fashion, improving patient experience and outcomes in the process.
See more RAIN RFID solutions in Healthcare >>
---
Article tagged as:
---
---
Tuesday, November 3, 2020
Sign Up for the latest news
Looking for more content? We've got you covered
Learn more about Impinj and RAIN RFID in our resource library
Visit Library
Get the latest industry happenings delivered straight to your inbox