The New Impinj.com: A New Website for Boundless IoT
Gayle Meyer, VP of Marketing at Impinj talks about how our new website better positions us to tell the stories of RAIN RFID and digital transformation.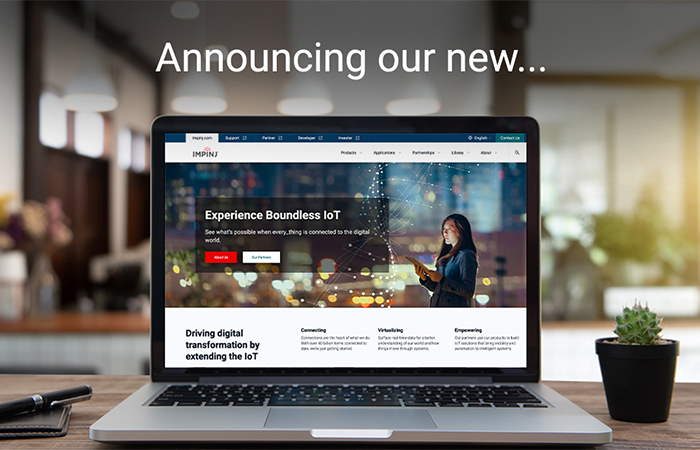 I'm pleased to welcome you to the new Impinj website!
Our new site launched last week after months of thoughtful planning, teamwork, and collaboration across the company. What you see is more than a design update. It's a reflection of all of us here at Impinj. And a reflection of our vision of a boundless Internet of Things, where trillions of everyday items are connected to the cloud. It shares how Impinj helps businesses and people analyze, optimize, and innovate by wirelessly connecting billions of everyday things to the Internet. We do this through our products. And through our global partner ecosystem.
Today there are many organizations around the globe undertaking digital transformation. Hearing the personal success stories of other companies who have made the leap and seen results can be the catalyst for taking that next step. That's why our new website is designed to highlight the stories of companies like China Outfitters, who increased their operational efficiency 25 times over throughout their supply chain, or TVS, who transformed their forklifts and other assets into moving inventory machines so they never lose visibility in their warehouse, or our partner TAGnology, who uses RAIN RFID tags to automate compliance with new COVID-19 crowd restrictions. Aside from ROI and other hard metrics, this new website allows us to tell the human stories of RAIN RFID and digital transformation—like Novart Oy in Finland, whose digital transformation not only saved thousands of euros per year and cut daily labor costs, it also kept them from chasing paper shipping documents that blew around their drafty warehouse in the winter.
Our new website is a place to highlight an important part of the Impinj team: our partners across the globe. Impinj partners deliver best-in-class RAIN RFID solutions built on Impinj products. Our new website presents products like handheld readers, reader modules, and tags and inlays built by our partners. It also shares partner solutions—proven software and services provided by our partners.
Impinj is a global company with partners in over 80 countries. Our new site helps us reach our partners and their customers, with expanded localized content to reach people in French, German, Spanish, Chinese, Japanese, Italian, Portuguese, and Russian. And, we've made the site more accessible for people with disabilities. This new website is adaptable, agile, and mighty—a true reflection of the team that helped to create it. Just like Impinj connects every thing, every department came together in some way to make this project a success.
As we celebrate our 20th year in business, this new website reflects the achievements we have made and the potential we still have in connecting the world. I'm excited that this day has come. I'm excited by what we're going to do next.
We'd love to hear your feedback. Please share your thoughts and drop us a line here.
---
Article tagged as:
---
---
Tuesday, September 29, 2020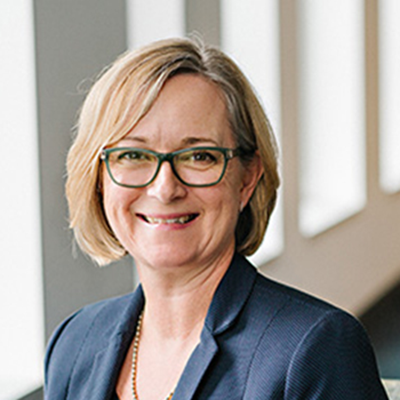 Gaylene Meyer
Impinj Vice President of Global Marketing and Communications
Gaylene Meyer leads a team focused on delivering world-class marketing and communications that engage partners and customers worldwide.
Sign Up for the latest news
Looking for more content? We've got you covered
Learn more about Impinj and RAIN RFID in our resource library
Visit Library
Get the latest industry happenings delivered straight to your inbox