The Digital Transformation of Retail in a Post-Pandemic World
Impinj CRO Jeff Dossett discusses how the retail industry has transformed and how RAIN RFID has helped retailers adapt and be successful.
Jeff Dossett is Impinj's Chief Revenue Officer. He has 35 years' experience including executive leadership roles at global companies including Microsoft, Yahoo!, Demand Media (now Leaf Group), Porch, and GOOD Worldwide. Jeff recently shared his view in From Board Rooms to Highest Mountains: Lessons in Leadership. Today we are talking about trends in the retail industry.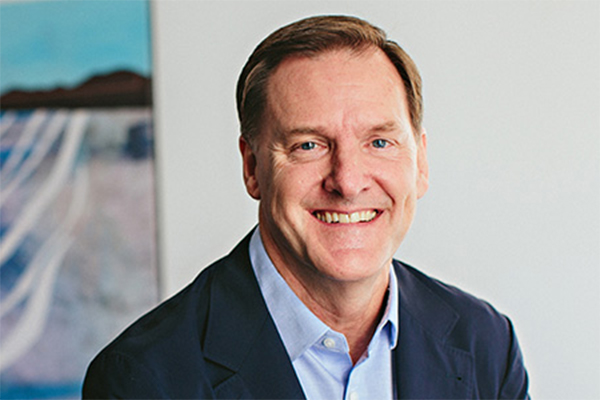 The Covid 19 pandemic changed so many things. For instance, we saw shopper behavior change with a huge surge in online shopping. According to Census.gov e-commerce sales increased by 43% in 2020. How are retailers and shoppers adapting to the new normal?
Even before the pandemic, retailers were faced with the challenge of getting accurate inventory data across their stores and supply chains. This lack of visibility makes it difficult to make agile, smart business decisions during normal operations. The pandemic really amplified this issue as retailers faced economic and supply chain disruptions. And as you said, we have seen shoppers embrace, and seek out, online purchasing, curbside pickup, and automated, touch-free experiences in stores.
Retailers who adopted RAIN RFID prior to the pandemic were able to quickly pivot their supply chains and fulfill customer demand because of the improved inventory visibility they have. We are seeing additional retailers moving to adopt RAIN RFID for inventory management and supply chain visibility so they are better prepared to adapt to changing market conditions.
RAIN RFID solutions make it easier than ever for companies to access highly accurate data quickly to ensure smooth operations and meet customer expectations. RAIN RFID can identify each item uniquely, scan up to 1,000 items per second from a distance of up to 30 feet. And RAIN RFID tags need no batteries, last indefinitely, and cost just pennies.
Retailers are also beginning to create a touchless, customer-first checkout experience that is simple and intuitive, delivering a faster checkout, shorter lines, and a safer shopping trip. RAIN RFID can take contactless commerce to the next level, enabling a touchfree environment that automatically scans multiple items simultaneously without needing that line-of-sight required by barcodes. This not only speeds up self-checkout, it makes it more natural and convenient for the customer. Better and easier self-checkout applications will help maintain social distancing in stores and, I think, offer long-term benefits to retailers in streamlining the checkout process and improving loss prevention experiences at store exits.
We've seen how fragile the global supply chain can be. How do retailers deal with challenges related to shortages and delays?
When a RAIN RFID tag is attached to inventory, the retailer can gain visibility to that inventory from its source of manufacturing, throughout the supply chain, distribution centers, stock rooms, and sales floors. And, as shopping moves from in-store to online or curbside pickup, retailers need visibility into inventory so they can fulfill orders from merchandise in stores.
From grocery stores to apparel stores to home goods stores, we've seen weak supply chains exposed from lack of inventory. Limited visibility hampers an organization's ability to get inventory where it needs to be supplied. With inventory visibility, retailers can fulfill orders from merchandise in stores, ensuring they can quickly get items to shoppers and sell down to the last item. Nearly all retailers are now operating an online channel, and for many retailers that's now their primary channel. Customers are expecting curbside pickup or some form of click-and-collect. Inventory visibility is necessary to be able to promise items at a particular location, and then verify that the order prepared was correct.
What is being done to prevent supply chain disruptions from happening in the future?
One of the things that I think will have a profound impact on many businesses, is visibility into things moving through a system. With that visibility, a business can gain a new understanding of its overall operation--it can uncover the source of supply disruptions, identify capacity constraints (whether human or machine), and discover other factors undermining the productivity and effectiveness of the entire system. When every thing in a system is connected, that system can be seen in a new way.
With advances in artificial intelligence, these virtualized systems can be analyzed and understood in new and powerful ways, enabling relentless optimization, and ultimately enhancing organization agility.
The trend toward RAIN-tagging of individual parcels creates increased visibility and thus value for the shipper, as well as for the individual awaiting receipt of the package.
For instance, by virtualizing the movement of millions, and in some cases BILLIONS of small and large packages moving through interconnected shipping systems, capacity constraints and other points of failure can be revealed. When package tracking data is combined with other relevant data, modeling can inform how to further streamline systems by optimizing resources and processes.
How will retail continue to evolve? How will brick and mortar stores change as shoppers continue to embrace e-commerce platforms that can deliver quickly, sometimes within the space of an hour?
I do think innovative and evolving retail store experiences will continue to exist and will continue to play an important role in most (but not all) leading brand experiences. Savvy consumers will continue to seek choice in physical and virtual shopper experiences. The key is for retailers to think comprehensively about their shopper and brand experiences. Where truly beneficial to the consumer, leading retailers will integrate relevant data and insights to enhance both physical and digital shopper experiences, leading to increased consideration, conversion, and loyalty. It is why I believe we are witnessing an increasing number of digitally native retailers, like Amazon, evolving to include physical retail stores to enable existing and potential shoppers to engage more deeply in the manner most helpful or enjoyable to the shopper in a given point in the shopper's decision journey. In addition, retail stores are proving to be very valuable for some retailers and brands as distribution points to optimize omnichannel purchasing and fulfillment.
Many retailers have struggled to maintain relevance yet others, such as lululemon, Walmart, and Zara (Inditex), are continuing to do well. What lessons can be learned from these successful companies?
Top retailers like Nike, Inditex, and lululemon are talking about their investments in RAIN RFID as core to enabling their digital initiatives and successful performance. These retailers adapted very effectively as their customers flocked to online shopping. The inventory visibility they have, enabled by RAIN RFID, has allowed them to know exactly what they have and where so they can react to changing demand and use inventory in stores to fulfill online orders. Walmart also recently expanded their RAIN RFID deployment citing their success using RAIN to ensure product availability, which allowed them to improve online order fulfillment and customer satisfaction.
What advice would you give retailers to help them remain competitive?
Robust, fair competition is ultimately good for the consumer. Fair competition weeds out undifferentiated products and/or unearned brand price premiums. Having said that, I think there is as much opportunity today as ever to innovate, differentiate and earn market share and brand price premiums. I do not think there is a "winner takes all" business model, brand, or retail experience. Sun Tze said something to the effect, if you know your enemy and yourself, you need not fear the result of a hundred battles. If you know yourself but not your enemy, for every victory gained you will also suffer a defeat. If you know neither your enemy nor yourself, you will succumb in every battle. If you view your competition as worthy rivals, and you adopt an infinite mindset, you have the opportunity to adapt, evolve, innovate, and differentiate for the long-term. In addition, I think it is important to balance the willingness to evolve your retail brand experience with staying true to your core, enduring brand attributes. Too often, I see brands navigate away from what made them successful and toward a worthy rival's business model or source of differentiation, only to lose their own.
What three things help deliver a fantastic retail experience that keeps customers coming back?
Confidence in product availability. If a prospective shopper, whether online or in-person, does not have high confidence that the product that they are considering or intend to purchase is available, the shopper will go elsewhere. I was recently looking online for some soccer gear for my kids. The season was set to begin and we realized they had outgrown their gear from last year. Somewhat frantically, I turned to online shopping sites and encountered numerous sites indicating "limited quantities remaining" for my specific items of interest (brand, color, size, etc.). Without confidence in product availability (including expedited shipping options), I shifted to other retailers who provided me confidence that they had the items in-stock and ready to ship.
Knowledgeable retail sales and service advisors (online and in-person). With the broadening adoption of RAIN RFID tagging to facilitate inventory visibility and restocking, retail sales and service staff are freed up to engage in more impactful interactions with shoppers. Whether in-person or online, I value the expertise and experience of knowledgeable retail sales and service professionals – especially when retailers offer a broad range of products in a category. When recently shopping for new running and biking shoes, I engaged in-person with one leading brand retailer and one leading online brand retailer. In both experiences, the rich product range left me in need of expert advice. Both retailers made it easy for me to engage with knowledgeable team members who could answer my questions and help guide my purchase decisions. Left on my own, I would most likely have abandoned my visit. My retail brand loyalty was reinforced by the availability of these knowledgeable retail sales and service advisors.
Opt-in personalization. I'm a big fan of opt-in shopping personalization. I like when online and in-person shopping experiences are enhanced with data reflecting my prior interests and purchases. When online shopping on one of my favorite performance shoe and apparel brand websites, I typically receive recommendations for items that I may like based upon my specific prior purchases (sport category, style, size, color, etc.). I often discover and purchase items I would not otherwise have known to search for. In-app, easy to buy again 'favorites' is another delightful shopping experience.
You can find Jeff on LinkedIn at https://www.linkedin.com/in/jeffdossett/.
Learn more about solutions for retailers at https://www.impinj.com/industries/retail.
---
Article tagged as:
---
---
Monday, July 25, 2022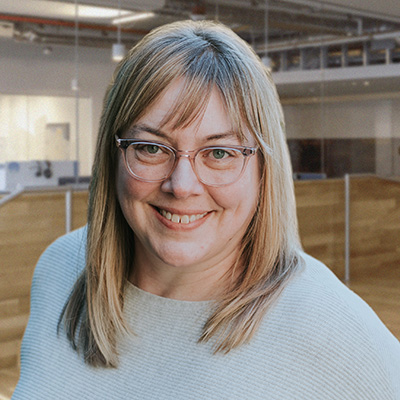 Jill West
Vice President, Strategic Communications
Jill West leads Impinj IoT technology adoption marketing initiatives across numerous markets including retail, healthcare, and supply chain and logistics.
Sign Up for the latest news
Looking for more content? We've got you covered
Learn more about Impinj and RAIN RFID in our resource library
Visit Library
Get the latest industry happenings delivered straight to your inbox