The Challenges and Possibilities of IoT as a Retail Solution Now
Based on RSR's report on retail adoption of IoT, we look at some of the challenges—and why they're worth pushing past in our latest blog
In our last blog on RSR's annual report on retailer attitudes towards the Internet of Things: The Internet of Things: Finally Finding A Home In Retail?, we explored retailer priorities for IoT technologies and how they can help retailers face the new challenges and opportunities ahead. In this blog, we want to explore what some of the obstacles for adoption are—and why they are worth overcoming.
What are the challenges facing IoT adoption in retail?
"We can't find a compelling business case, and our business leadership really doesn't understand the opportunities enough to spend the money required for a serious project."
The gap in retailer expectations and reality
Retailers don't necessarily have realistic goals for what they want IoT technologies to achieve. They know there is value there, they just don't know precisely what it is quite yet... and they aren't willing to take a risk without hard numbers: 46% of leading retailers have not identified a business case to support specific use-cases for the Internet of Things. Also, 44% believe that business leadership doesn't understand the benefits of the Internet of Things.
Operational challenges
29% say that their IT teams don't have capacity to take on IoT projects, and 34% say their existing infrastructure can't support IoT technology. 39% also say they don't have the skills to manage the analytics and predictive modeling required to take advantage of the data that comes from it.
The gap between Line of Business and IT expectations
In RSR polls, IT had a stronger and more realistic understanding of IoT use-cases. Line of Business and IT didn't see eye-to-eye on these opportunities:

Figure 1 orange is IT, blue is line of business. IT understands the values of RAIN RFID more than LoB does.
Despite these challenges, why should businesses push forward with adoption?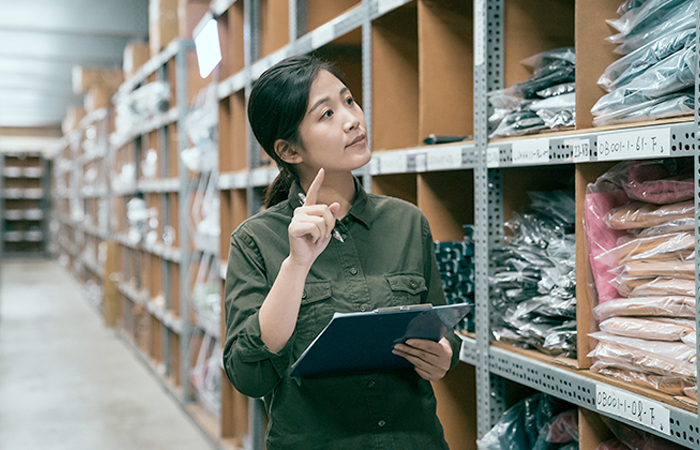 As the report notes, the promise of the Internet of Things has never been just about lowering costs—although correct application may result in lowered costs. IoT technology has the promise of reducing needless tasks, saving human labor for more articulated tasks, and avoiding extra, unnecessary, or double work.
---

…the true promise of IoT technologies has always been about generating better information. As it relates to inventory, better information can help retailers make better decisions about where a certain product should best be allocated to increase its chance of sale, or to decrease its distance to fulfillment – or to minimize its impact upon return. And ultimately, inventory information that can be shared with consumers so that they have more trust in the retailer's ability to fulfill their needs. Improving inventory management is the right answer for why retailers should be looking at IoT solutions now.

---

How should businesses push past these challenges?
The challenges outlined in the report are compelling, but the rewards are greater. Retailers need to start with one good way to push past operational stagnation or concerns over investments. Ideally, start with smaller projects at first, with a focus on inventory accuracy and visibility and then automation of operational processes, before tackling larger projects focused on the in-store experience. The initial ROI from maintaining inventory accuracy alone will pay for the project. RSR shares their perspective on using RAIN RFID for store inventory counts:

---
RSR has said for years that the cost of in-store physical inventories is the dirty little secret of retailing. Performing an inventory count is typically dependent on outside services (which costs hard dollars), retail employees' involvement in organizing the store, segregating in-transit inventory (outbound orders to customers and inbound orders from vendors) from book inventory and then assisting those outside services while they count (which also costs both hard and soft dollars). The opportunity costs are tremendous. Some retailers either close their stores or perform the count after hours - more revenue lost and expenses incurred.
---
Retailer Winners still recognize the value in inventory visibility, which directly translates to satisfying customer demand successfully and efficiently, but it's clear they don't know exactly HOW that's going to happen. Of course, we know the root issue is inventory accuracy, and until retailers can effectively use IoT (specifically item-level radio frequency identification – "RFID" - tags) to improve their real-time inventory accuracy, efforts will be sub-optimal."
How RAIN RFID can help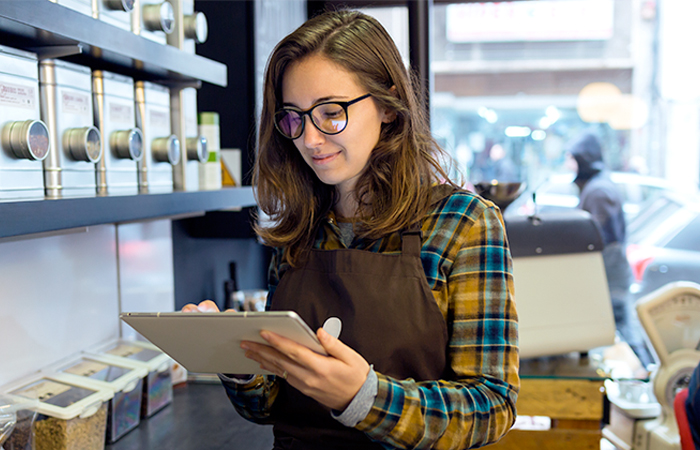 There's more benefits related to improved operations and inventory accuracy—accurate inventory visibility. This is done by connecting IoT data, devices, people, and items. With this IoT-enabled connectivity, sales associates have on-hand insight to where and how many of an item are available. Shoppers can see in-stock quantities of an item by store location while online, enabling omni-channel fulfillment and buy online, pick up in store (BOPIS) or at curbside (BOPAC). These are all things that change the customer experience for the better and offer a flexible shopping experience especially now as retail is in a period of extreme change.
Want to learn more about the RSR report? Download your copy here, check out our earlier blog on this same report, or learn more about our inventory accuracy solutions here.
---
Article tagged as:
---
---
Thursday, June 4, 2020
Sign Up for the latest news
Looking for more content? We've got you covered
Learn more about Impinj and RAIN RFID in our resource library
Visit Library
Get the latest industry happenings delivered straight to your inbox