The Biggest Trends of NRF 2018
NRF 2018 has come and gone, but not without departing insight into retail's biggest trends
Retail's biggest tradeshow has come and gone, leaving us with three days' worth of talks, innovation, and insight to distill. Now that the dust has settled, two major trends have become clear.
Retail's evolution into unified shopping The movement from omnichannel to channel-less, or unified, shopping has been on the peripheral of many retailers, and at NRF 2018 we saw definitive movement towards true adoption.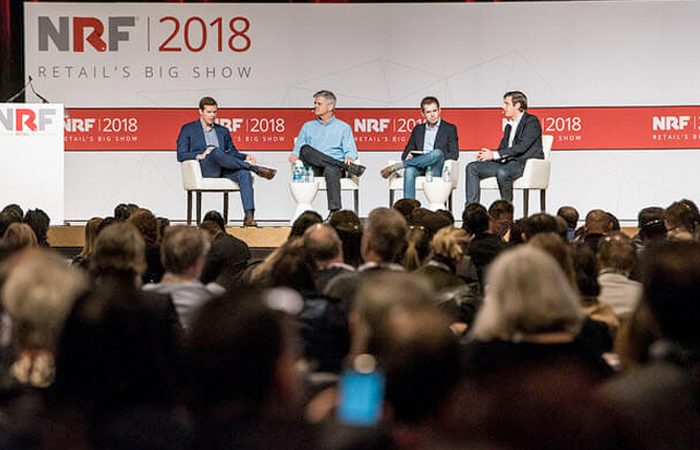 When retailers first adopted ecommerce, few integrated a technology ecosystem that spoke to its many parts. Rather, they built siloed systems – one that was for online shopping and the other their traditional store systems. That lack of vision left many in a conundrum today. Without a unified system, retailers can't optimize shoppers' experiences, and therefore sales.
Today's shoppers don't differentiate between channels
When the focus was on channel , technology was brought in to address unique channel needs. But, we know now that shoppers don't think about the channel they're using. They think of retailers as single experiences, and they can go from looking at something online, to walking into a store to pick it up, to receiving a package and returning it in the store. For many retailers, it's difficult to keep up with the way today's shopper behaves.
For example, say a retailer wants to use store inventory to sell to online buyers. Without complete inventory visibility and accuracy, and nowhere near real-time updates, retailers find themselves bouncing orders around from store to store to distribution center, trying to fulfill an order they've already committed. A retailer that struggles here would face even greater challenges engaging in BOPUS and other omnichannel strategies. But that's the experience consumers are demanding.
No longer can retailers have siloed systems focused solely on individual channels. Retailers must focus on getting shoppers what they want regardless of how they're shopping and an integrated, unified store is the only way to do this.
IoT and AI become must-haves for "the connected store"
At NRF 2018, we saw numerous talks driving the "connected store" concept , from big names like Target and Walmart, to boutiques and new disruptive brands. Driving the execution of a channel-less strategy for many these retailers are AI and IoT technologies.
Intel's booth showcased how AI and computer vision allows Lolli & Pops, a gourmet candy retailer, to recognize loyalty members as they enter the store. AI-enhanced analytics then access member preferences and make personalized product recommendations. This helps bring the wealth of information and personalization available online into physical stores to drive sales and make customers feel like VIPs.
In Cisco's booth we saw a mini toy store that engaged shoppers from the moment they stepped in. Visitors could use a mobile phone to find items in store, see digital displays change based on proximity, and ditch checkout by pre-paying for items on an app. By combining the mobile and in-store experiences, Cisco is showing how retailers can make it easy for consumers to flow between the digital and physical worlds.
In the Impinj booth, we also featured a connected store that allowed visitors to explore several RAIN RFID-enabled IoT applications, from automated check-out and interactive dressing rooms, to back-end features like shipment verification and pick-and-pack solutions. Our demos showed how an item can be traced from manufacturing to check-out, enabling retailers to support channel-less activities with inventory accuracy.
Tech is not a gimmick, but a solution
The takeaway here is that AI and IoT tech is no longer a gimmick but a fully integrated solution that touches retail from manufacturing and shipping, all the way to the moment customers see an item for the first time. No matter how you want to engage with AI and IoT solutions, the key is to be engaging with them, or risk being left behind.
Once again, NRF was a great, insightful experience and we're excited to see how retailers will continue to integrate technology into their strategies and use the momentum and connections the show provided to increase revenue.
---
Article tagged as:
---
---
Monday, January 29, 2018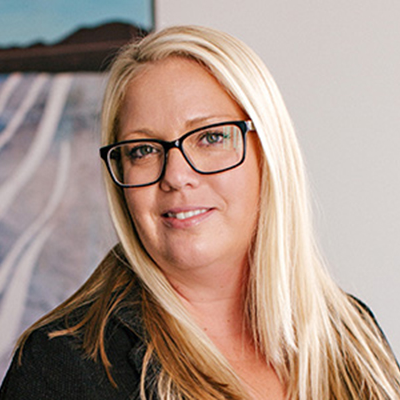 Ashley Burkle
Business Development Director, Retail Industry
Ashley Burkle works with retail partners and service companies to develop solutions that improve sales, efficiency, and shopper experience.
Sign Up for the latest news
Looking for more content? We've got you covered
Learn more about Impinj and RAIN RFID in our resource library
Visit Library
Get the latest industry happenings delivered straight to your inbox